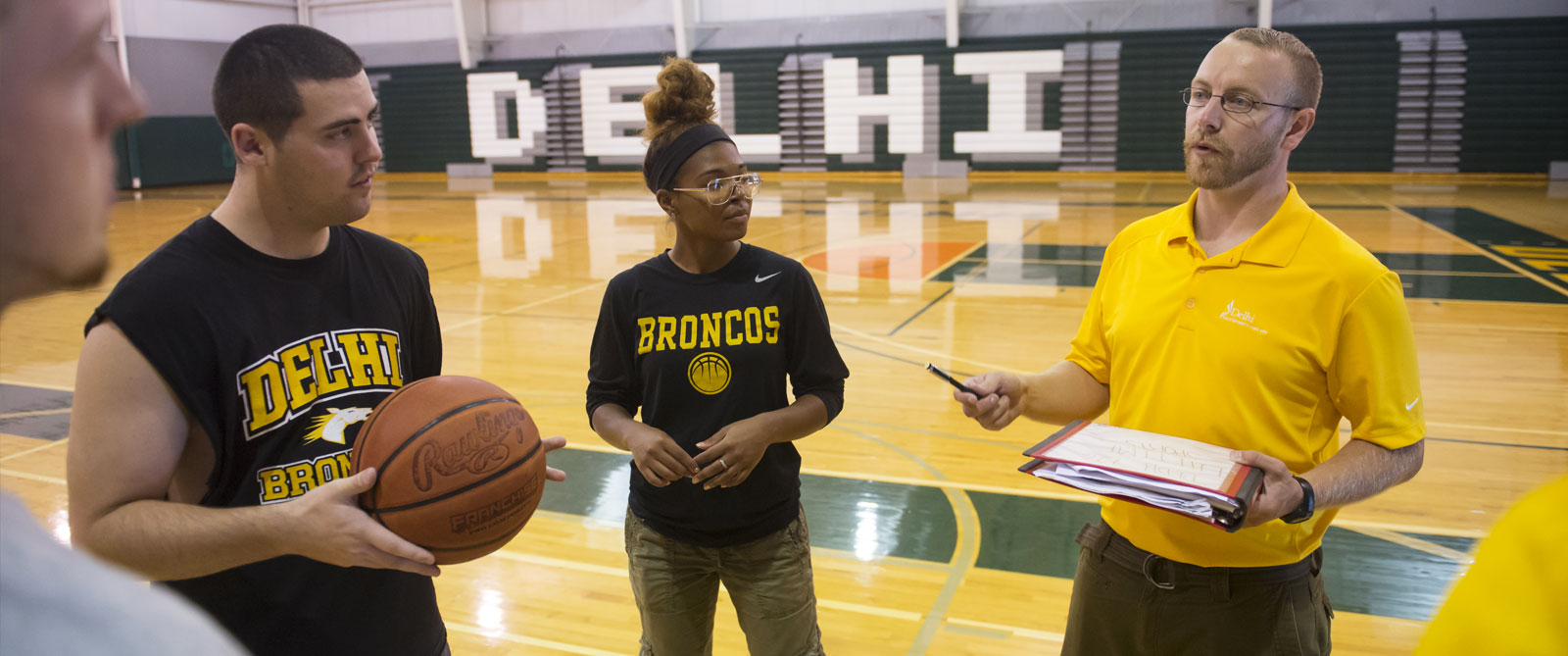 Physical Education Studies
Physical Education Studies (AS)
SUNY Delhi's Physical Education Studies program puts you on the path to teaching physical education at any level, from kindergarten through high school. You'll study in our state-of-the-art athletic and fitness facilities, pool, all-weather track, and athletic fields. You can go right to work with an associate' degree, or transfer to a four-year physical education program.
Many of our students qualify for guaranteed admission to the highly competitive bachelor's degree program at SUNY Cortland thanks to a dual-admission agreement.
In addition to the associate degree, the Physical Education Studies program allows you to gain various certifications, such as American Red Cross certifications in First Aid and CPR, Life Guard Training, and Water Safety Instruction. You may also pursue additional certifications.
Program Highlights
Hands-on experience in real-life situations with community and regional partners
Talented faculty who are experts in their field
Small class sizes (usually limited to 12-24 students) mean more teacher-student interaction and a better learning environment
Career Opportunities
Physical Education Teacher
Instructor in Community Recreation Program
Athletic Trainer
Fitness Trainer
Popular Bachelor's Degree Opportunity
Take advantage of our dual-admission agreement to pursue your bachelor's degree in SUNY Cortland's Physical Education program.
Recommended Admissions Requirements
75 High School GPA with a Regents Diploma or 2.0 Cumulative Transfer GPA
Completed Coursework in Algebra, Geometry, and Biology
Cortland Transfer Program
High School Average: 78
Algebra Regents: 75
Biology Regents: 75
Curriculum
SUNY Curriculum Code: 1485