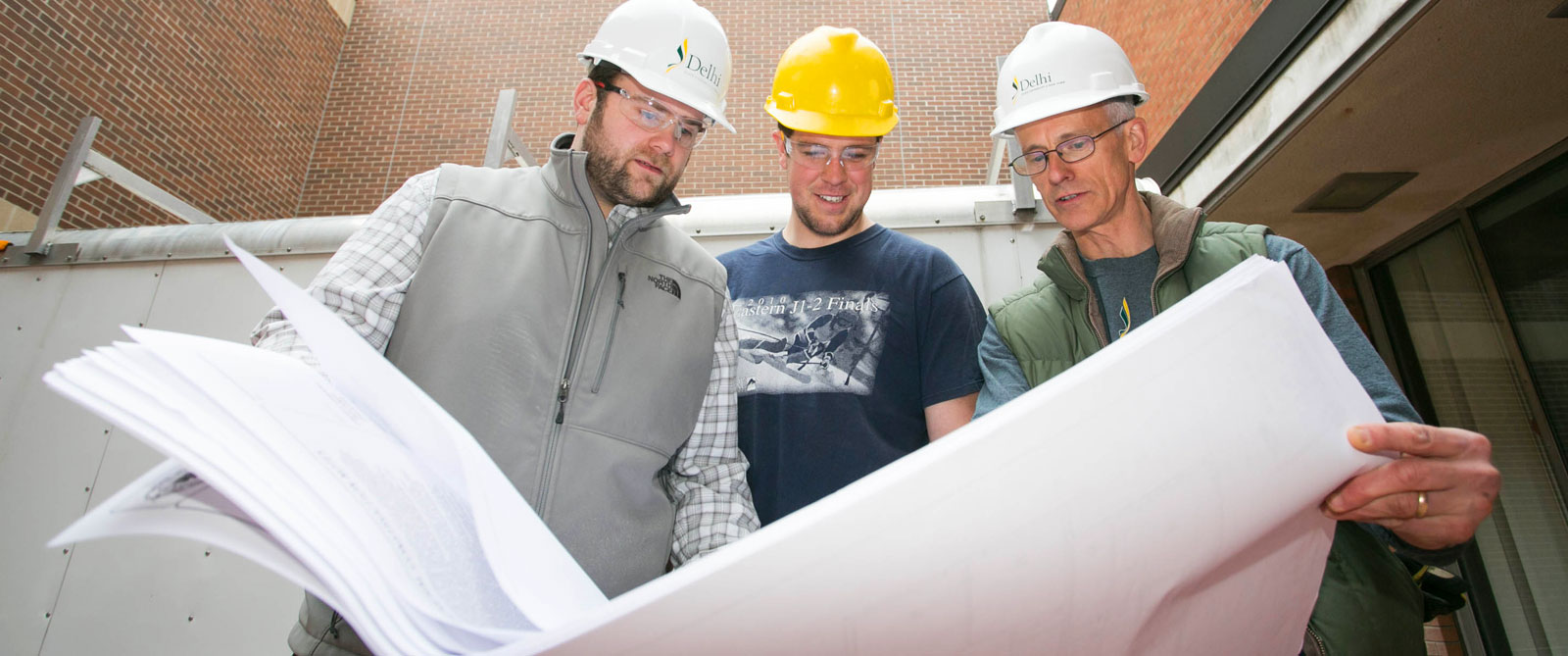 Construction Management: Design and Building
AAS to BT Degree Options (2+2)
2+2 = Success
Two degrees are better than one. If you're not sure that you're ready to start your BT, don't meet part of the admissions requirements, or just don't want to commit to a four-year program quite yet, get your AAS in Construction Technology first! At SUNY Delhi, you can start on your path to success with Construction Technology, then decide whether to enter the workforce or to continue studying to earn your BT in Construction Management.
The first two years of the Construction Management BT make up the Construction Technology AAS, containing courses on construction, architecture, and business to give you the skills you need for a prosperous career in any sector of the construction industry. This is the foundation that you build on when you study Construction Management. If you, like the majority of our students, choose to continue and earn your BT in Construction Management, you will also receive an AAS diploma after your second year of education. As the nation's oldest post-secondary construction program, SUNY Delhi is well-prepared to make you into a construction professional.
Transfer here!
At SUNY Delhi, the student is number one. We want to make it as easy as possible for you to achieve more and to get your BT in Construction Management, so we work with a number of institutions to make that happen. Consider doing a two-year construction program at one of the following institutions, then transferring to SUNY Delhi for another two years to earn your BT in Construction Management!