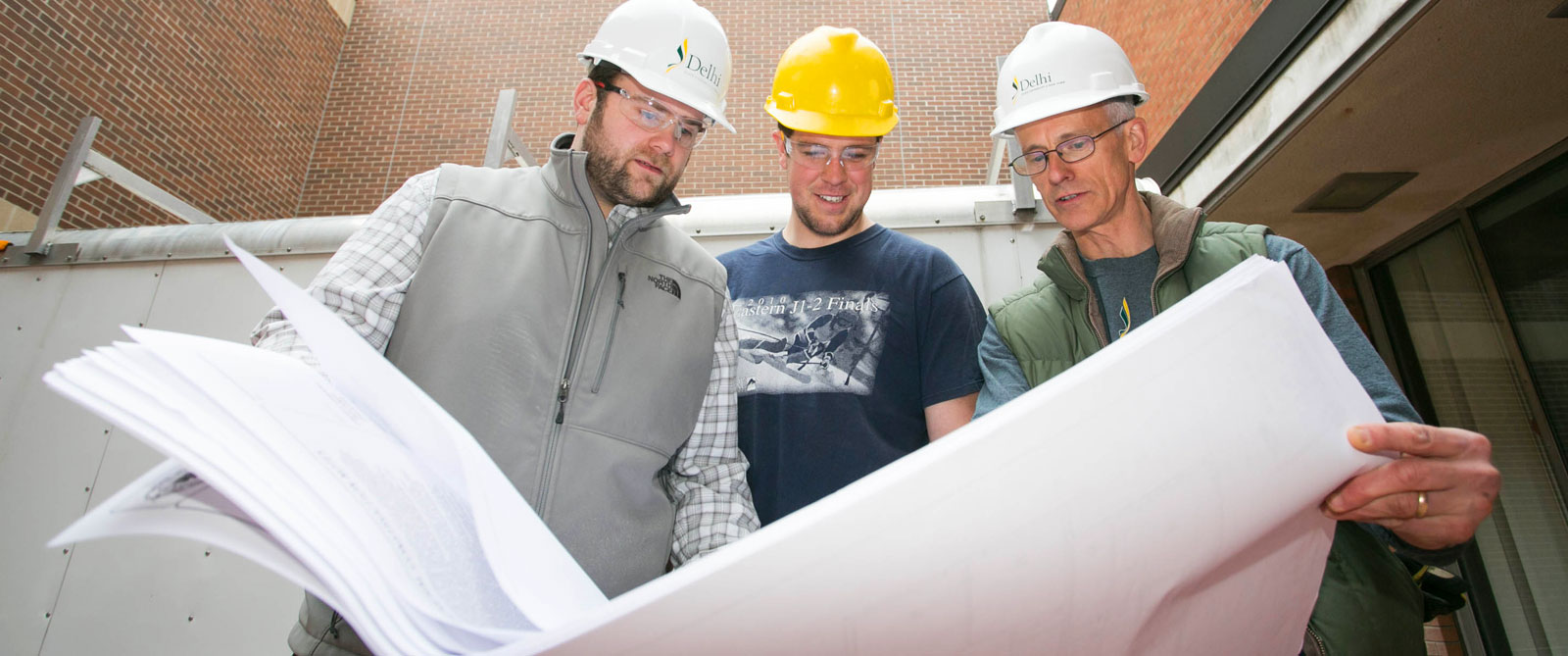 Construction Management: Design and Building
Student Clubs
AGC Student Chapter

AGC student chapters exist to encourage and support student interest in the professional construction industry. Membership in an AGC Student Chapter provides young professionals with an opportunity to learn, observe and develop their skills with current leaders in the industry. Exposure to the working industry is vital to the preparation of future industry practitioners.
The Moles

The Moles is an organization of individuals engaged in heavy-construction projects. One mission of The Moles is to encourage young people, through education programs, to participate in heavy construction and its related fields. The organization does a variety of things for students, including organizing Student Days, giving awards to deserving students, and awarding scholarships, which Delhi students have benefited from in the past. SUNY Delhi also participates in field trips with the Moles, which allow students to go to and experience heavy construction projects in the New York Metropolitan area. Also, two of our Advisory Council members are Moles, providing students with even more guidance and connections in the heavy construction industry
NAHB Student Chapter

The NAHB Student Chapters program is dedicated to enriching the educational experience of students by offering them first-hand exposure to the real world of the building industry through NAHB membership, educational programming, and networking opportunities.

Working with a faculty adviser and drawing on the mentors and industry leaders in their local home builders association, student chapters can compete in national competitions, win scholarships, enjoy discounts on trade shows, and enjoy all the benefits of membership in NAHB.
Associated Schools of Construction


The Associated Schools of Construction (ASC) is the professional association of construction educators and industry practitioners working together for the development and advancement of construction education. It promotes the sharing of ideas and knowledge and inspires, guides and promotes excellence in curricula, teaching, research and service. The ASC offers networking opportunities, holds student competitions, and holds conferences for faculty on teaching practices, research, current management models, and many other topics.