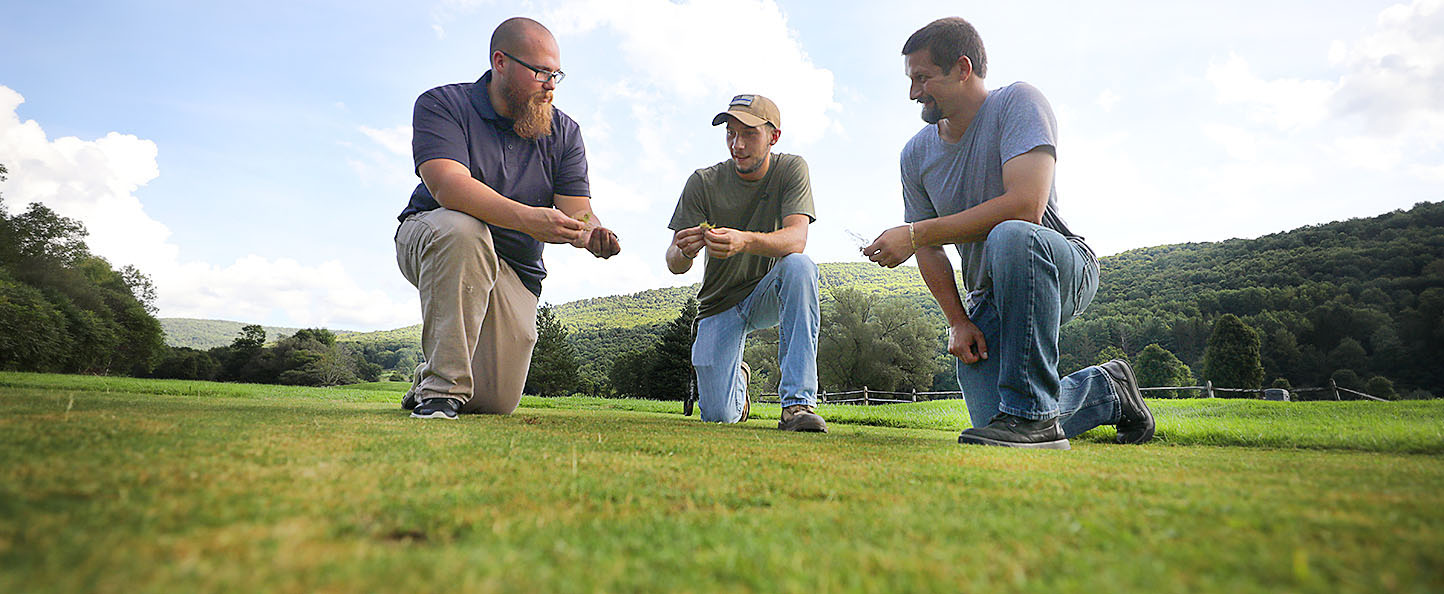 Golf and Sports Turf Management
Golf and Sports Turf Management (BBA)
SUNY Delhi is a national leader in golf and grounds management with alumni managing golf courses and sports facilities across the U.S.

Our Bachelor of Business Administration in Golf and Sports Turf Management program was developed with the input of industry experts to prepare you for leadership positions at golf courses and other facilities across the country. It is the only program in the Northeast that combines the science of turf management with business and communications proficiency.
The program includes an option to concentrate in Athletic and Sports Field Management.
You'll learn the theory and practice of proper turf management on our College Golf Course, athletic fields, and 480-acre campus, while summer internships at prestigious properties across the country let you continue your hands-on learning experience and often open doors to employment.
Program Highlights
Hands-on experience in real-life environments with state-of-the art equipment
Numerous scholarships are awarded to Delhi turf students each year.
100% job placement with a seamless transition to employment
Nationwide network of alumni and industry contacts
The Turf Club, a Student Chapter of the Golf Course Superintendents Association of America, serves as the official organization for students interested in golf course management and provides them with information about career directions.
The Horticulture Club promotes the development and advancement of Landscape Design and Management, Horticulture and Golf and Sports Turf Management fields.
Career Opportunities
Golf Course Superintendent
Golf Course Irrigation Technician
Golf Course Pest Management/Spray Technician
Turf/Golf Industry Company Sales
Golf Course Construction/Renovation Foreman
Golf Course General Manager
SUNY Delhi graduates see 100% job placement and are working at some of the country's most prestigious properties around the world.
Recommended Admission Requirements
First-Year Students - 75 High School GPA with a Regents Diploma;
SAT scores with a combined reading/writing and math score of 980 or a composite ACT score of 19
Completed Coursework in Algebra and Biology; Geometry and Chemistry Recommended


Transfer Students - 2.0 Cumulative Transfer GPA

Please note:
These are minimum requirements for admission consideration and do not guarantee admission to SUNY Delhi.
Curriculum
SUNY Curriculum Code: 1508