Sports Field Renovation at American Legion
SUNY Delhi Partners with Delaware Academy to Renovate Sports Fields at American Legion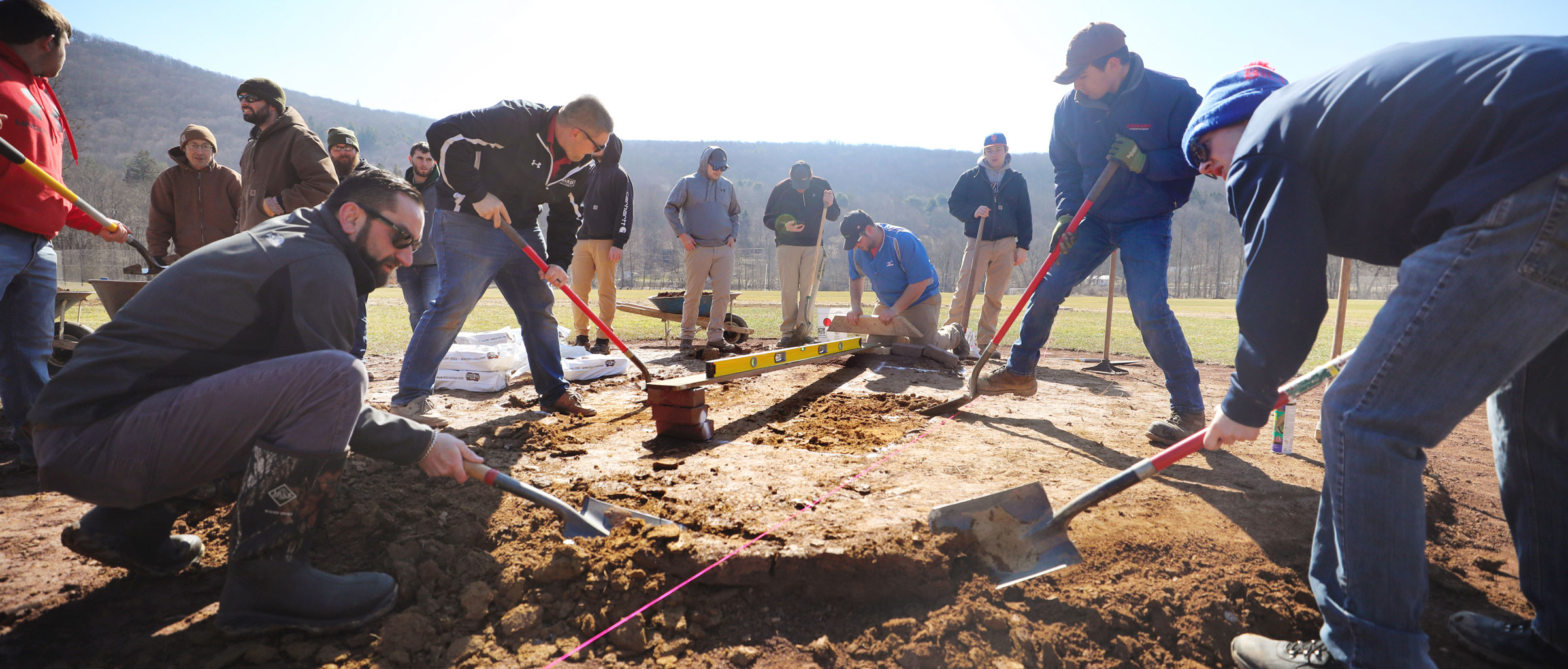 The students in SUNY Delhi's Golf and Sports Turf Management program are getting an opportunity to apply their knowledge and skills to a real-life situation at the American Legion in Delhi this spring. The program has partnered with the Delaware Academy Central School District to help their grounds staff renovate the sports fields at the Legion, which are used by Delaware Academy middle and high school students for soccer, baseball, and softball games.
SUNY Delhi Assistant Professor Ben Czyzewski and SUNY Delhi's Turf Club co-advisor Julia Ward had initially planned to bring the students to the Legion to repair parts of the fields as a form of community service, but the project developed into something more. "We realized the field needed more work than expected, so we thought it would be a good idea to tackle the project with the help of Delaware Academy and Northern Nurseries. Our goal is to make the field safer and more playable for the kids."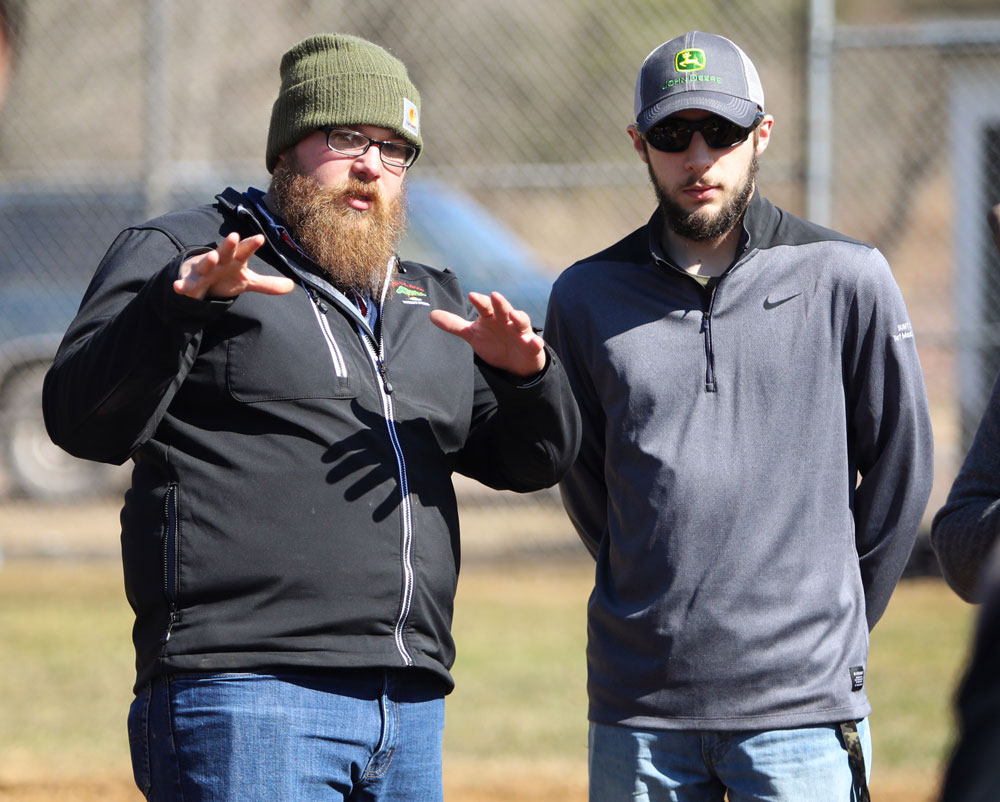 In the first phase of the project, SUNY Delhi students will build a new home plate and pitcher's mound on the baseball field. Darren Shuman, a turf sales representative from Northern Nurseries as well as a 2008 SUNY Delhi Landscape Contracting alum, is donating his time to show how to properly construct the mound. In the fall, when the work won't interfere with the baseball season, the students plan to level out the baseball field and perform other field maintenance and grooming.
Delaware Academy is purchasing the materials needed for the renovation while SUNY Delhi provides the tools, equipment, and labor.
Delaware Academy Superintendent Jason Thomson calls the collaboration a win-win. "SUNY Delhi students are getting a hands-on opportunity to learn in a real-life environment, and Delaware Academy students will benefit from improved sports field conditions at the Legion."
Anthony Roach, a graduate of Delaware Academy High School and current SUNY Delhi Golf and Sports Turf Management major, adds, "It's great to take what we have learned in the classroom and apply it in the field to benefit the community."
Czyzewski says the project is also a great way to introduce the Golf and Sports Turf Management program to Delaware Academy students. "We want them to know about our program and what we do. Delaware Academy students can take a class with us to try it for themselves. We hope that this is the beginning of an ongoing collaborative relationship."
SUNY Delhi offers both associate's and bachelor's level programs in Golf and Sports Turf Management with a 100 percent job placement rate upon graduation. The bachelor's level program is the only degree in the Northeast that combines the science of turf management with business and communications proficiency, preparing graduates for leadership positions within the industry.
For more information about the SUNY Delhi Golf and Sports Turf Management program, please visit www.delhi.edu or contact Ben Czyzewski at czyzewbb@delhi.edu.