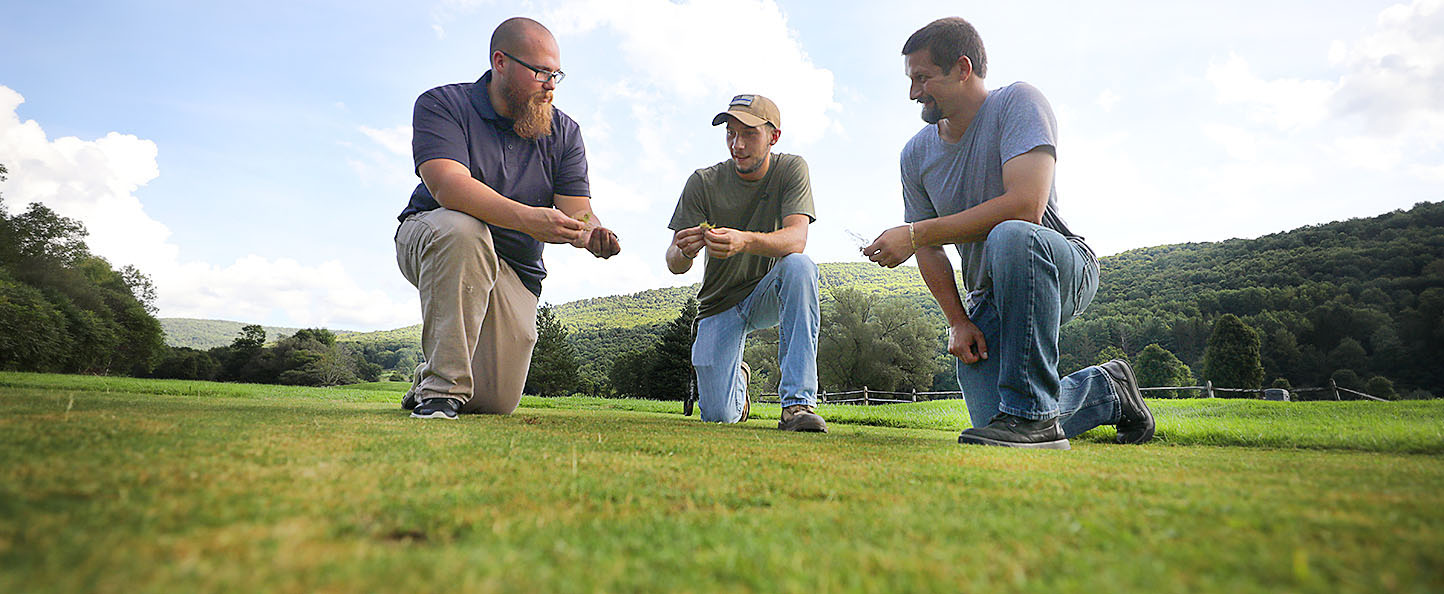 Golf and Sports Turf Management
Golf and Sports Turf Management Internships
The summer internship program is a large part of the education experience at Delhi. Students enrolled in the 4-year Golf and Sports Turf Management program are required to participate in summer internships.
Students complete an internship during each summer they are enrolled in the program for the first 3 years of the program (HORT 180, GMBA 280, GMBA 380), culminating with a 6 to 9 month internship completed in their final semester (GMBA 450).
Internship Locations
Internship opportunities are available throughout the United States and on a limited basis internationally. Students have the opportunity to choose from numerous facilities including country clubs, resorts, public and municipal courses, military golf facilities, athletic field facilities and various related industries. The location of where a student interns is entirely up to the student, though the faculty and staff provide assistance in the process (e.g. locating internship postings and class preparation). The process is formalized with signed contracts with the internship site cooperator.
Internship Site Offerings
In addition to providing an educational experience, ALL internships offer:
Salaries (average range $9 to $13 per hour) + Overtime
Most internship sites offer:
Onsite or nearby Housing
Meals
Uniforms
Types of Internships
Students have completed internships in the following types of operations:
Golf course maintenance
Athletic and sports field maintenance
Landscape and grounds management
Greenhouse production
Technical/service representative