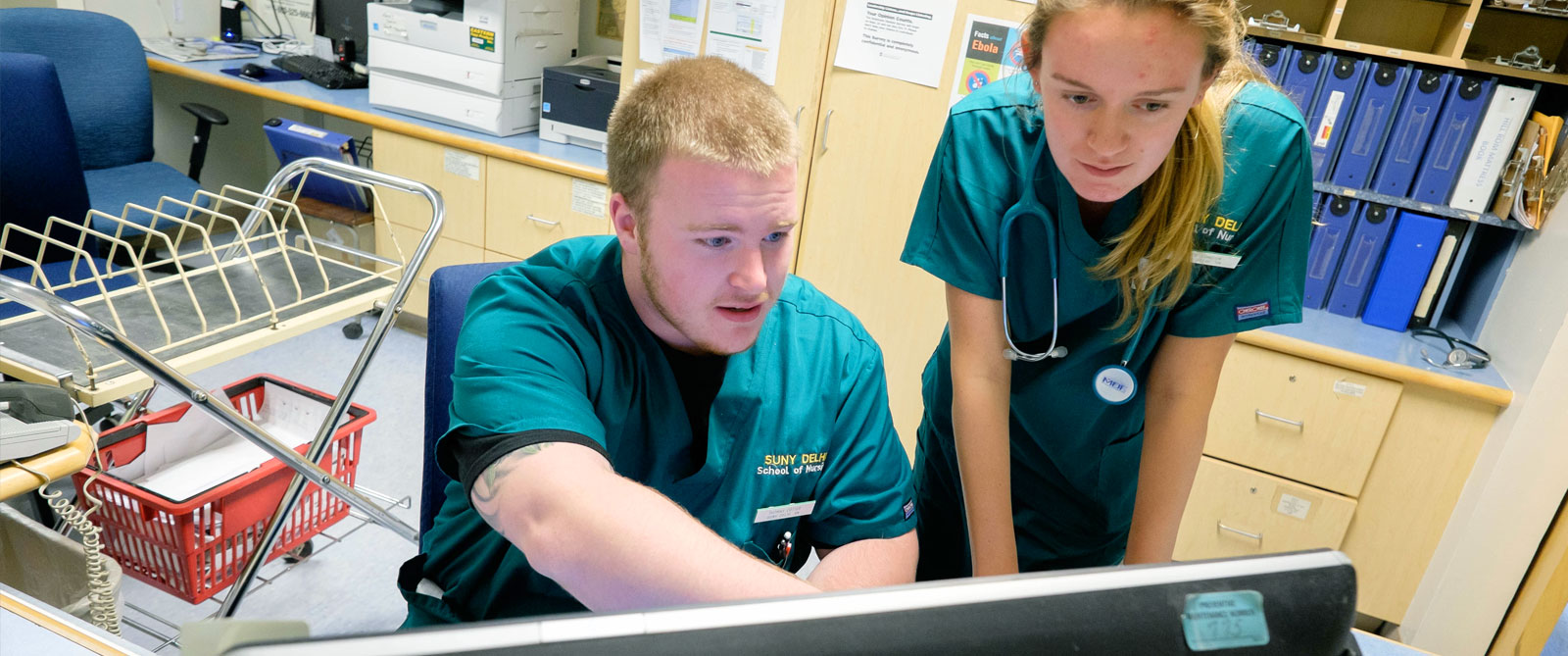 RN to BSN
Transferring Credits
How Will Your Credits Transfer?
When applying to SUNY Delhi's RN to BSN program you must submit official copies of all your college transcripts regardless of the number of classes taken at each college. This is a requirement and it is also to ensure that applicable credits that you have taken previously are documented.
Official copies of all college transcripts are required regardless of the amount of credits taken. Failure to provide all transcripts will result in a fraudulent application.
Your Prior College Credits
Students typically transfer in between 60 and 80 credits.
Students may transfer a maximum of 30 upper division credit hours with a maximum of 15 upper division nursing credits.
120 credits are needed to complete the RN to BSN program.
College level course work that is applicable to SUNY Delhi's major requirements can be transferred to the college, but grades and grade points cannot be transferred.
Nursing coursework grades must be a "C+" or better.
Credit will be given for courses completed with a grade of "C" or higher.
SUNY Delhi will award college credit based on test scores in the following: Advanced Placement (AP) program, College Level Examination Program (CLEP) or the International Baccalaureate (IB) Program.
Only coursework completed at institutions that are fully accredited will be considered for possible transfer credit toward SUNY Delhi degree requirements.
All transfer credit will remain tentative until official, final college transcripts and score reports for college level examinations (AP, CLEP, IB, etc.) are received and reviewed by the Office of Admissions.


Statistics: An introductory course in Statistics is required to complete the RN to BSN program. It may be completed at SUNY Delhi once students have entered the RN to BSN Program (ALHT 202 Statistics and Research Methods), or transferred in from previous coursework. Transferability and equivalency of the course is determined by the college; the course must be completed with a grade of C or better.