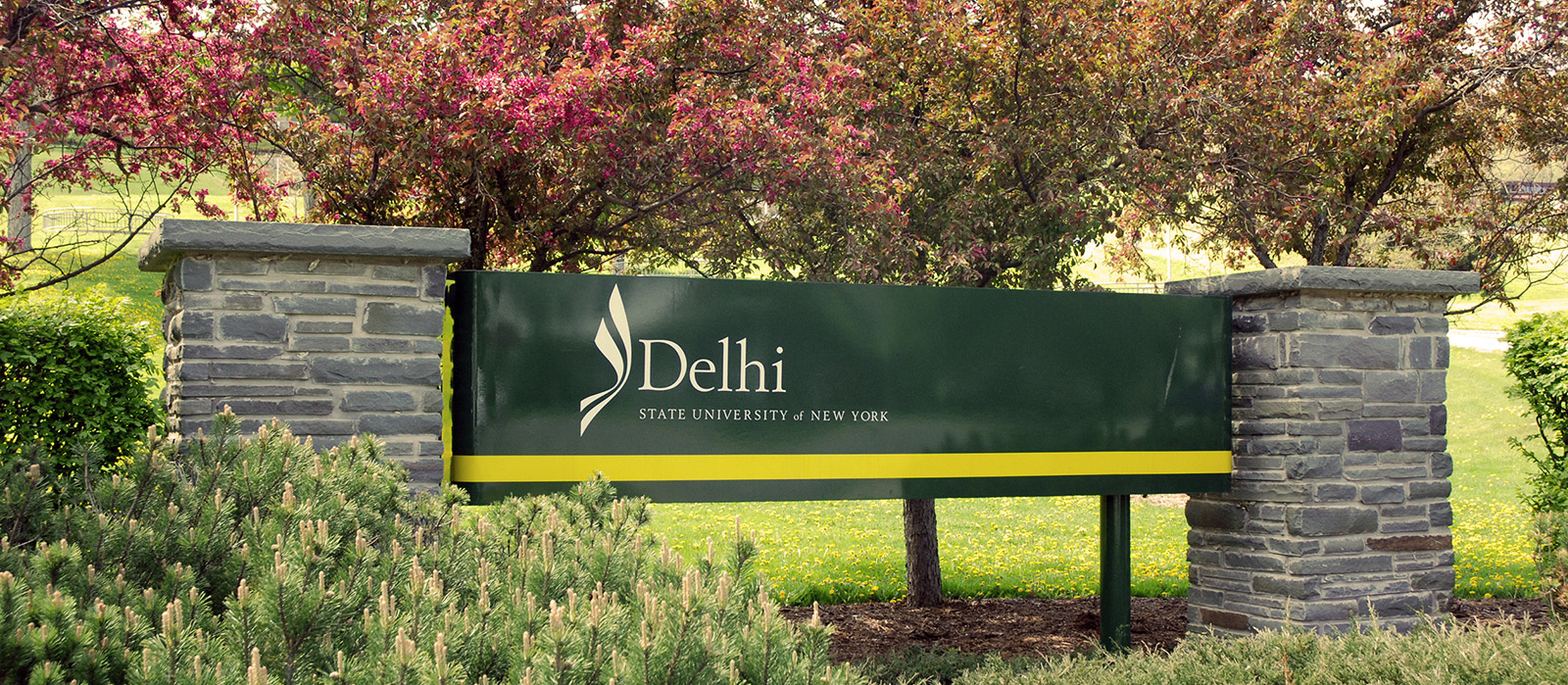 Delhi Decision Day
Delhi Decision Day (Accepted Student Day)
Save the Date! Saturday, April 25, 2020
Delhi Decision Day is an optional event for accepted students. You'll have your questions answered, make new connections, and finish the day with an opportunity to finalize your enrollment with SUNY Delhi. The day also includes: Academic and Student Services Fair, Campus Tours, Financial Aid Presentations, and Lunch.

For those unable to attend our Delhi Decision Day, we encourage you to attend Discover Delhi - Open House on Saturday, March 28, 2020.

Schedule of Events
9 a.m. to 10 a.m.
Check In and Early Bird Tours

10 a.m. to 12:30 p.m.
Academic & Student Services Fair
Take advantage of an interactive opportunity to discover SUNY Delhi's unique academic programs and connect with important Student Services offices.
11 a.m. to 2:30 p.m.
Lunch at MacDonald Hall
12:30 p.m. or 2 p.m.
Academic Achievement, Financial Aid and Next Steps
Join members of the Admissions, Student Financial Services and Academic Advisement teams for a comprehensive overview of our Advisement, Financial Aid Process and next steps in the Admissions process.
1 p.m. to 3 p.m.
Walking Full Campus Tours (optional)
Visitors are taken on a guided tour (approximately 60 minutes) of our main campus, which includes stops at academic buildings, dining facilities, field house, library and residence halls. For those who wish to see only the residence halls, our full tours will start in this area.
Optional Sessions

1 p.m., 2 p.m., 3 p.m.

Educational Opportunity Program Presentations
1 p.m., 2 p.m., 3 p.m.

Access and Equity Services Presentations
1 p.m. to 3 p.m.

Transfer Overview / Transcript Evaluations - Open Session

We look forward to seeing you on campus!