Health and Counseling Services
Mandatory Surveillance Pool Testing
ALL Students Surveillance COVID-19 Testing:
All students will be required to submit an at-home COVID-19 test to the patient portal following breaks and before returning to campus at the start of the Spring 2023 semester, Monday January 23, 2023, with residential students presenting a negative test prior to moving back in to the residence halls.
COVID-19 Vaccination Requirements
All students who plan to reside on campus or come to campus on a regular basis for any reason are required to be FULLY VACCINATED with their COVID-19 vaccinations. Fully vaccinated, according to the Centers for Disease Control and Prevention, says you are considered fully vaccinated two weeks after your second dose of the Pfizer or Moderna vaccine, or two weeks after your single dose of the Johnson & Johnson vaccine. SUNY and SUNY Delhi continue to strongly encourage the COVID-19 booster, when eligible.
No walk-ins are being seen at this time. Health appointments are able to be self-scheduled through the patient portal.
Do your part to reduce the spread of germs by wearing a face covering, washing your hands, and maintaining a six-foot space between you and others when not feeling well.
Masking
Masks will still be required for those individuals who are on days five to ten of isolation, at the direction of Health Staff, at the request of faculty/staff in the classroom or offices, and in the Health and Counseling Center. We would highly suggest masks if you are not feeling well with upper respiratory symptoms.
Reminders:
In order to prevent the spread of COVID-19, students in need of medical or counseling assistance should call the clinic at 607-746-4690 for telephone triage and to schedule an appointment.
No walk-ins are being seen at this time.
Do your part to reduce the spread of germs by wearing a face covering, washing your hands, and maintaining a six-foot space between you and others.
The SUNY Delhi Health and Counseling Services Department is the primary care facility for students enrolled at the main campus of the college. Our medical clinic is staffed by Nurse Practitioners, Physician Assistants and Registered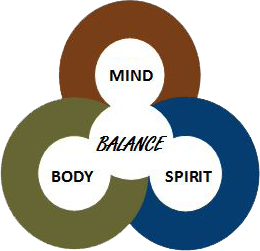 Nurses providing a wide range of services. Licensed counselors provide individual and group counseling to enhance the academic experience and personal growth of students. These services are complemented by advocacy services and a strong health education and program. There is no charge for office visits, as all SUNY students pay a mandatory health fee of $170.00 per semester.
FAQ
Is Health and Counseling open?


Health and Counseling Services in Foreman Hall is open 8:30 a.m. to 5 p.m., Monday through Thursday, Friday 8:30 a.m to 4:30 p.m.

What should I do if I think I have symptoms of the coronavirus (COVID-19)?
Call Health Services at 607-746-4690. If Health Services is closed, call O'Connor Hospital at 607-746-0300, or your medical provider. Refrain from being near others until you know you do not have COVID.
What do I do if I am not on campus and want to talk with my counselor?
Call 607-746-4690 and request to speak with your counselor. We will work with you to ensure you receive the assistance you need.
What do I do if I feel sick when the Health and Counseling Services is not open?
If you feel you can't wait until we are open, call O'Connor Hospital at 607-746-0300. Remember, too, that University Police are available for emergencies at 607-746-4700.
I am running out of my medication that Health and Counseling prescribes. What should I do?
Call us at 607-746-4690 during our scheduled business hours. Please have the name and address of your local pharmacy ready when you call, so we can get your prescription filled.
I am anxious and afraid. What should I do?
Disconnect from social media. Focus on the facts and avoid rumors. Get your information from reliable sources. Practice good self-care, including regular exercise, avoid substance use, and reach out to peers and/or family who are part of your support system. You may also call and speak with one of our counseling staff.
CARE Team
Concerned about yourself or a student you know? Are you unsure about where to go or who can help?
Student of Concern Referrals
Our Location
Health and Counseling Services is located in Foreman Hall in the center of campus, between Alumni and Gerry Halls. Handicapped parking is available in both the Alumni and Gerry Lots, and handicap accessibility is via the front door of the building.


Emergencies
On-Campus Emergencies
Contact University Police 607-746-4700.
Off-Campus Emergencies
Call 911.
Online Patient Portal
Students may submit mandatory health requirements and access their immunization records via the Online Patient Portal. Once logged in to the portal, you will be able to set up your personal account.
How to use the Online Patient Portal Video