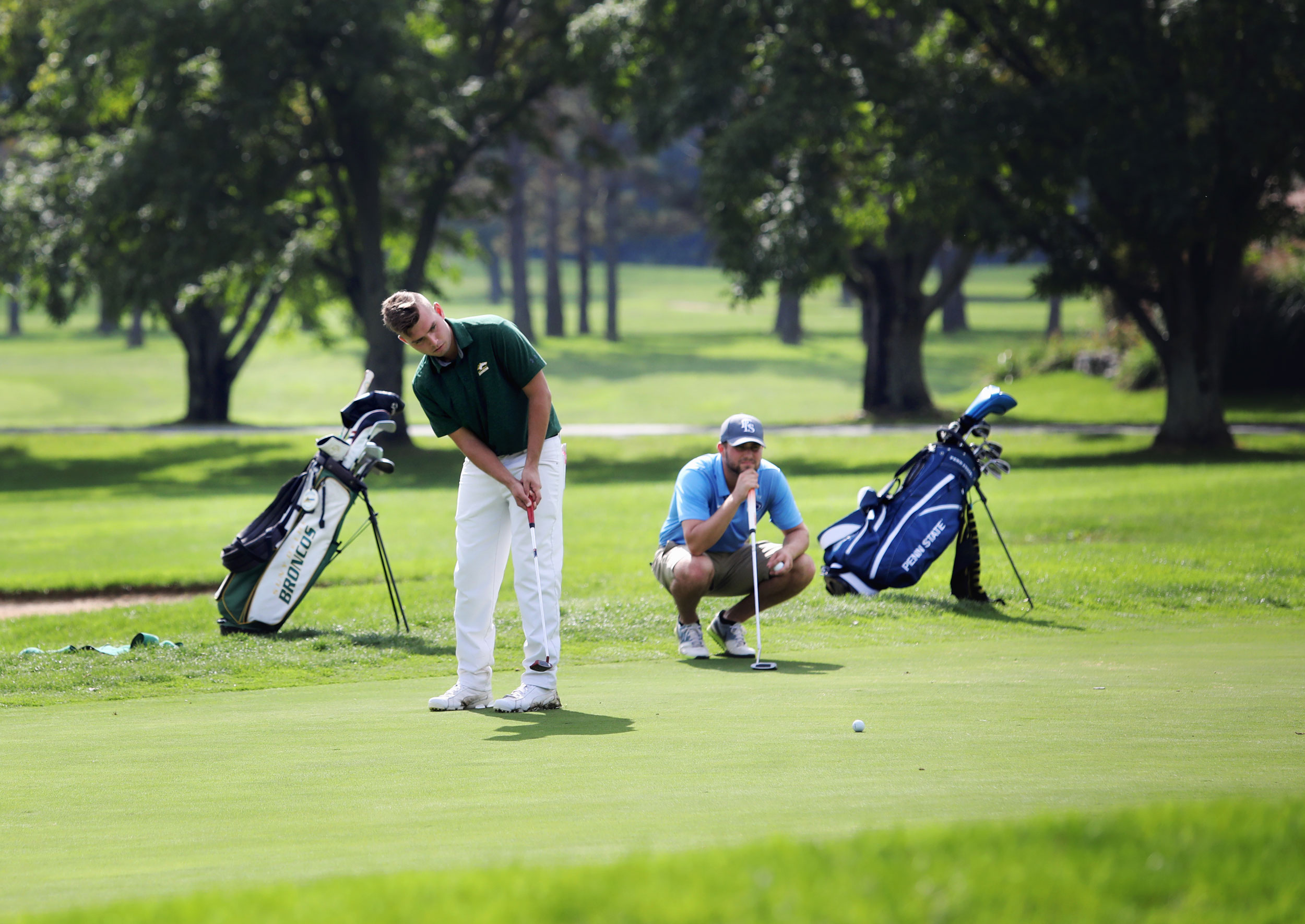 We'd love to have you!
Reach out to us and we'll reach out to you!
Ace Your Golf Career!
SUNY Delhi is New York's golf college! We're the only college in New York State to offer Business and Professional Golf Management and Golf and Sports Turf Management degrees. We prepare students to run golf courses either as golf pros or course superintendents and have one of the premier college-owned golf courses in the country. Best of all, 100% of our students get jobs in the industry!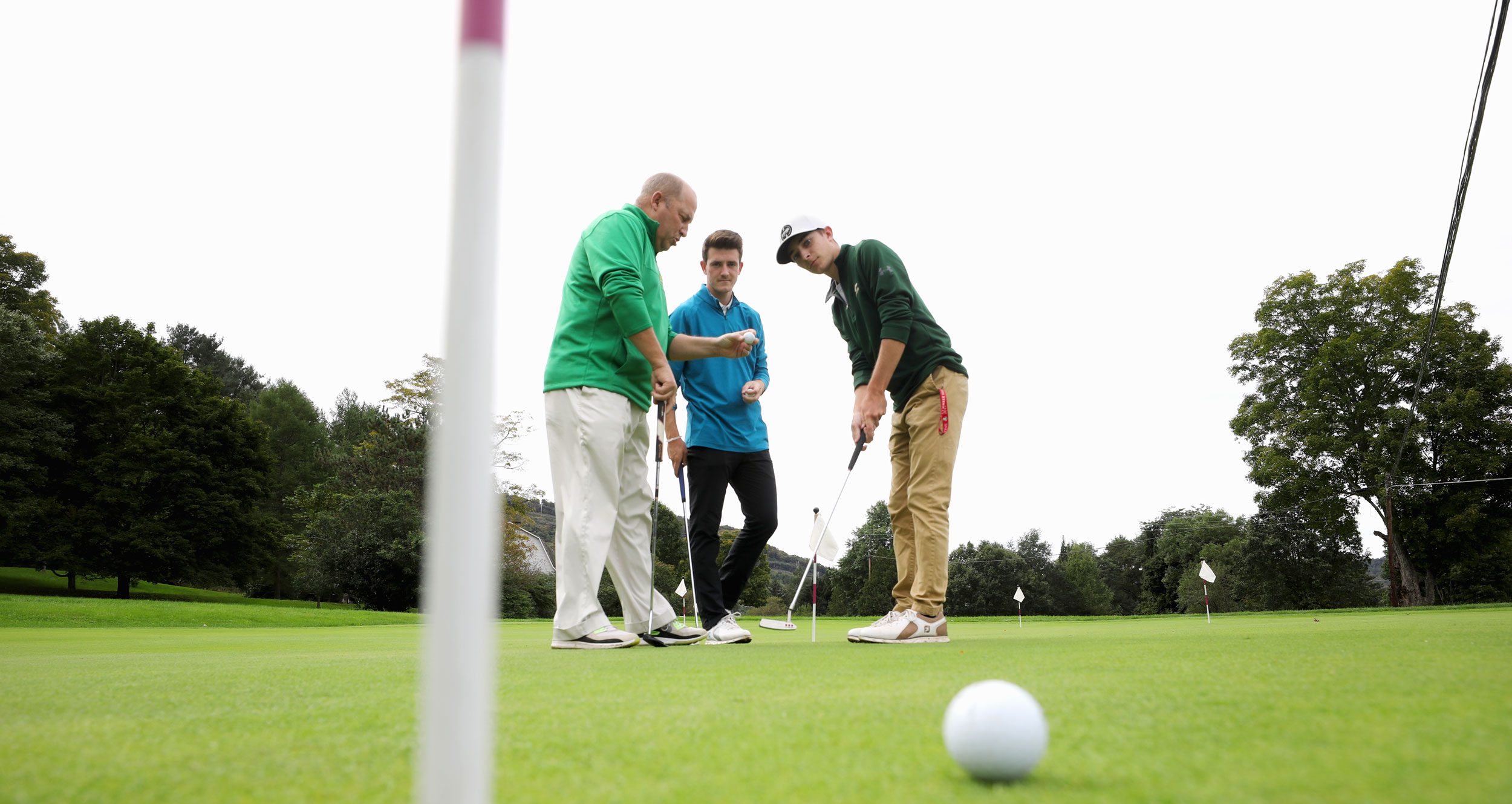 Business and Professional Golf Management (BBA)
The only Golf Management program in New York
100% job placement
Classes taught by certified PGA Professionals.
Coursework covers player development, teaching and golf instruction, tournament organization, golf shop operations, golf course planning & design, accounting, marketing, economics and more.
Required internships help you gain experience at courses ranging from small public courses to elite private clubs.
Designed to train you to work in management-level positions at private or public golf courses, country clubs, and resorts.
Learn more about a bachelor's degree in Business and Professional Golf Management.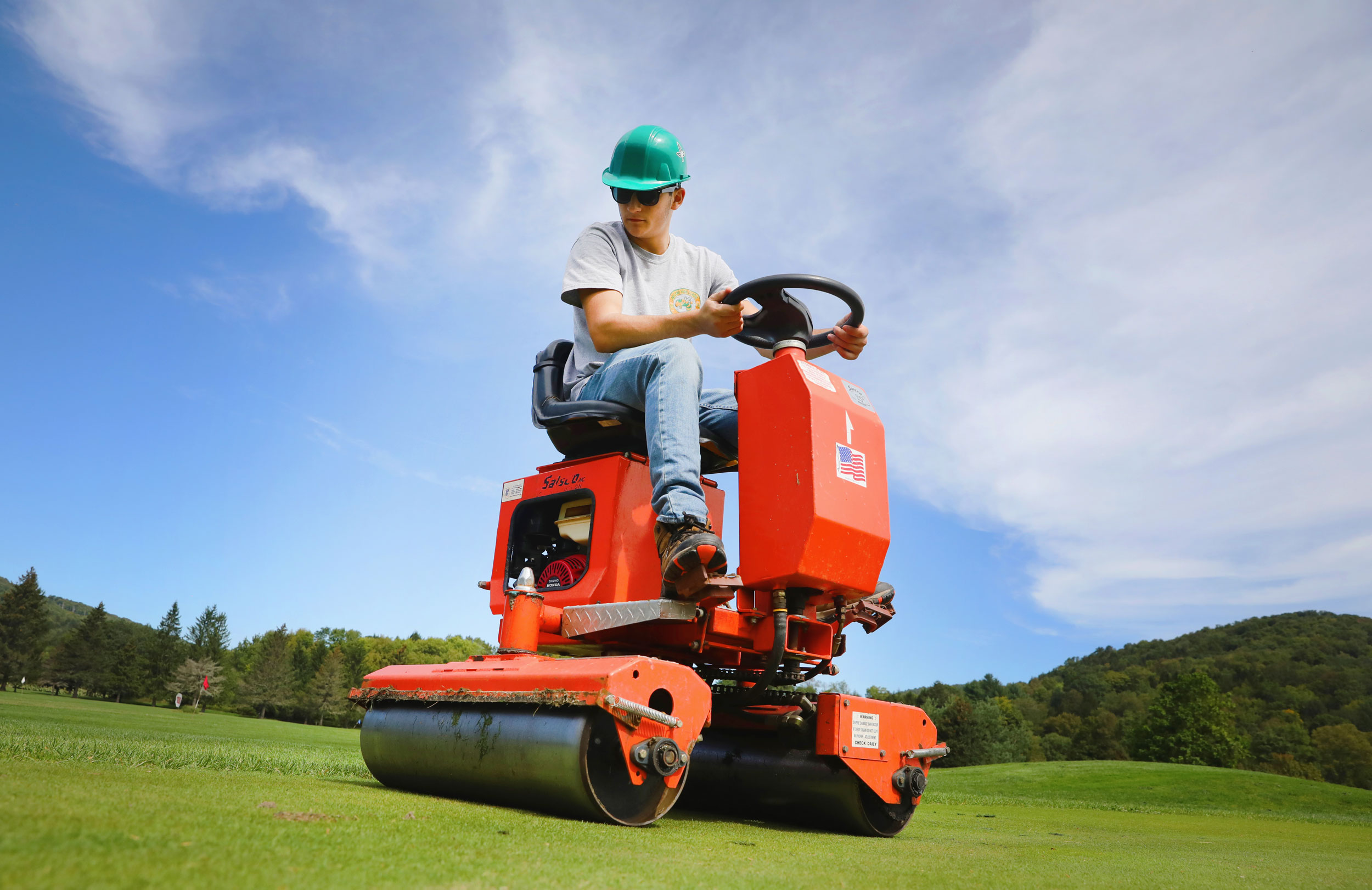 Golf and Sports Turf Management (AAS, BBA)
Prepare to become a golf course superintendent or work in any sports venue maintaining athletic turfgrass and other surfaces.
The only turf management program in New York.
College-owned 18-hole golf course serves as a learning lab for program classes.
Hands-on experience operating state-of-the-art turf equipment, installing & repairing irrigation systems, cultivating grasses and sod, and more. This program is perfect for people who love to work outdoors.
100% job placement with a seamless transition to employment as golf course or sports turf technicians, commercial lawn management, and other positions.
Internship locations include major league baseball parks, PGA tour golf courses, and various other fields and athletic facilities.
Learn more about the two-year associate degree or four-year bachelor's degree in Golf and Sports Turf Management.
SUNY Delhi offers a hands-on approach to both the game and business of golf. Turn your passion into an amazing career!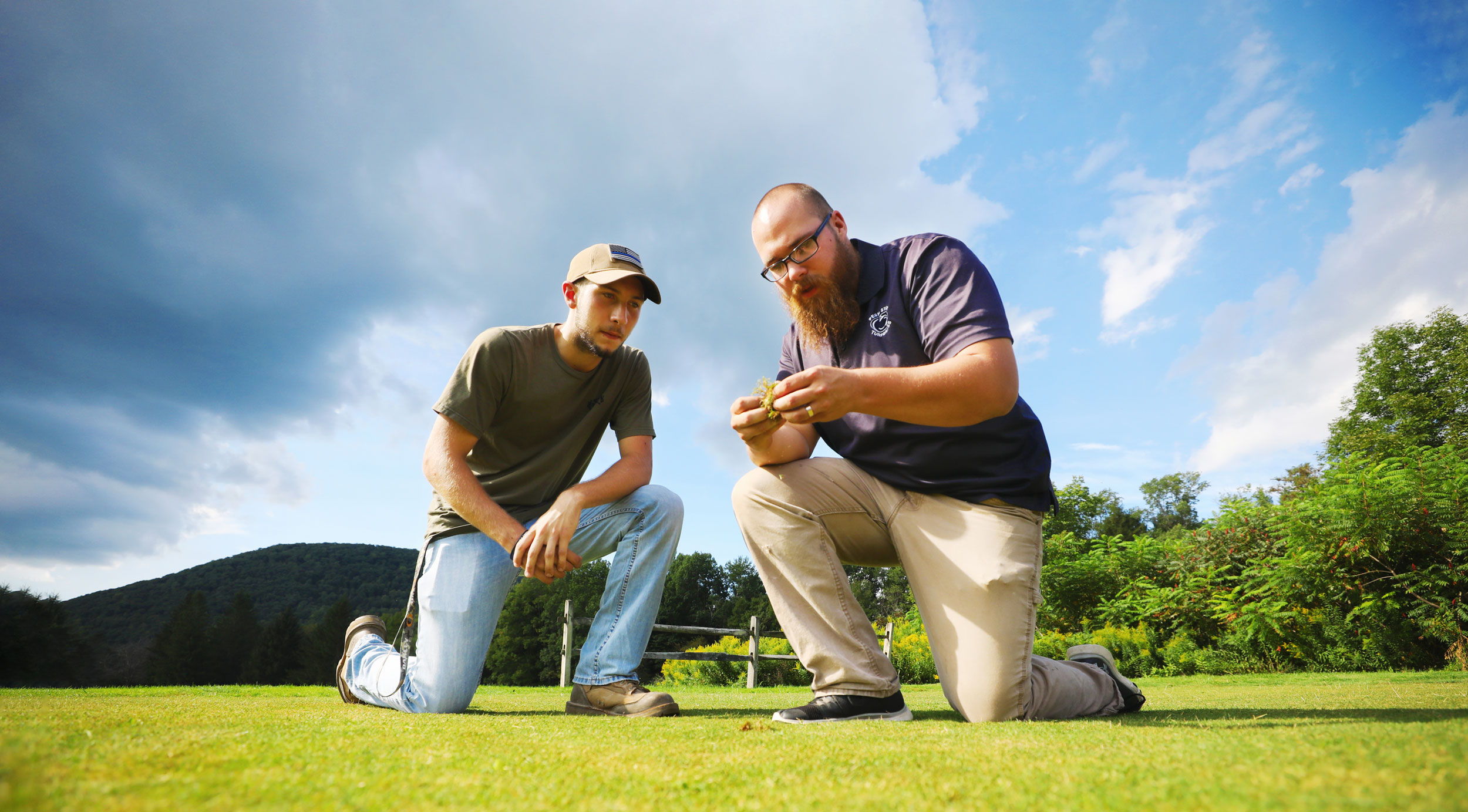 Our facilities
At Delhi, you'll learn on one of the premier college-owned 18-hole golf courses in the country, including a 25-station outdoor driving range, a 34,000-sq.ft. short game area, an indoor swing analysis lab, a club repair lab, and a state-of-the-art TopTracer golf simulator.

Broaden your skills in the golf business and retail operations at the college golf course and fully equipped pro shop.
Our 625-acre campus and athletic fields allow hands-on learning opportunities for turf management.The Turf Education Center houses a classroom and a lab for equipment repair. Other on-campus facilities include computer labs with the latest software, and greenhouses. Our turfgrass equipment vendor agreements allow you the opportunity to gain hands-on experience with the latest machinery and technologies.