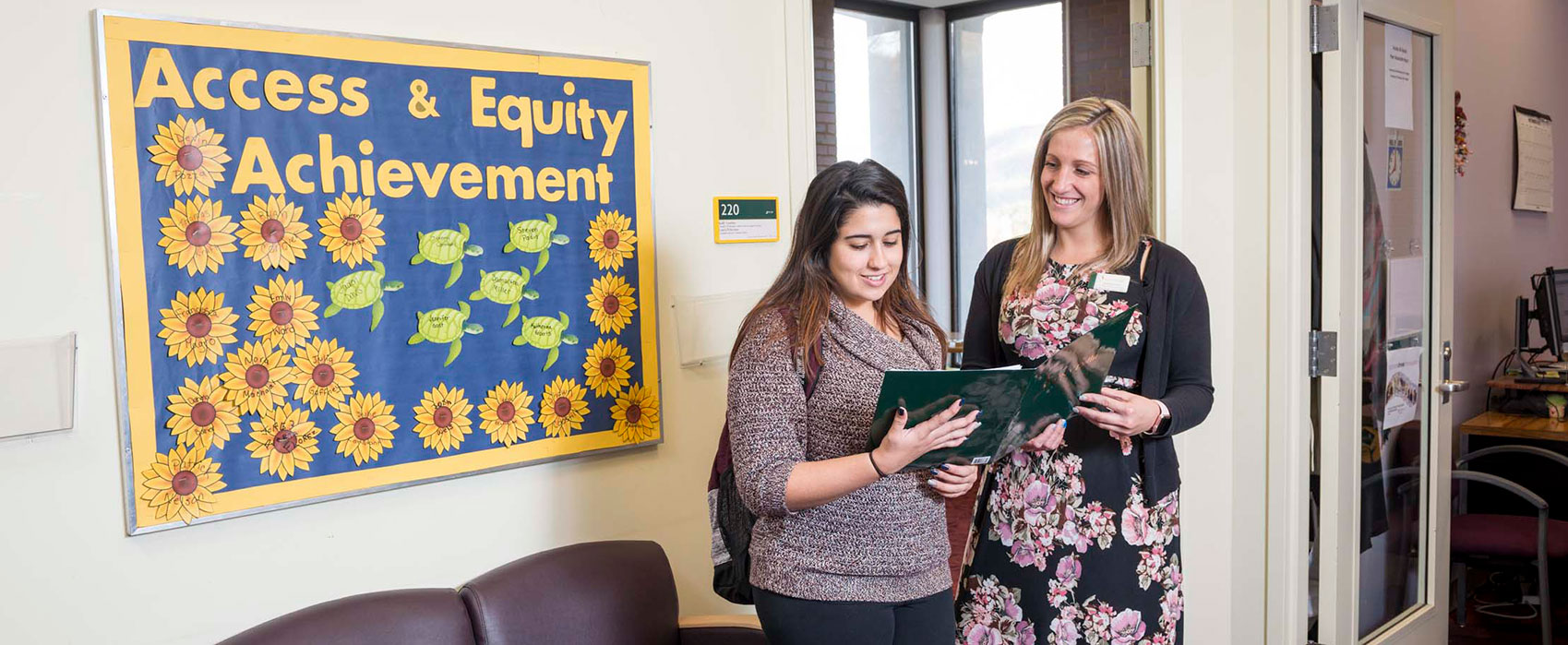 Remote Learning Period
Remote Learning Period
As your courses move to a remote learning format, please review the below information and contact our office directly if you need assistance.
Online Exams/Quizzes
How does extended time for exams or quizzes work in an online format?
Faculty Responsibilities:
If exams or quizzes are administered online via Vancko Hall, faculty are responsible for extending the time for those students who have requested to use their access plan for exams/quizzes. The faculty will need to adjust the administration time accordingly within Vancko Hall.
Student Responsibilities:
If you have not requested your access plan for the spring semester, you should do this as soon as possible by completing the Student Guidelines for Academic Adjustments. Once we receive this document completed, we will send you your access plan via email. You are then responsible for sending your access plan to your instructors and copying accessandequity@delhi.edu in the email you send your professors.
For courses moved online, you will no longer schedule testing accommodation appointments via the Access and Equity Student Resources and Forms Vancko Hall page. This means that faculty will no longer get a notification that you are requesting to use your accommodations for an exam or quiz. Therefore, if you have a timed test or quiz in an online course, we are requesting that students either:
Remind professors by sending them an email for your online course to indicate your intent to use your extended time accommodation for tests and quizzes; or
Email Access and Equity (accessandequity@delhi.edu) the course name, and request that Access and Equity send an email to the Professor to indicate your intent to use your extended time accommodation for tests and quizzes in that specific course.
How do I use text-to-speech for exams or quizzes on my personal device?
If you are approved to receive text-to-speech (Tests Read) as an accommodation for those exams, please use the Read&Write Extension for Google Chrome , or Premier Literacy. The Read & Write extension is used to read website text aloud, including text in Vancko Hall. We recommend you install Read & Write or Premier Literacy on your computer now. If you experience any technical difficulty with either program, please contact Kally Lauther, Adaptive Technology Coach, immediately to discuss alternatives: lauthekk@delhi.edu, or 607-746-4745
Requesting Additional Accommodations
As your classes are moved online, the barriers that exist at the intersection of your disability and course design may be different from the original course format. Some accommodations you used before may no longer apply, and some accommodations not considered previously may need to be considered now.
Students may request academic adjustments at any point during their education. This means that students who have never worked with the Access and Equity Office may request academic adjustments at this time. It also means that students already registered with the Access and Equity Office may request new/additional accommodations, if needed.
You may find you have different accommodation needs as we make the shift to remote course delivery. If you encounter disability-related barriers in the weeks ahead, you are encouraged to reach out to us at the Access and Equity Office to talk about accommodation possibilities and other ways we can support you.
If you are experiencing a barrier in your course and want to discuss additional accommodations, please contact Gabriella Vasta, Coordinator of Access and Equity Services, as soon as possible to discuss. My email is vastagm@delhi.edu or call me at 607-746-4744.
Accessibility Barriers
Please contact the Access and Equity Office immediately if you experience any barriers in your online courses, either by email, accessandequity@delhi.edu, or by calling 607-746-4744.
I wish you all well. Please take good care, wash your hands, reach out for help and support, and know that accessibility and inclusion are critically important to all of us at SUNY Delhi. This is a team effort, and Access and Equity looks forward to supporting you all in the days ahead.