Reflections
SUNY Delhi Educational Opportunity Program Newsletter
Hello EOP Family,

The Educational Opportunity Program at SUNY Delhi is extremely proud of our 2020 graduates. While earning their degrees in unprecedented times, they displayed tremendous grit and determination. Graduates, be sure to celebrate your wonderful accomplishment and then go apply all of the valuable tools you acquired during our time together. I look forward to you bettering your communities and your family circumstances. Always keep in touch. Let me know when you are ready to come back to campus. Our future EOP students will undoubtedly look forward to it.
Current and future Educational Opportunity Program students, I cannot wait for the fall semester to begin. Working together to reach and exceed our goals is part of what makes our program special. Our passionate EOP counselors, combined with our supportive campus community and motivated student body will allow us to Dominate the Decade.
Best Regards,
Louis A. Reyes, Jr.
Alumni Spotlight: Sha-niyah Ortiz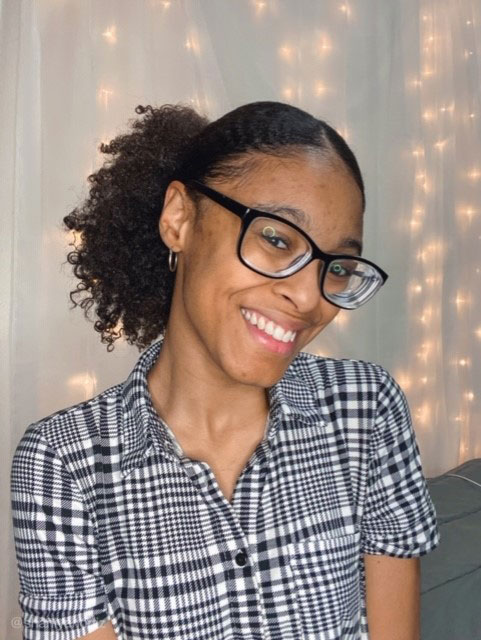 In this newsletter, our featured EOP alumni is Sha-niyah Ortiz, 2016 Liberal Arts Graduate. We asked Sha-niyah how SUNY Delhi EOP impacted her and her future plans.

What did EOP mean to you?
The EOP program provided me with a home away from home, a support group of peers and counselors who I am able to relate to in many different ways and look to for guidance and understanding. People who want to see you succeed and go to great lengths for their students. They've become my second family. I'll be attending the University of Binghamton and earned a Graduate Assistantship in their EOP office as well, that's how much I love this program!
What's in store for your future?
After graduating from Delhi, I went on to SUNY Oneonta and graduated with my bachelor's degree in Sociology. In the Fall of 2019 I began my Master's Degree in Social Work with the intention of becoming a Licensed Clinical Social Worker so that I can work as a therapist.
Words from our 2019-2020 EOP Peer Mentors
The EOP Peer Mentor Program is a vital part of our yearly programming. Each year, a small group of upperclassmen are chosen to guide, encourage, and share their own academic experiences with small groups of freshmen. We asked some of our Peer Mentors to share what they enjoy and find most rewarding about being a part of this program.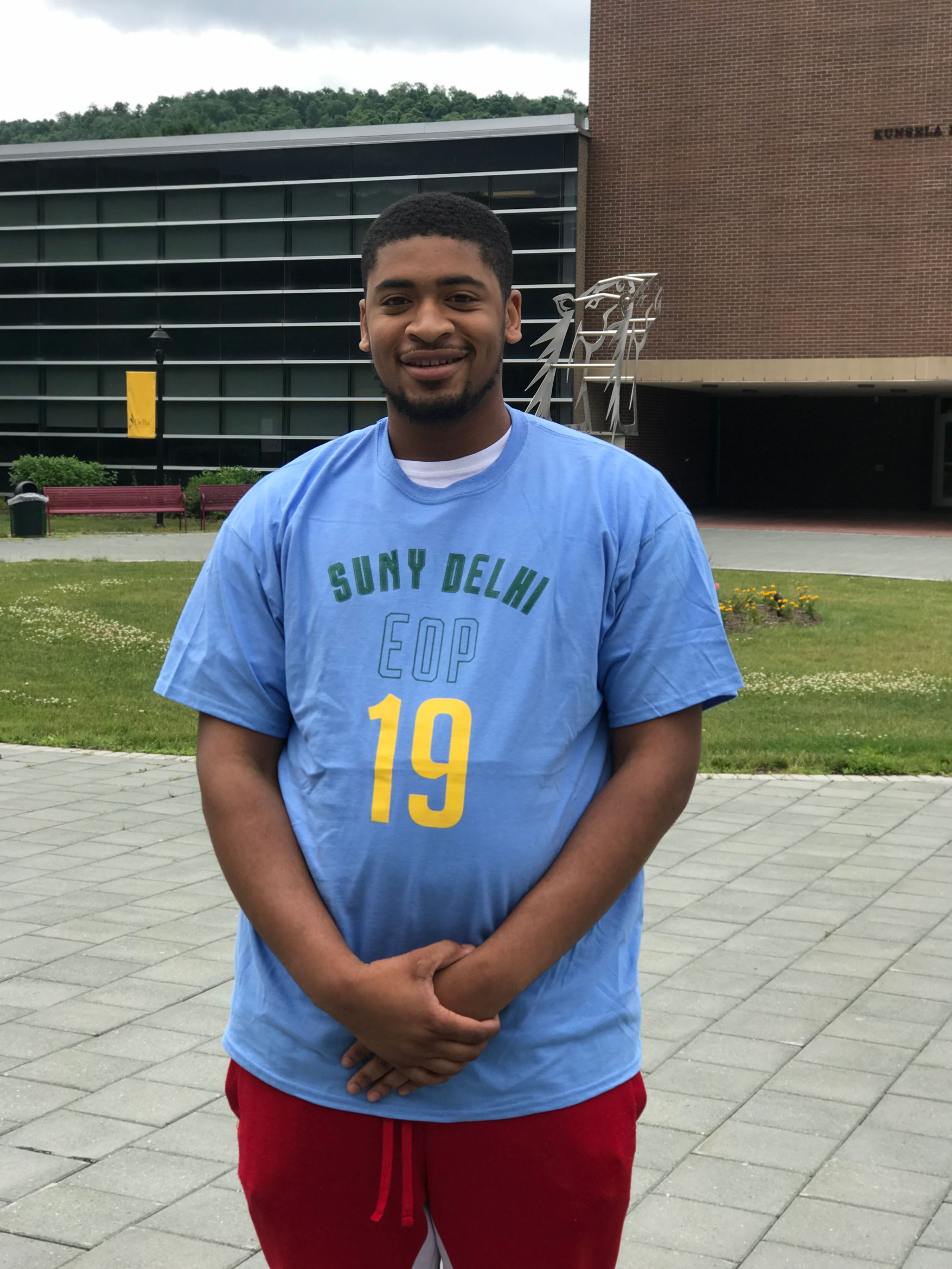 "What I enjoy most about being a Peer Mentor is the chance to work with students who were in the same shoes I was in as a freshman in the EOP program, by helping them down the right path to success. What I find most rewarding is to see peers come back strong and to see that I actually had an impact on my mentees' success." – Darryl Valentine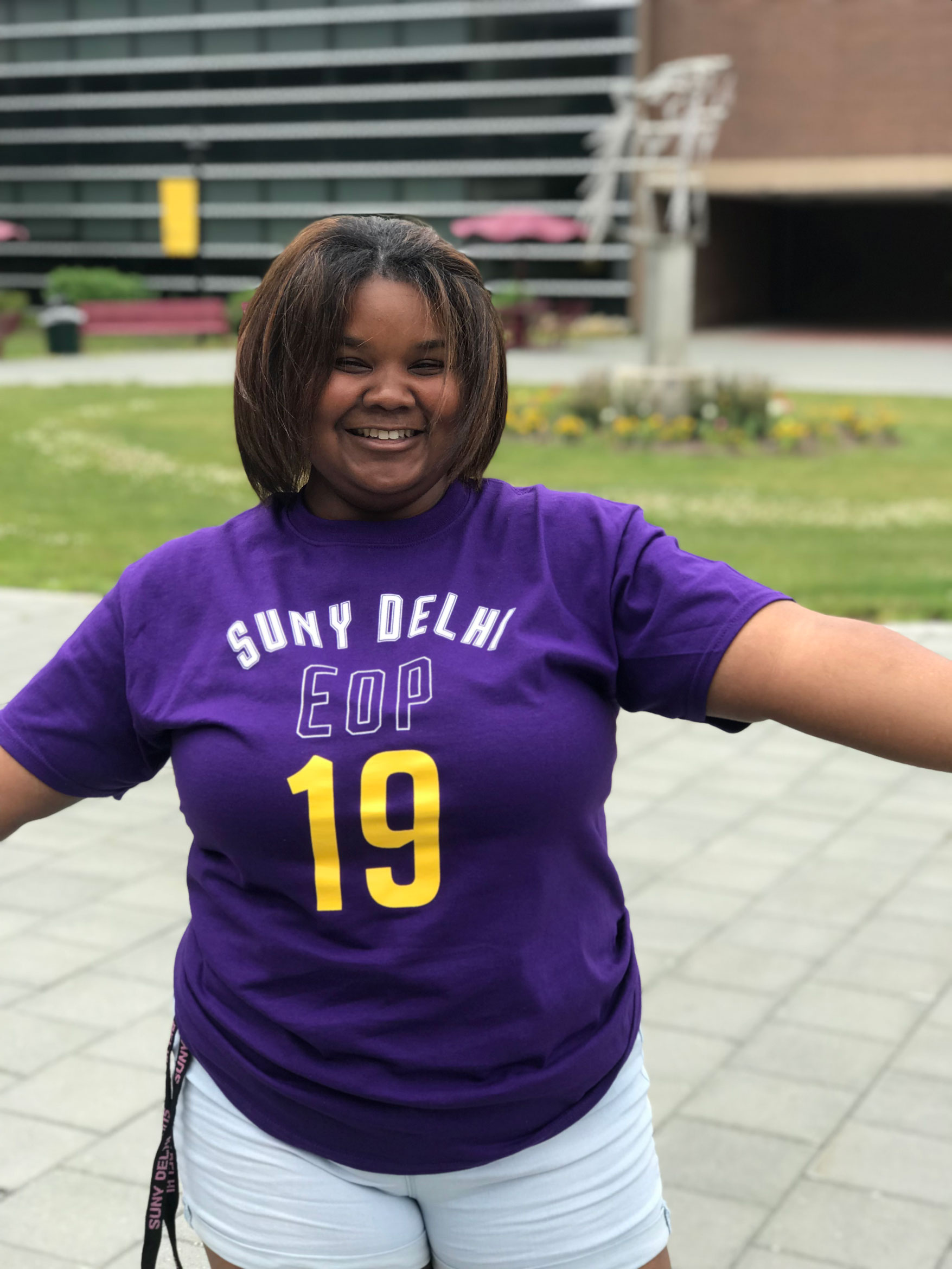 "What I enjoy the most about being a Peer Mentor is being able to give guidance and connect with those who were in my shoes as a freshman, and help lead them on the right path to success. Like with anyone, there will be bumps in the road and mistakes made but watching them get back up, dust it off and learn from those hiccups is what I find to be most fulfilling about this job." – Lianna Hurtte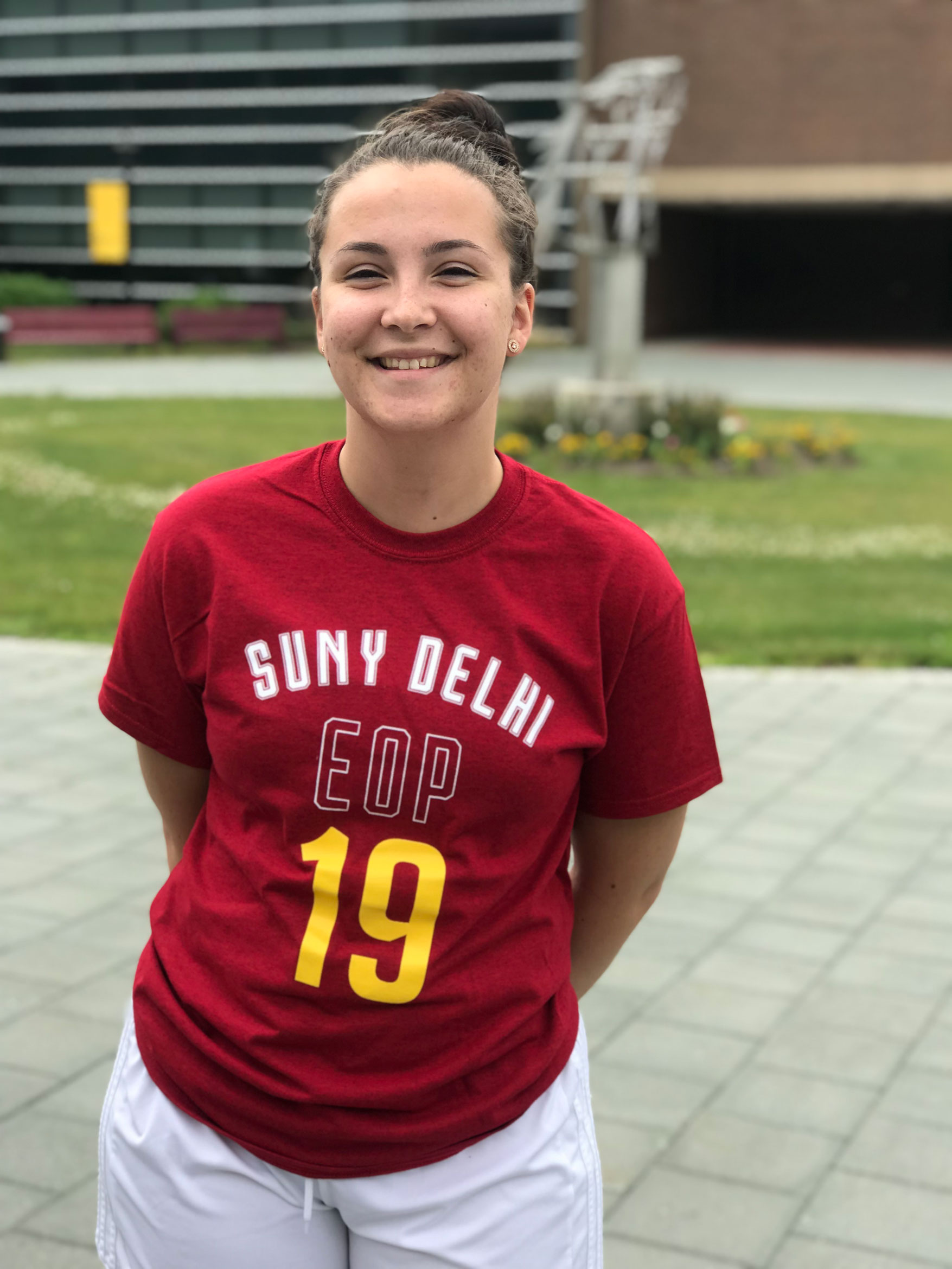 "What I enjoy most about being a Peer Mentor is being able to share my experiences and knowledge about college with the students. I find it rewarding to have conversations with my mentees that show them that I've been in their shoes and to help them on their path to success." – Meghan Brigham
Family Flashback – 2019 Chi Alpha Epsilon Induction
Chi Alpha Epsilon is an Honor Society that was organized in 1989 to recognize the academic achievements of EOP students. EOP students are eligible if they have two consecutive semesters with a cumulative GPA of 3.0 or above. In the spring of 2019, we inducted 6 talented students into this distinguished society. We also welcomed EOP Counselor Jessica Pruschki as an Honorary Inductee. We are so proud of these students and look forward to all they'll achieve in their future academic and professional careers!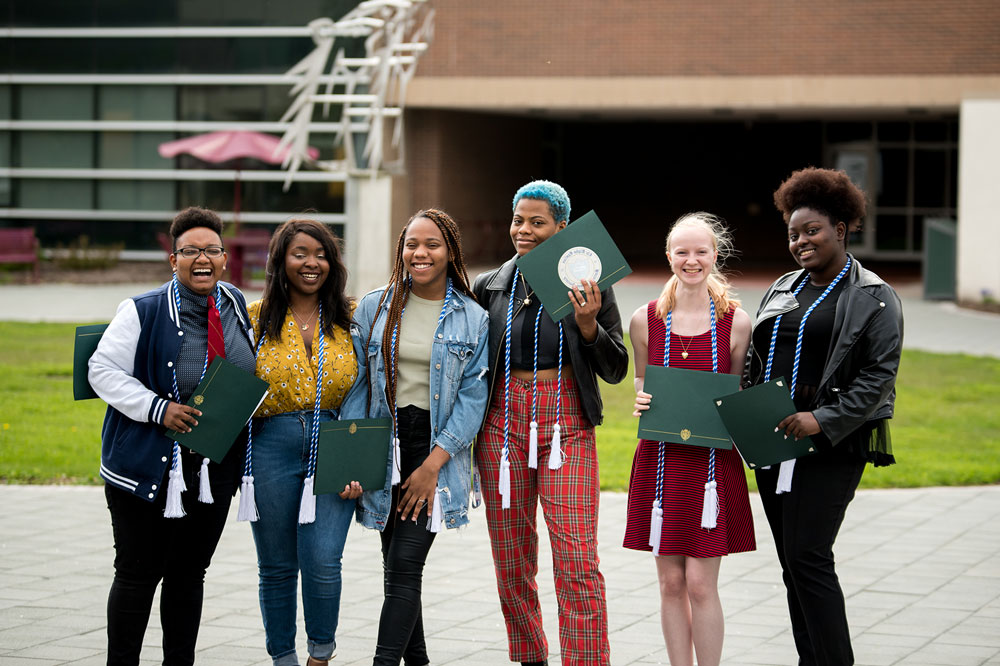 L-R: Rose Suarez, Tileeyah Rogers, Jasmin Moreno, Mesha Johnson, Denice LaCasse, Akua Bruce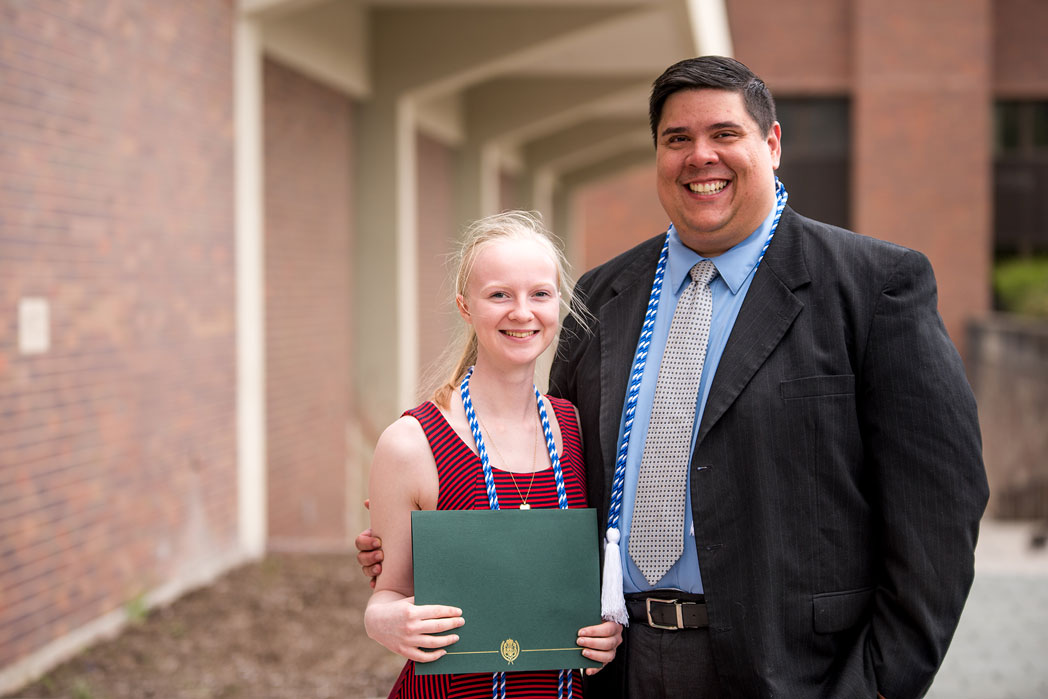 Denice LaCasse, Director Louis A. Reyes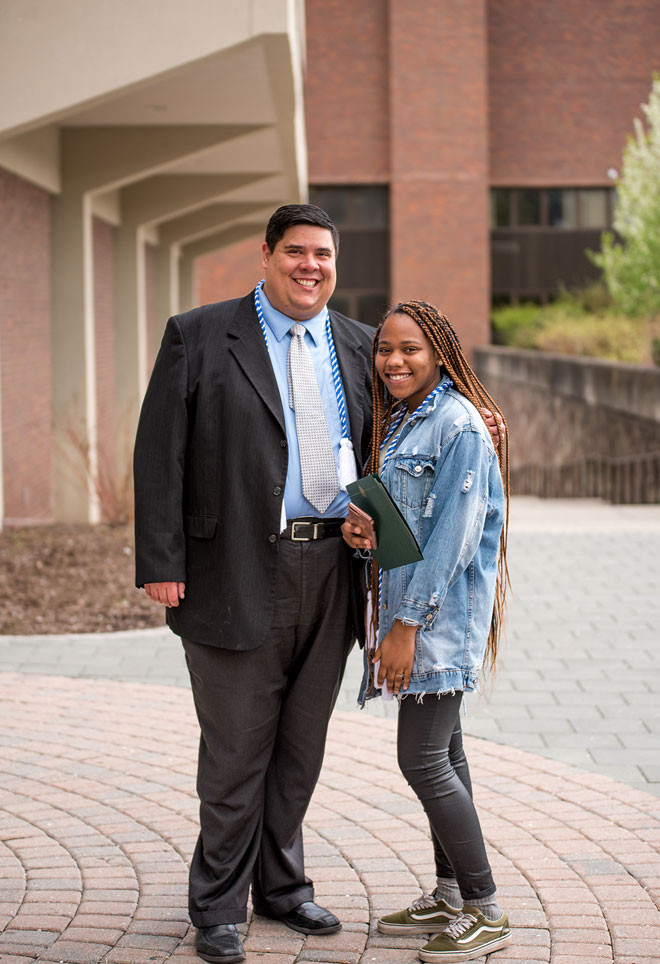 Director Louis A. Reyes, Jasmin Moreno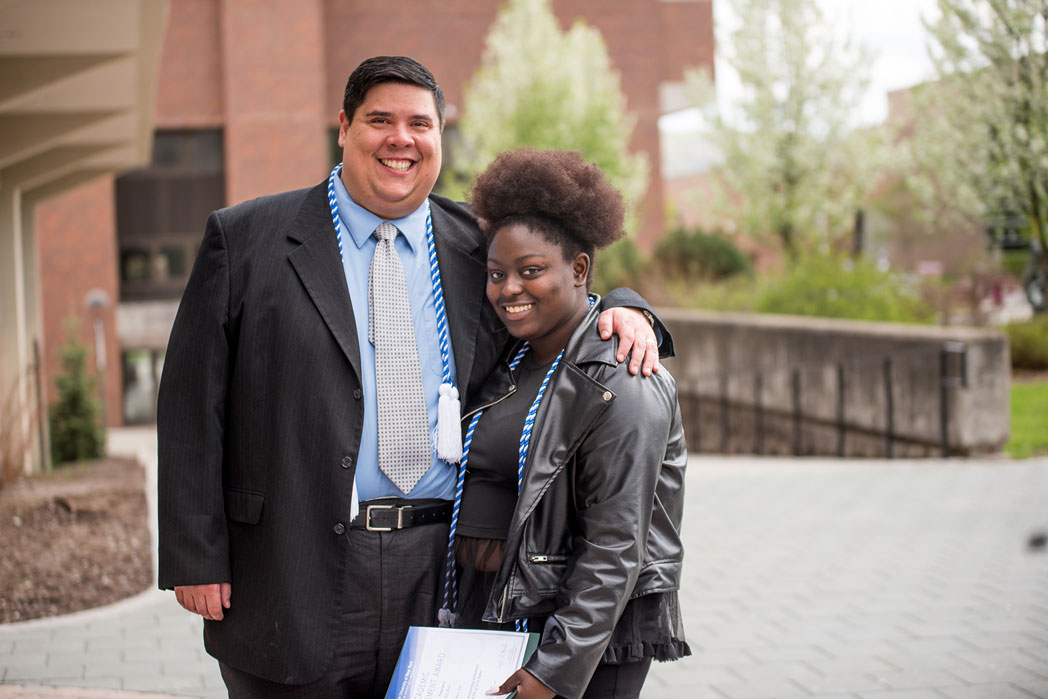 Director Louis A. Reyes, Akua Bruce
2020 Graduation
The Educational Opportunity Program wants to make sure to congratulate our 2020 graduates. We are brokenhearted to be unable to celebrate in person at this time. You are all completing your degree during crazy, uncertain times and we applaud you all for staying focused and making it to the finish line. Never forget that your EOP family will still be here to support you and cheer you on in the future, wherever you go!

Graduates:
Axelle Baril

Kenton Bravo

Ambar Brito

Heike Clarkson

Bryannah Crump

Diana Echols

Antonio Felice

Emmanuel Gonzalez

Nikita Hall

Joy Harden

Jovany Hernandez

Jason Jacobs

Aliyah McLean

Terrell Morris

Dejea Nesbitt

Alicia Pullum-Leitch

Faith Redman

Colson Richards

Jahdei Rodriguez-Reid

Alexandro Sanchez

Racquel Sanchez

Christopher Snyder

Jeffrey Soto

Rose Suarez

Briana Sudmann

Luigi Torres

Darryl Valentine

Aileen Zuniga

Jaileen Zuniga
Meet Our Staff

Jonathan Annan
While this is Jonathan's second year as an EOP Counselor, he is familiar with SUNY Delhi as he is a Delhi graduate and EOP alumni! Jonathan earned his BA in Sports Management from Farmingdale University, and has previous work experience with the Parks & Recreation Department. Jonathan places a high value on spending time with his wife and two sons, and enjoys playing basketball, video games, and watching movies in his spare time.



Jessica Pruschki
This is Jessica's second year as an EOP Counselor. Previously, she worked as a clinician for at-risk children and families, and as a college mental health counselor. Jessica has an MA in Counseling & Community Psychology, and is certified as a Licensed Mental Health Counselor. In her free time, she enjoys cooking, photography, and spending time with her husband, daughter and French Bulldog, Minnie. Jessica is excited to continue working with SUNY Delhi's students!

EOP Contact Information
Louis A. Reyes, Jr.
EOP Director
213 Bush Hall
607-746-4747
reyesla@delhi.edu
Jessica Pruschki
EOP Counselor
214 Bush Hall
607-746-4749
pruschjl@delhi.edu
Jonathan Annan
EOP Counselor
211 Bush Hall
607-746-4746
annanjo@delhi.edu