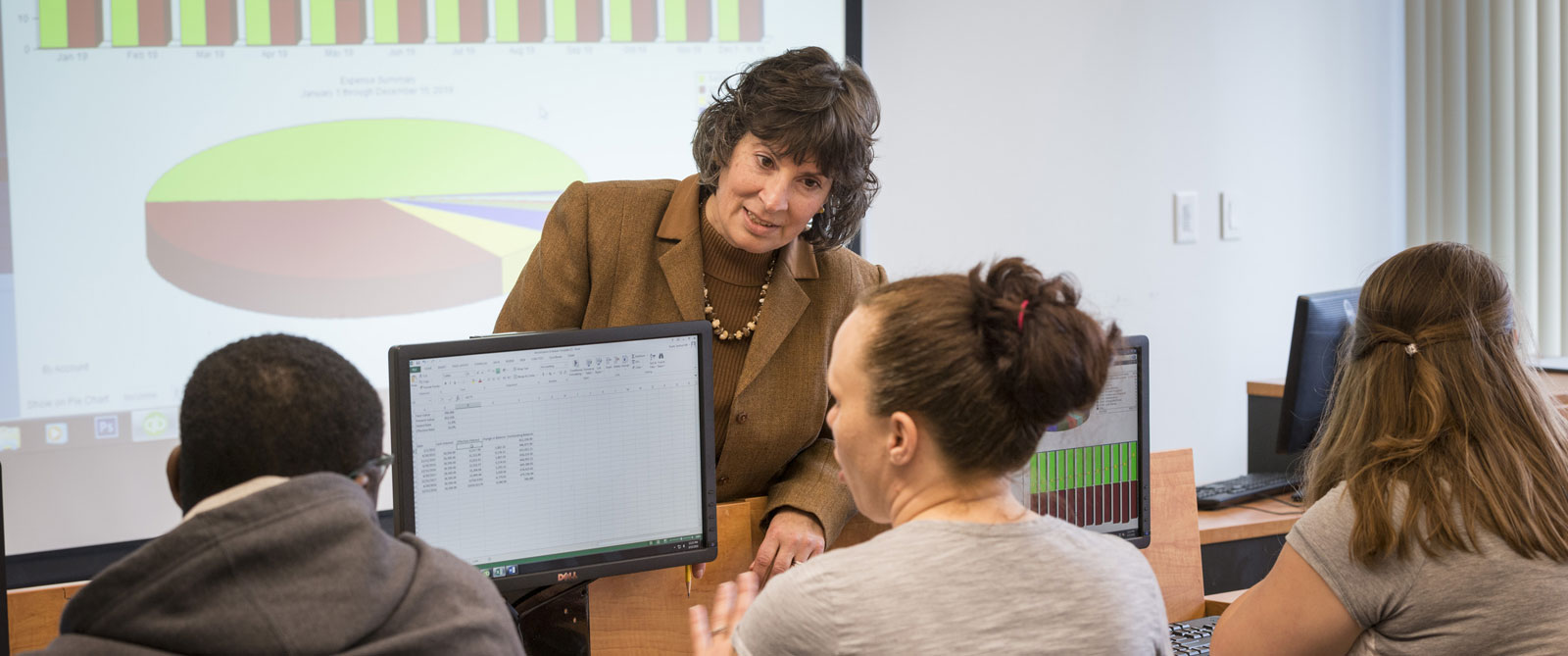 Accounting
Accounting (AAS)
SUNY Delhi's Associate in Applied Science Degree in Accounting gives you the foundation for success in virtually any industry or setting. It prepares you for entry-level jobs in accounting, payroll, accounts receivable or accounts payable. You'll also gain a broad understanding of computer processing, finance, economics, communications, and business law.
Program Highlights
Experienced faculty, including a Certified Public Accountant (CPA) with 20 years of experience in public and private companies.
Community service opportunities preparing income tax returns for low-income individuals through the Volunteer Income Tax Assistance (VITA) program.
Special preference and practical experience for jobs in the college's administrative offices.
Opportunity to complete a three-credit independent study project, like setting up a database or doing bookkeeping for a student club or a local nonprofit.
Career Opportunities
Accounting clerk
Accounts payable clerk
Accounts receivable clerk
Payroll clerk
Opportunities for accounting employment are varied and include positions with private industry and businesses, public accounting services, and governmental agencies.
Popular Bachelor's Degree Opportunities at SUNY Delhi
Recommended Admissions Requirements
First-Year Students - 75 High School GPA with a Regents Diploma or 2.0 Cumulative Transfer GPA
Completed Coursework in Algebra and Geometry
Curriculum Code

SUNY Curriculum Code: 0630