Accounting
Four-Year Bachelor of Business Administration (BBA) Degree
Be the brains behind the numbers!
Our innovative accounting major is the only SUNY institute to blend accounting and computer technology in the same program for a competitive edge in the job market! With this highly desirable skill set, you'll be prepared to work in a wide range of lucrative professional positions in accounting, finance, or budget offices, or in information security and computer networking organizations or departments.
If you love math and computers, this program is a great match for you! You'll learn accounting, economics, and finance principles, gain computer skills, and become knowledgeable in managing spreadsheets, tracking data, and several software applications.
The Delhi Difference
Small class sizes and supportive faculty create a comfortable learning environment to help you be

successful in understanding the complexities of accounting.
Your dedicated instructors are all experts with years of experience in public and private companies.
Our modern classrooms have the latest educational technology to prepare you for today's industry.
Our program offers a unique trifecta of accounting, project management, and information technology. Being proficient in all these areas is a tremendous asset in the workforce.
Develop specialized skills through internships and independent study courses designed for your area of interest.
Prepare to earn the Certified Information Systems Auditor (CISA) certification, the Project Management Professional (PMP) designation, or pursue a one-year graduate program in order to sit for the Certified Public Accountant (CPA) exam.
Gain valuable real-life experience through the Volunteer Income Tax Assistance (VITA) program, allowing you to gain work experience preparing taxes and working with clients.
Get involved in the Bronco Investment Club offering numerous opportunities to increase your financial knowledge and help you learn to build wealth through wise investments in equities, real estate, and more.
Take advantage of on-campus accounting employment opportunities to build your resume and gain work experience in a professional setting.
Our partnership with Clarkson University allows you to enroll in the 4+1 Master of Business Administration (MBA) program to earn an MBA in just one year, after graduating from SUNY Delhi.
Network with our successful alumni which can lead to internships and job offers.
Graduate into a lucrative career! According to the U.S. Bureau of Labor Statistics, median earnings within this field have a potential of over $93,000 per year, with much faster-than-average job growth.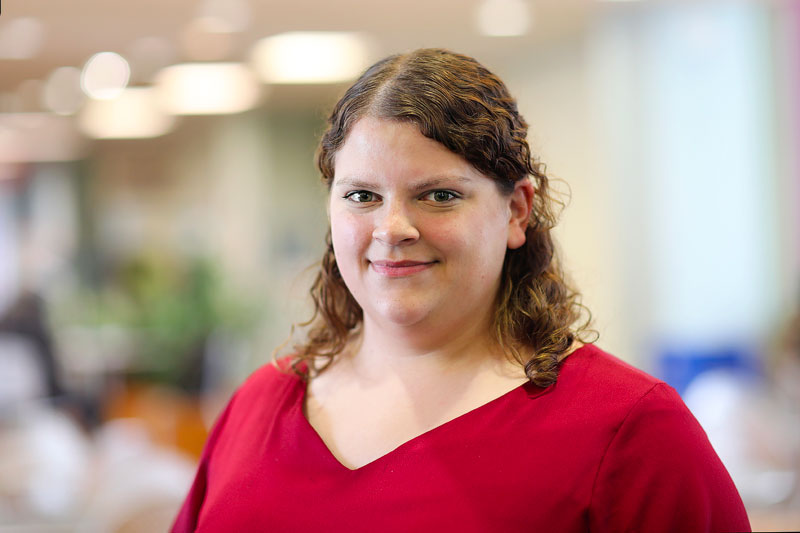 Accounting Major Lands a Dream Internship
Employers are specifically looking for graduates who understand both accounting and technology. In another college, you'd have to double major, but here both areas are built into the program. That's a huge advantage. Because SUNY Delhi is a smaller school, I'm getting the personal relationships and career connections that you would expect from a private college.

Dylan Cumpston '20, Delhi, NY
What Can You Do With This Degree?
Information systems auditor

Accountant

External/internal auditor

Software implementation project manager

Internal/compliance auditor

Business analyst

Tax preparer

Payroll manager

Some students pursue CPA certification after graduation
Alumni Highlights
Christnell Williams

'

18, Junior Auditor at Buffalo Public Schools, Buffalo, NY

Samantha St. Denis

'

17, Staff Accountant at Peachin Group LLC, Oneonta, NY

Joshua Fitch

'

14, Internal Auditor, SUNY Delhi, Delhi, NY