Healthcare Management
Four-Year Bachelor of Business Administration (BBA) Degree
Be the liaison between administrative and patient care
Healthcare management is a rapidly growing field in need of qualified professionals with accounting, communications, policy making, computer software, and project management skills. Our cutting-edge program is designed to meet that need, preparing you for a fulfilling career in the administrative and management offices at hospitals, private clinics, community health organizations, and assisted living facilities.
If you would like to make a positive impact in your community by working in healthcare, but don't want to work directly with patients, this program is the perfect fit! Healthcare managers bridge the gap between administrative and patient care objectives. Besides healthcare topics such as epidemiology, anatomy, and physiology, you'll learn how to develop and manage budgets, study healthcare law and regulations, ethics, and strategic planning.
The Delhi Difference
Our program has been specifically developed to answer the need for positions in healthcare management and reflects the latest industry standards and practices. According to the U.S. Bureau of Labor Statistics, the job outlook for positions in healthcare management is outstanding, with projected growth 10 times faster than the national average through 2029. The average annual salary is above $100,000.
Our coursework combines hands-on nursing and healthcare instruction with business and technology education for the versatile skill set employers are looking for.
Our degree is an opportunity for nursing students to have a career in healthcare beyond direct patient care, and for business students to go into healthcare management.
You'll learn from highly credentialed faculty in state-of-the-art classrooms with the latest software and computer technologies used in today's industry.
You'll have a well-rounded education with a curriculum that incorporates business, law, psychology, project management, policy, computer science, as well as biology and healthcare courses, preparing you to understand and work well with practitioners, doctors, and nurses.
To meet the needs of working students, you can complete your degree in either a traditional classroom setting or in an online/on-campus hybrid format.
Healthcare management is perfect for me because I'm good at business but also passionate about healthcare. You need someone to run the hospital as much as you need the doctors and nurses to render patient care. It's an emerging field that continues to grow. SUNY Delhi's bachelor's program is really in the forefront of this trend. The healthcare industry is constantly evolving, and this degree is very open to build on, which gives me a lot of options for the future.

Maggie Kuebler '21
What Can You Do With This Degree?
Health services manager

Healthcare manager

Clinic manager

Medical records supervisor

Practice administrator

Health information manager

Dental office supervisor

Nursing home administrator

Accounts administrator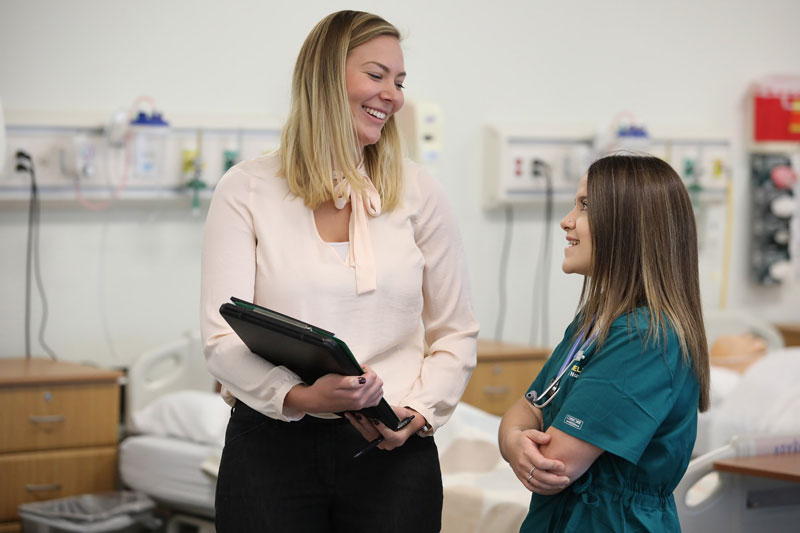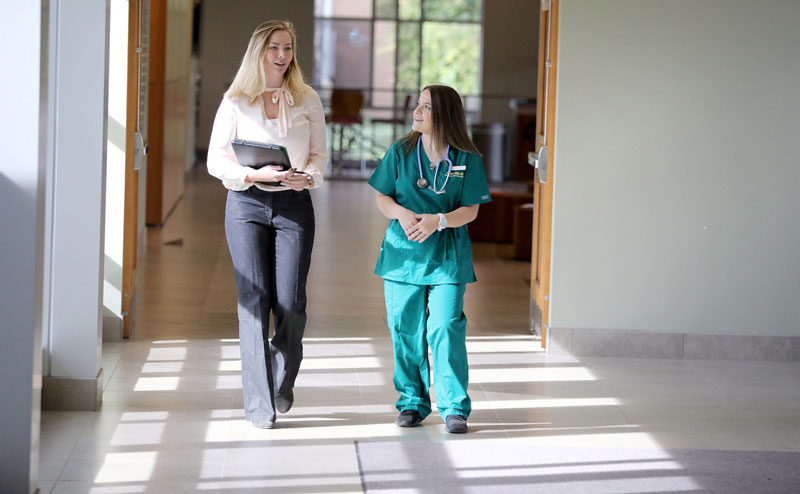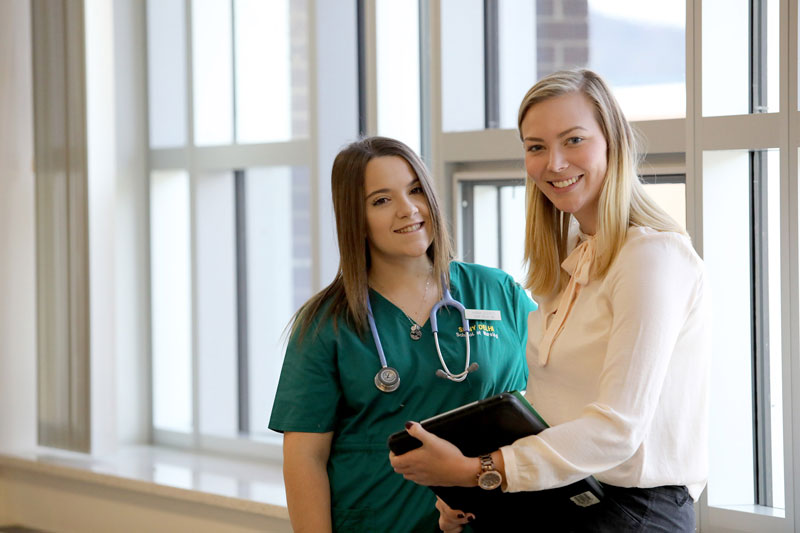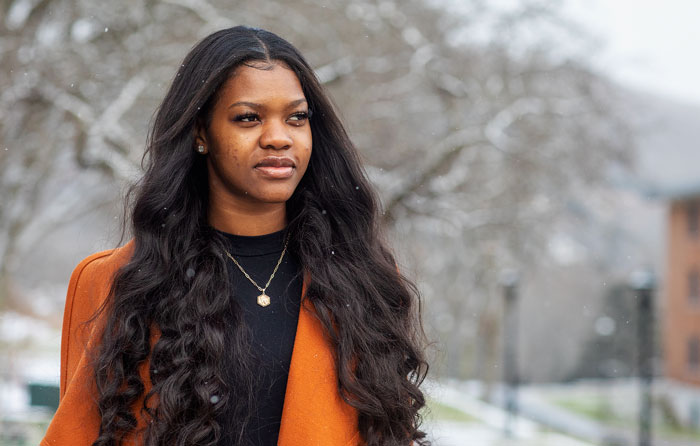 Student Spotlight: Witchney Clersainville '22
Witchney Clersainville found the perfect major in Healthcare Management: a versatile curriculum that allows her many, many career options while focusing on what matters to her most – helping others.
Read More about Witchney Clersainville