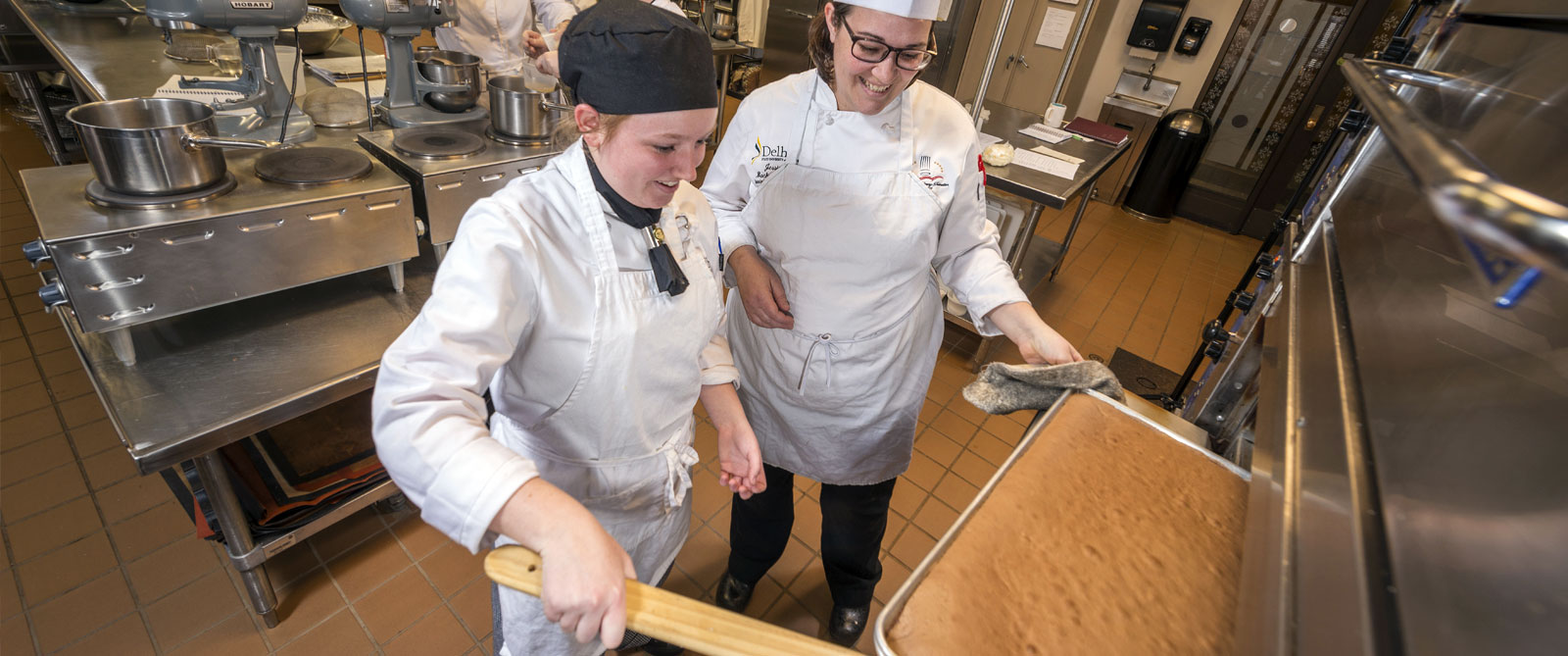 Culinary Arts
Culinary Arts (AAS)
SUNY Delhi's Culinary Arts program has gained national and international honors. The Associate in Applied Science in Culinary Arts degree program offers a rich array of classes to give you a firm foundation to launch a culinary career. You'll learn by doing in our state-of-the-art kitchens, baking lab, and Bluestone Pub & Restaurant, our newest lab, located at the College Golf Course. Culinary and Hospitality students run the restaurant several days a week with service open to the general public. If you want to be a chef, you want to be at SUNY Delhi.
Program Highlights
Hands-on Experience. Host banquets, run a restaurant, and spend a summer interning at the side of a professional.
Baking Advisory. SUNY Delhi offers one of the few baking options in the country for associate degree students.
Award-Winning Faculty. All of our faculty are professional chef-instructors who have worked as restaurant chefs, executive chefs, personal chefs and restaurant owners.
Accredited by the American Culinary Federation.
Winning team. In the last eight years, our students have won more than 500 individual and team medals, including multiple ACF national titles.
Career Opportunities
Day Chef
Entry-level Kitchen Manager
Garde Manger
Line Cook
Night Chef
Pastry Chef
Internships
The program includes a full-summer internship in which you'll spend 480 hours assisting a chef at an American Culinary Federation-certified restaurant.
SUNY Delhi students in all hospitality programs have the opportunity to participate in the Walt Disney College Program, working at the Walt Disney World Resort in Orlando, Florida, for six months while earning college credit. Courses include Communications, Leadership, Hospitality Management, Human Resource Management, Disney Marketing U, and Disney Experiential Learning.
Facilities
State-of-the-art culinary facilities include:
A la carte kitchen for restaurant dining
Specialized kitchen for banquet preparation
Beverage lab with full bar
Full-scale butcher shop
Ice-carving lab
Popular Bachelor's Degree Opportunities at SUNY Delhi
Recommended Admissions Requirements
75 High School GPA with a Regents Diploma or 2.0 Cumulative Transfer GPA
Completed Coursework in Algebra and Geometry
Curriculum
SUNY Curriculum Code: 0578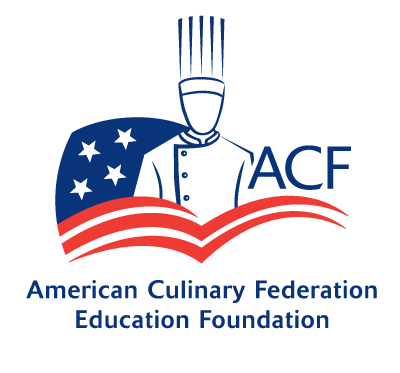 Program Links

Julio Chavez 2018 National Student Chef of the Year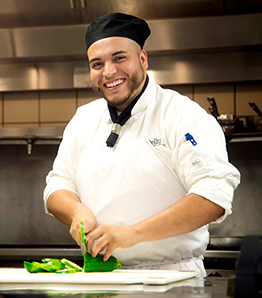 Julio has been crowned the "2018 National Student Chef of the Year" by the American Culinary Foundation ACF Chefs in New Orleans where he has been competing against contenders from around the country!

Study Abroad in Italy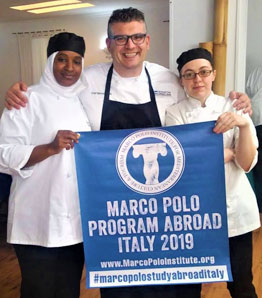 Read a travel journal recapping two students' trip to Italy with Marco Polo Program Abroad during summer 2019.


Students Showcase Talents During Competitions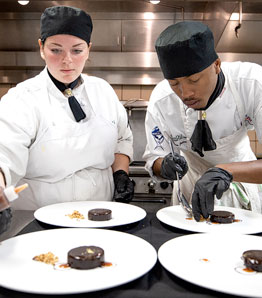 SUNY Delhi's Hot Foods team took first place at the 2018 Copa Culinaria international cooking competition in held in Santiago, Chile.