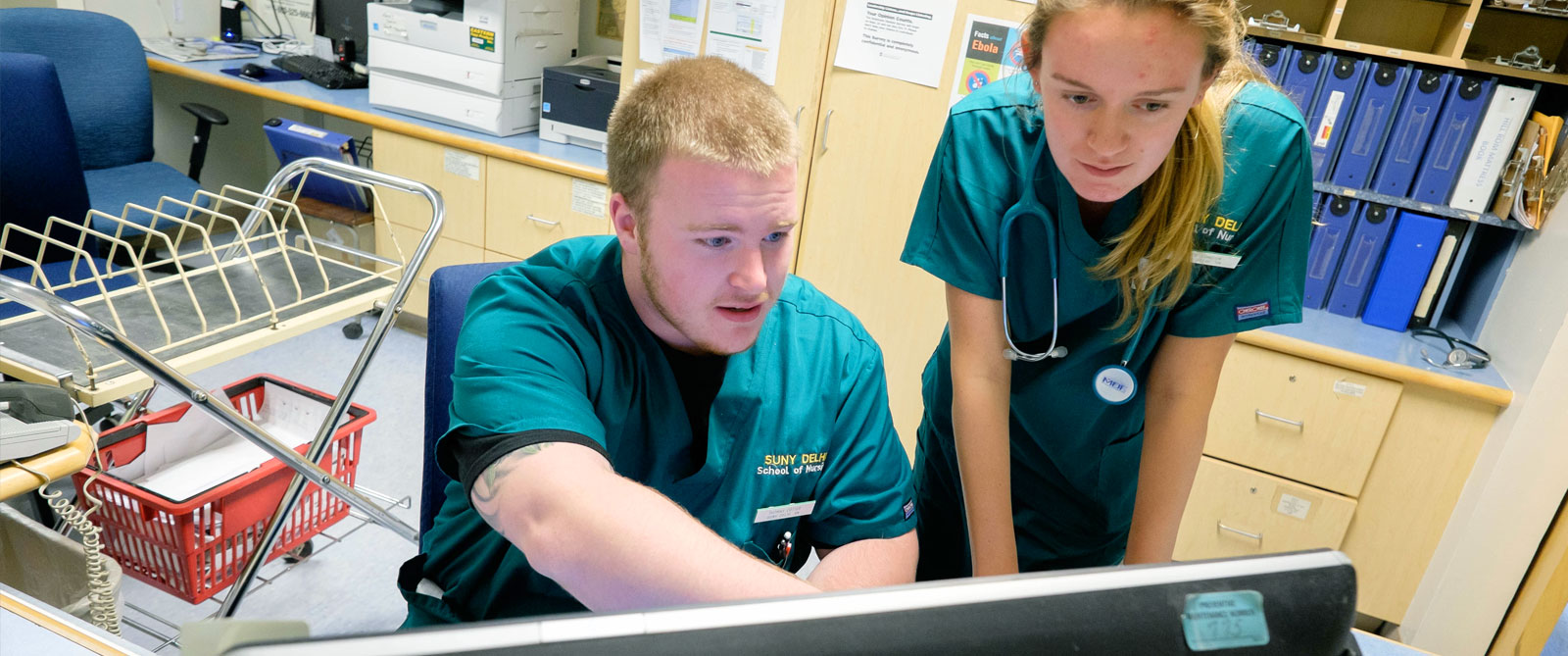 RN to BSN
RN to BSN Admission Requirements
Requirements for Admission into the RN to BSN Program
Graduation from an accredited associate degree program
Cumulative GPA of 2.8 or above
A minimum of 60 semester hours from an associate degree nursing program with nursing coursework grades of "C+" or better
Required courses:

Anatomy & Physiology I & II
Microbiology
English
Psychology

A minimum of 60 semester hours from an associate degree nursing program with nursing coursework grades of "C+" or better
Liberal arts and science courses with grades of "C" or better


* Proof of your RN license is required within six months of acceptance. Failure to provide proof can result in a hold being placed on future registration.
Practicum Site and Preceptor
Please refer to our RN to BSN Practicum website and review your responsibilities in locating a Practicum site and Preceptor.
Transferring Credits?
Learn how your ADN credits will transfer into our program.
SUNY Delhi's School of Nursing uses Castle Branch to manage practicum requirements of the program (health, background check, CPR, immunizations, etc.). All students accepted into SUNY Delhi's RN to BSN program will be required to create a profile and complete a background check at the time of acceptance.
Cost
Document Manager one-time fee of: $35

Castle Branch Check: $65

Based on site requirements, some students may require a 10 panel drug screen at an additional cost of $40

If you already have a recent Certified background check and drug screening, you can upload those under your documents manager