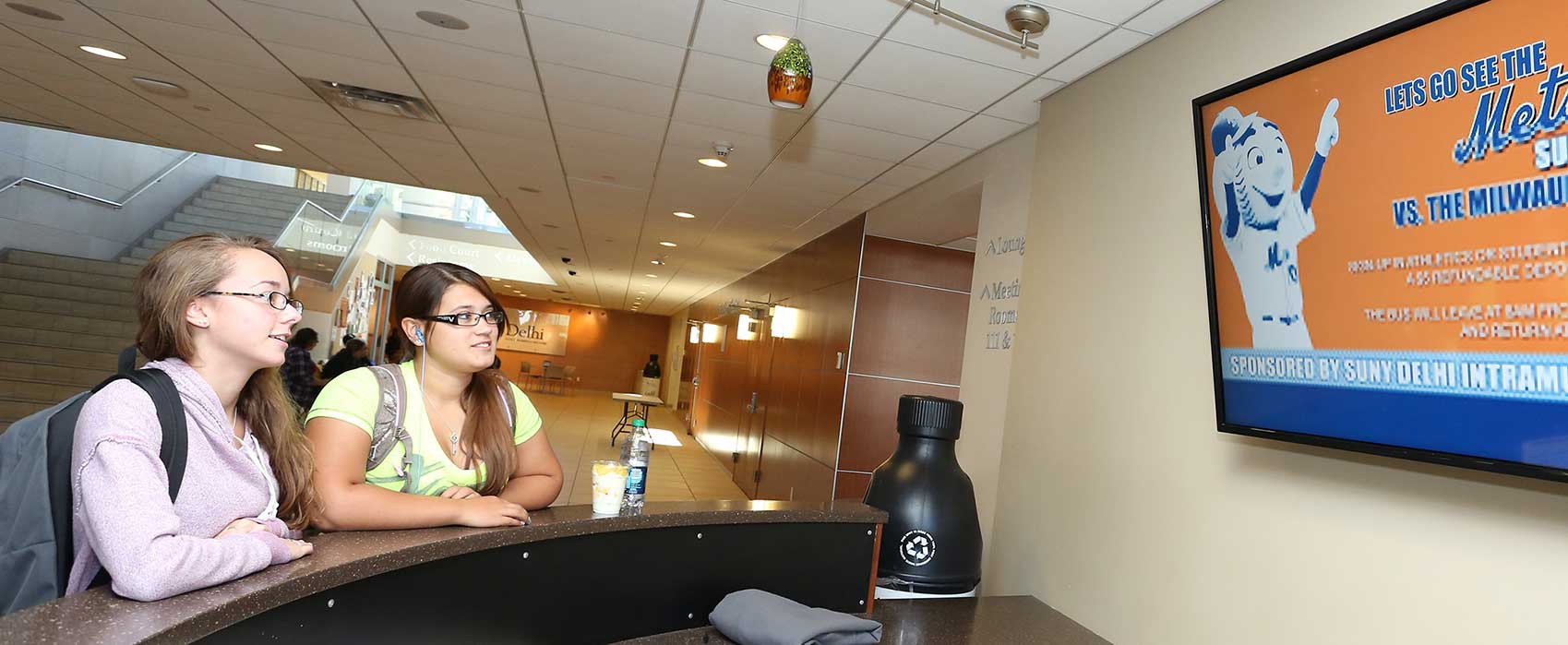 Farrell Student and Community Center
Farrell Student and Community Center
In Farrell Student and Community Center, you will find the following offices and services:
Student Activities, Room 222
CADI Administrative Offices, Room 230
Barnes and Noble Bookstore, Room 237
Student Senate, Room 128
Greek Council, Room B34
Student Programming Board, Room 034

The Okun Theatre, home to comedians, weekend movies, and more, Room 121

Plus a student exercise and dance studio, Farrell Commons, TV lounges, Treat Street, and more
The Farrell Center Team is on staff starting at 11 a.m. until the building closes. They manage tabling, meeting spaces, and help assist with The Okun Theatre. For assistance in Farrell, call them at 607-746-4847.
Farrell Center Posting Policy
View the Student Activities Policy Regarding Use of the Digital Sign Boards in Farrell Student and Community Center.
All postings from clubs/organizations must be approved by The Center for Student Leadership and Engagement before posting anywhere on campus.
All postings in Farrell Center are to be hung by Farrell Team Members only.
Flyers for events must have date, time and location clearly visible.
A maximum of four flyers for the same purpose will be hung in Farrell Center.
Third party marketing is not permitted (apartments for rent, businesses off campus, job postings, etc.).
Postings will be hung for a maximum of two weeks unless otherwise permitted.
No postings over 11"x17" are permitted.


Student clubs/organizations are to submit all postings to The Office of Student Activities for posting approval. Flyers that are denied will be returned to club mailboxes. CSLE reserves the right to deny postings for any reason.