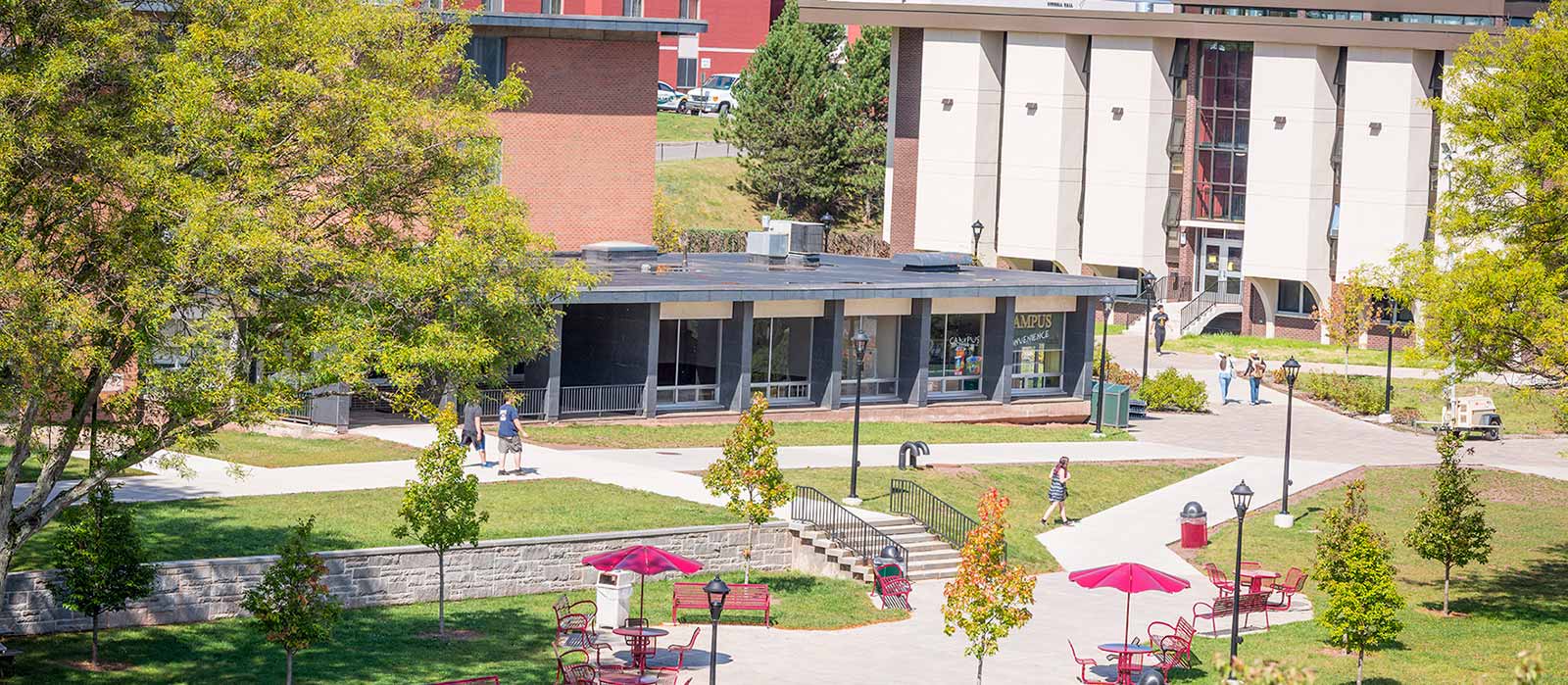 Gerry Hall
Gerry Hall
Gerry Hall
Gerry Hall was the first residence hall built at SUNY Delhi. The building is named after Angelica L. Gerry of Lake Delaware, New York, who showed great generosity to SUNY Delhi for many years. Gerry is pronounced with a hard "g" sound, not a "j" sound. It houses about 200 students in an L-shaped structure. Student rooms are located along both sides of the long corridor hallways. Each floor has a large common bathroom and shower facilities. Laundry facilities are located in the basement.
Main Lobby Entrance
The main lounge and offices for Resident Assistants and the Residence Hall Director are located off the main lobby. Resident Assistants are in their office in the evenings Sunday to Thursday, 8 p.m. to midnight and Friday and Saturday 9 p.m. to 2 a.m. The Resident Director has office hours during the day on weekdays.
Main Lounge
The Gerry Hall main lounge has a pool table, ping-pong table and a big screen tv for all students to use.