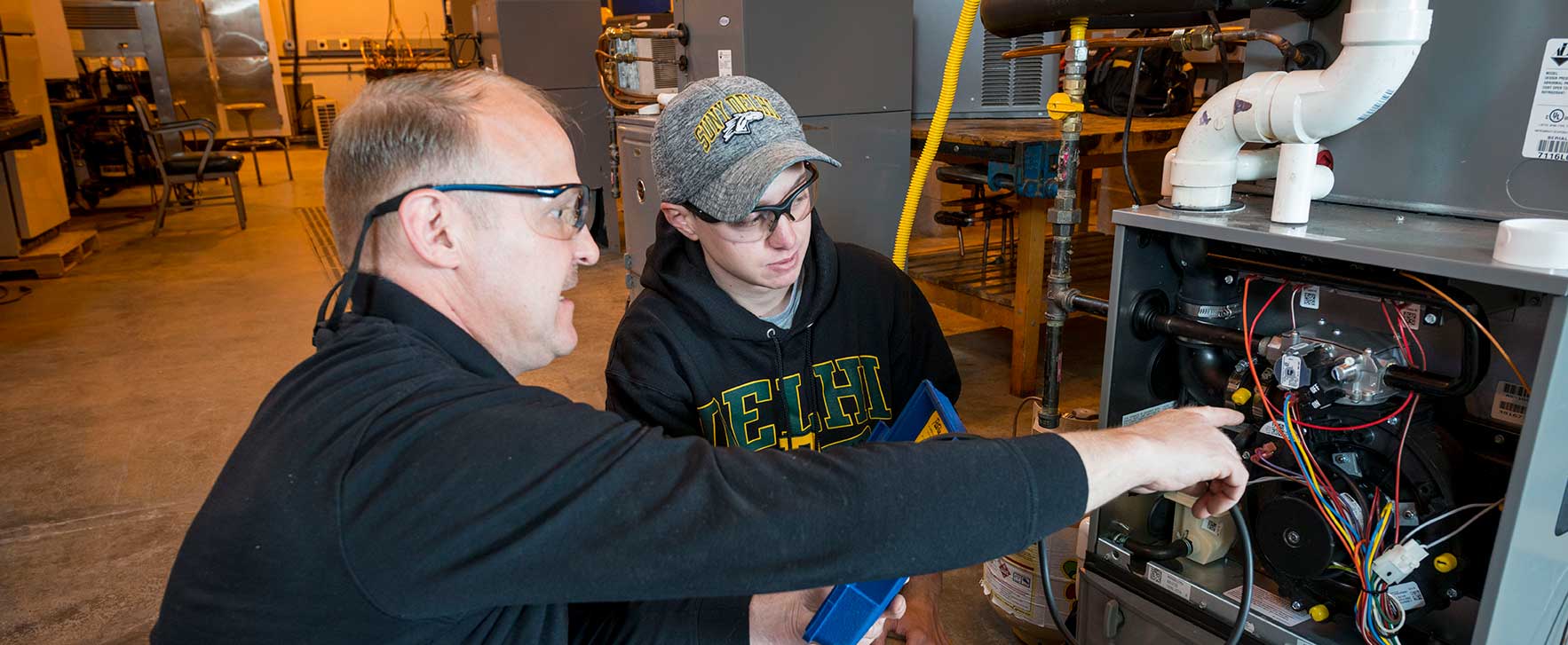 Electrical Construction and Refrigeration
Electrical Construction and Refrigeration (AOS)
SUNY Delhi's Electrical Construction and Refrigeration program prepares you for a wide variety of careers in the skilled trades with valuable skills in refrigeration, air conditioning, and electrical maintenance and installation in both residential and commercial settings.
The first year of this program focuses on electrical maintenance, layout, and installation in residential and commercial construction. You will develop skills in the electrical trade as well as learning to coordinate electrical installations with other trades and becoming familiar with blueprints, specifications, and code requirements.
The second year of the program covers air conditioning and refrigeration systems. Students must be able to maintain, diagnose, and correct problems throughout the systems. You can specialize in either installation or maintenance and repair of heating work, air conditioning, or refrigeration.
Recommended Admissions Requirements
73 High School GPA with a Regents Diploma or 2.0 Cumulative Transfer GPA
Completed Coursework in Algebra; Geometry and Algebra 2/Trigonometry Recommended
Curriculum
SUNY Curriculum Code: 1153