Nursing: Pre-Licensure Program
Two-Year Associate in Applied Science (AAS) Degree
Start your nursing education in one of New York State's premier programs!
Join a tradition of excellence in nursing education! We've been educating nurses for 80 years and built a reputation as a leader in the field. Our nursing pre-licensure program will prepare you to become a Registered Nurse (RN) in just two years! With our direct, holistic approach to nursing, you'll learn the skills to meet demands in today's healthcare industry. Valuable hands-on learning experiences will prepare you to work in different healthcare settings. After graduating, you're ready to join the workforce as an RN, or pursue a bachelor's degree in our RN-to-BSN online program.
If you want to help others using the highest standards of care, a nursing career is a great fit for you! You'll study human anatomy and physiology and mental health nursing, and learn to make decisions with the physical, psychological, spiritual, and emotional needs of your patients in mind. You'll engage in plenty of hands-on experiences in our learning labs, as well as through clinical rotations in hospitals, clinics, and other healthcare settings.
The Delhi Difference
Our nursing program has the prestigious designation of Center of Excellence in Nursing Education by the National League for Nursing (NLN) – the only SUNY college currently on the list.
We are fully accredited by the Accreditation Commission for Education in Nursing (ACEN).
Our faculty have the highest credentials in the field.
Learn in our spacious facilities with state-of-the-art simulators and the latest technologies in patient care.
Our small class and lab sizes allow you to build strong relationships with your peers and professors.

After completing the course of study, you will be qualified to take a national licensing exam (NCLEX) necessary for becoming a registered nurse.

Enjoy ample job opportunities! The job outlook for RNs is expected to grow 15%, much faster than all other occupations through 2029, with a median annual salary of $70,000, according to the U.S. Bureau of Labor Statistics.
Students enrolled in the RN program may be eligible for a scholarship through the Rural Healthcare Initiative.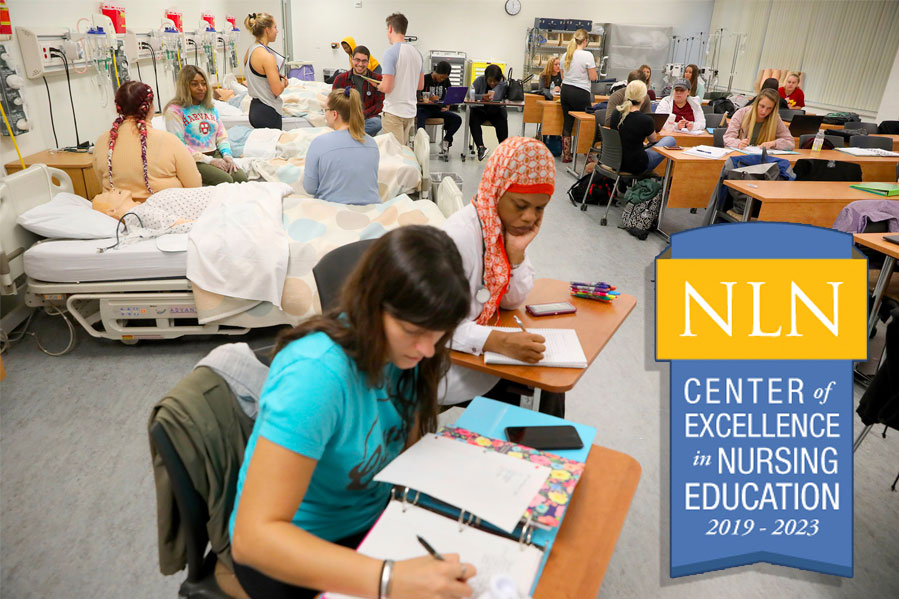 School of Nursing Honored Nationally as a Center of Excellence
What Can You Do With This Degree?
After passing the NCLEX exam, you may immediately begin to work as an RN at a hospital or other health care facility. Most graduates pursue our self-paced online RN-to-BSN bachelor's degree while working.
Alumni Highlights
Carolyn Cole '09 – Nurse, Catskill Area Hospice & Palliative Care, Delhi, NY
Application plans and deadlines
Admission into the program is only offered for the fall semester. The preferred deadline for all application materials is February 1. Applicants are ranked according to high school grades and TEAS exam score.
Learn more about admission to the nursing program
Program Outcomes

Expected Level of Achievement
Student Achievement Outcome Data
Graduates will meet or exceed the national and state pass rate on the NCLEX-RN licensing examination.
2020 pass rate: 86%, NYS 86.2%, national 85.9%
90% of graduates will express
satisfaction with the nursing program.
2020: 100% of graduates indicate they have met program student learning outcomes
Graduation rate will meet or exceed 50%.
2020 graduation rate: 42%
Retention rate will meet or exceed 50%.
2019-2020 retention rate 54%
90% of graduates will be employed as a registered nurse within six months of graduation or will be enrolled in a graduate program.
2019 graduates: 90% of graduates are employed
---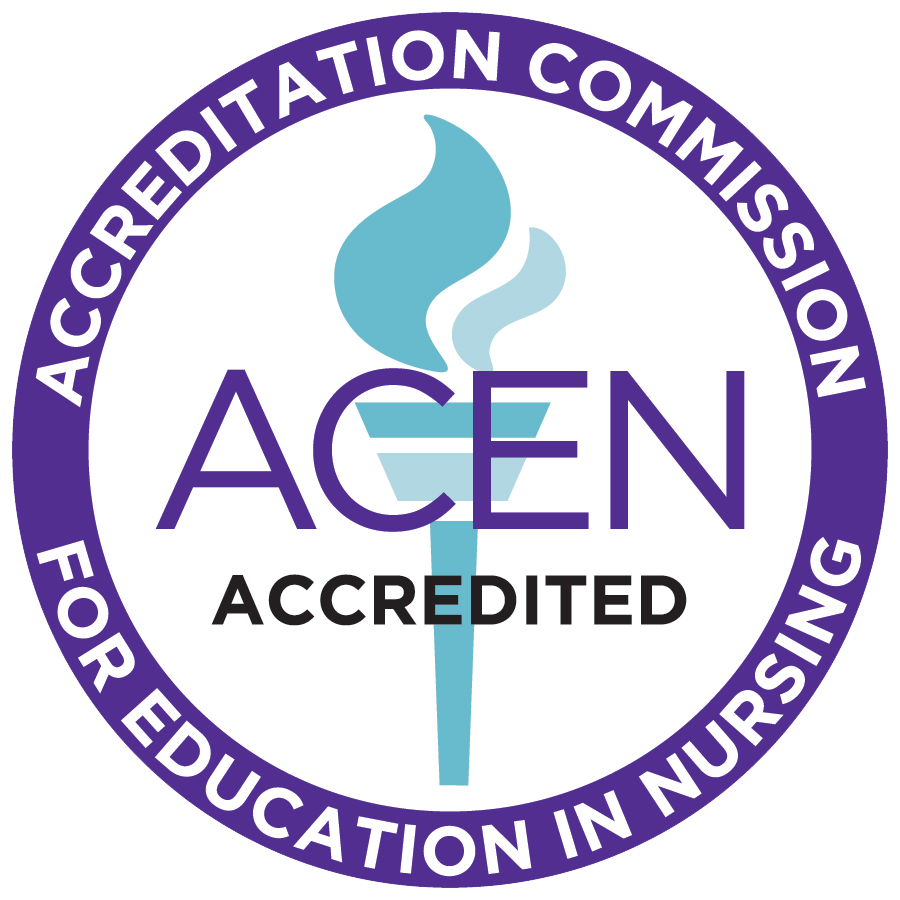 The Associate Degree nursing program at SUNY Delhi located in Delhi, NY is accredited by the: Accreditation Commission for Education in Nursing (ACEN) 3390 Peachtree Road NE, Suite 1400 Atlanta, GA 30326 P: 404-975-5000 The most recent accreditation decision made by the ACEN Board of Commissioners for the Associate Degree nursing program is continuing accreditation.