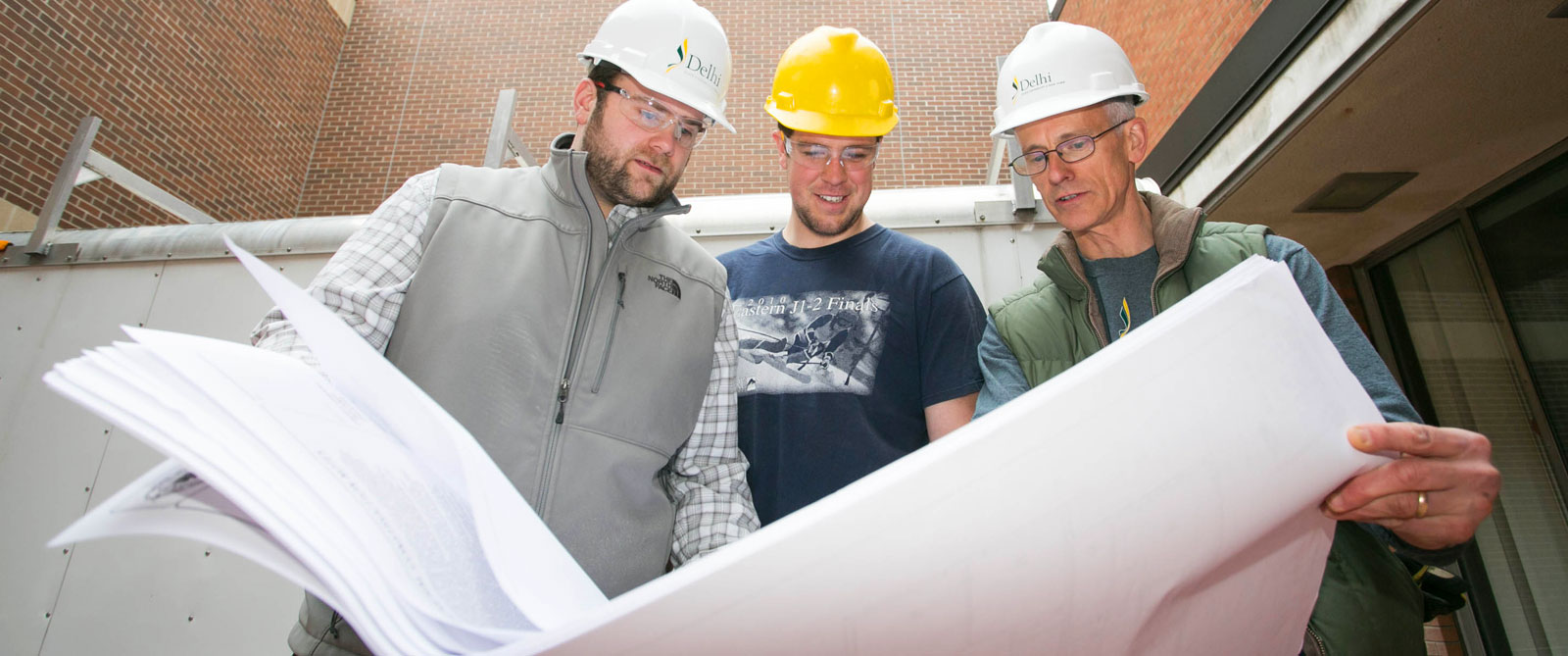 Facilities Management
Facilities Management (BT)
The Bachelor of Technology (BT) degree in Facilities Management prepares students to manage the buildings and the systems of large complexes such as hospitals, commercial buildings, residential or retail centers, and educational facilities. Each student's educational experience includes participation in an extensive work internship at a remote location. This internship will deepen understanding of a facility manager's role by experiencing the job firsthand.
The Facilities Management program also incorporates sustainable practices, organizational behavior, supervisory abilities, project management, analyzing, and problem solving. Graduates will be fluent in their capacity to plan, design, oversee, and communicate with others in this industry. This evolving profession is demanding in the varied knowledge it entails, and requires today's managers to embrace the complete life-cycle of facilities. By integrating classroom studies with hands-on laboratory activities and an internship, students will complete this program well prepared for the diverse opportunities available in this field.
Program Highlights
Unique undergraduate program, particularly in its emphasis on applied learning
Intensive internship (full semester plus summer) provides real life experience
Hands-on laboratory classes complement traditional classes
Close connections with SUNY Delhi's construction and architecture programs, providing a wealth of connections with a wide array of students and faculty outside the major
Talented, experienced, and dedicated faculty
Strong industry connections
Career Opportunities
As facilities managers in a wide array of establishments:
Hospitals and various care facilities
Educational institutions
Retail establishments such as malls
Residential and commercial complexes
Commercial establishments
Recommended Admissions Requirements
First-Year Students:
First-Year Students - 75 High School GPA with a Regents Diploma; SAT scores with a combined reading/writing and math score of 980 or a composite ACT score of 19
Completed Coursework in Algebra, Geometry; Algebra 2/Trigonometry Recommended


Transfer Students:
2.0 Cumulative Transfer GPA

Please note:
These are minimum requirements for admission consideration and do not guarantee admission to SUNY Delhi.
Curriculum

SUNY Curriculum Code: 2704