Presidential Scholarship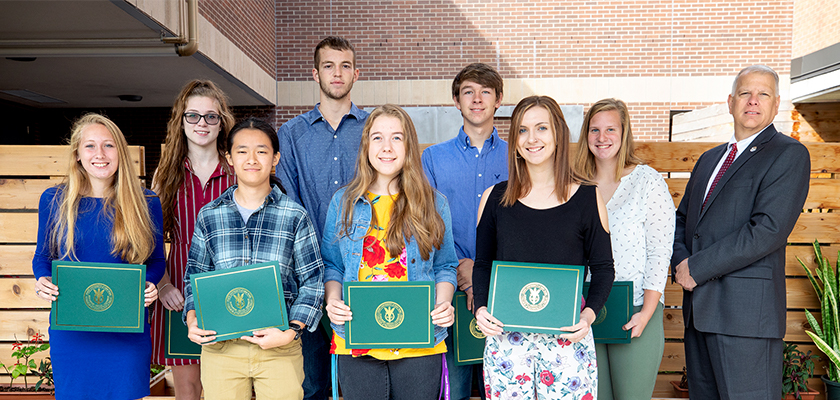 Each academic year, the prestigious Presidential Scholars Program invites local area high school students who have been academically accepted to SUNY Delhi with a 90 or above GPA to apply for the Presidential Scholarship. This unique full-tuition scholarship (less TAP), including mandatory fees, is provided to students who maintain a 3.3 GPA while pursuing their studies at SUNY Delhi. This scholarship is awarded for four or eight consecutive semesters, depending upon the student's degree program.
Students who will graduate from local area high schools within the following counties are eligible to apply: Broome, Chenango, Delaware, Greene, Otsego, Schoharie, Sullivan, and Ulster.
The deadline to apply for the Presidential Scholarship is January 1, 2021.
Finalists will be required to participate in an on-campus or online interview. Students will be notified by February 1, 2021.
*If selected for the Presidential Scholarship, students are not eligible for the Merit Scholarship.
Scholarship Requirements
In order to apply for a Presidential Scholarship, a student must:
Complete the Presidential Scholarship Application Form.
Maintain a minimum high school average of 90 or above.
File a FAFSA by January 1, 2021.