SUNY Delhi Celebrates Earth Day with Community Service
More than one hundred SUNY Delhi students spent a rainy Saturday taking part in community service.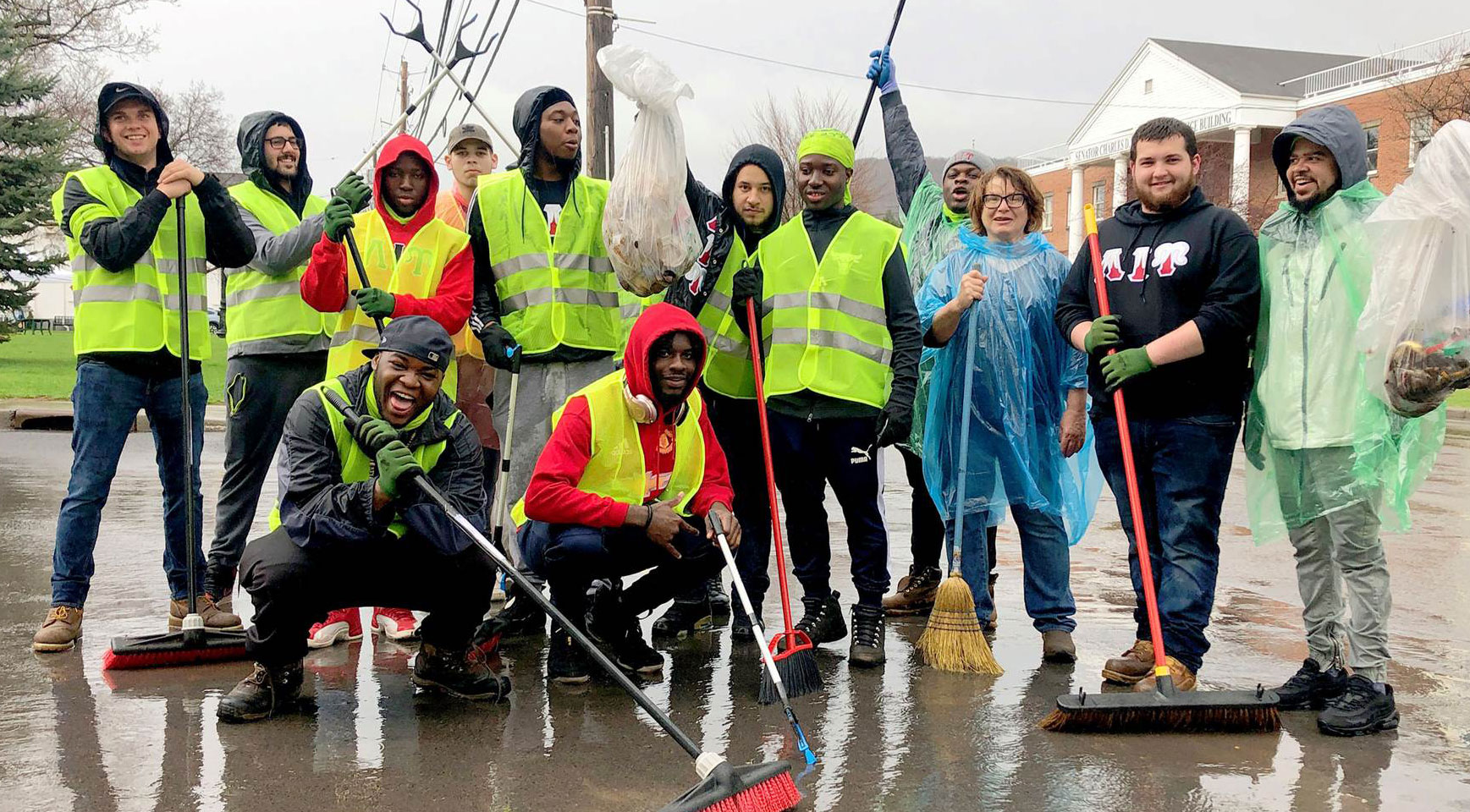 (04/22/2019) — More than one hundred SUNY Delhi students spent a rainy Saturday taking part in the college's annual Community Service Day this weekend, tackling a number of projects around the greater Delhi area to help the community prepare for summer. Working together with faculty, staff, and local residents, the student volunteers participated in activities such as raking, cleaning up hiking trails, roadsides, and other public areas, washing windows, and organizing a food drive.
This year's Community Service Day coincided with Earth Day, a global event to shine a light on ecological awareness. Going forward, the college plans to keep the annual service day around Earth Day in the spring and emphasize sustainability and environmental issues.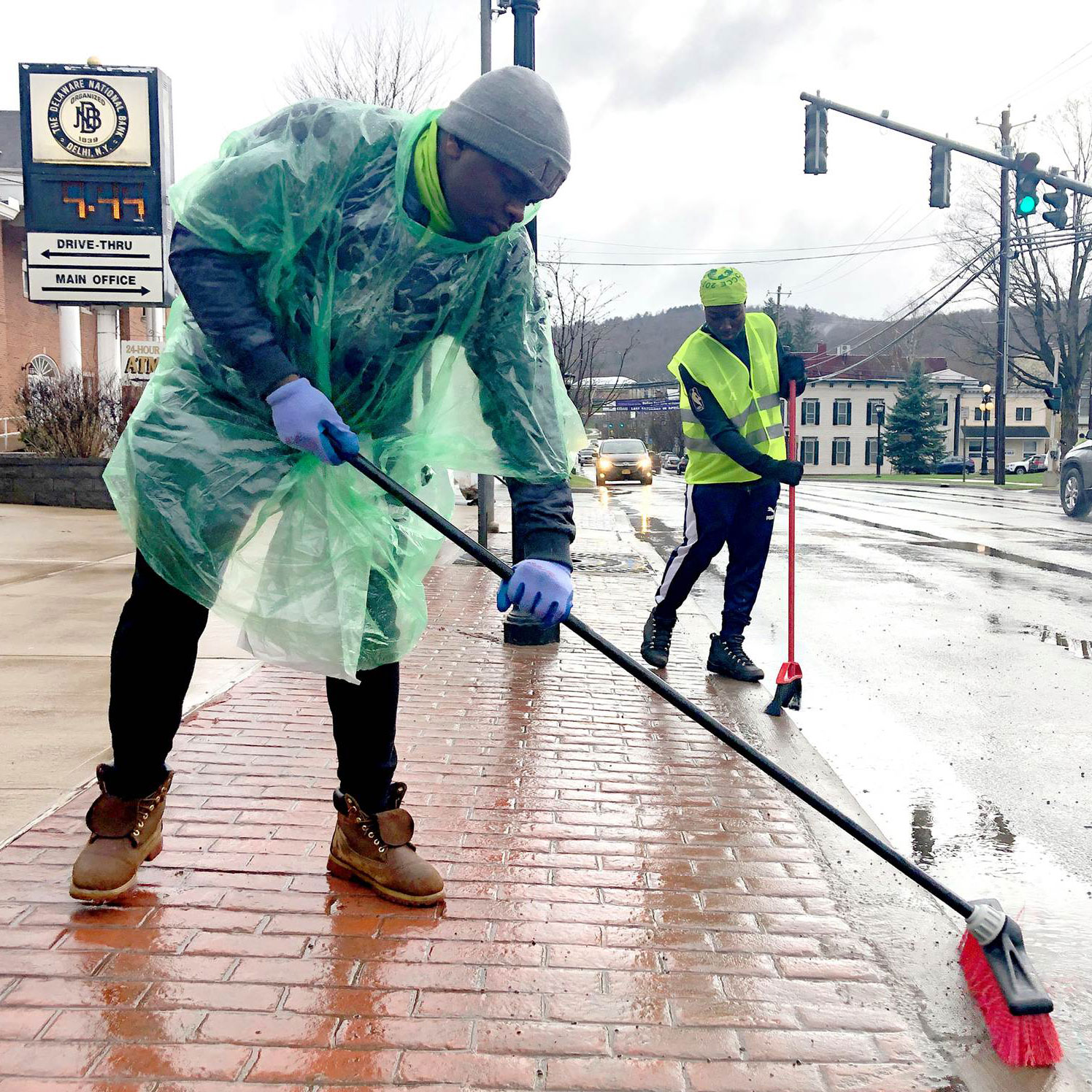 "Spring is a great season to bring everyone together and work outside," said Michele DeFreece, Senior Staff Associate of the O'Connor Center for Community Engagement at SUNY Delhi, who initiated the event. "Working side by side with local residents helps both the community and our students grow."
Many of the student volunteers represent the Greek organizations on campus. Lambda Iota Upsilon (LIU) fraternity was among those who dedicated their day to cleaning up Main Street.
"A community is only as strong as the people involved in it," said Jerell Olivares, Vice President of LIU and a business and technology management major. "Every day, we try to make the community a little better and everyone's day a little happier."

"Main Street is the home base of the community," said Ronaldo Rennie, a mechatronics major and President of the fraternity. "It's important to take care of our environment."
DeFreece stated that Delhi's fraternities and sororities deserve credit for the difference they make: "Volunteerism is a big part of their mission, and I can always count on their help with different events and efforts."
She continued, "We get such great feedback from residents in the community. They really appreciate the work our students do to beautify the neighborhood and help out local organizations and businesses."
In addition to the annual Community Service Day, SUNY Delhi offers students, faculty, and staff a host of opportunities to get involved in traditions around volunteerism. The O'Connor Center operates a food pantry and used career and professional clothing store on campus and collaborates with local partners on charity and awareness events. On welcome weekend each fall, the college introduces incoming freshmen to the college's values of scholarship, service, and leadership by engaging them in a day of community service.