Delaware Academy Students Explore Careers at SUNY Delhi
Delaware Academy Students Explore Careers at SUNY Delhi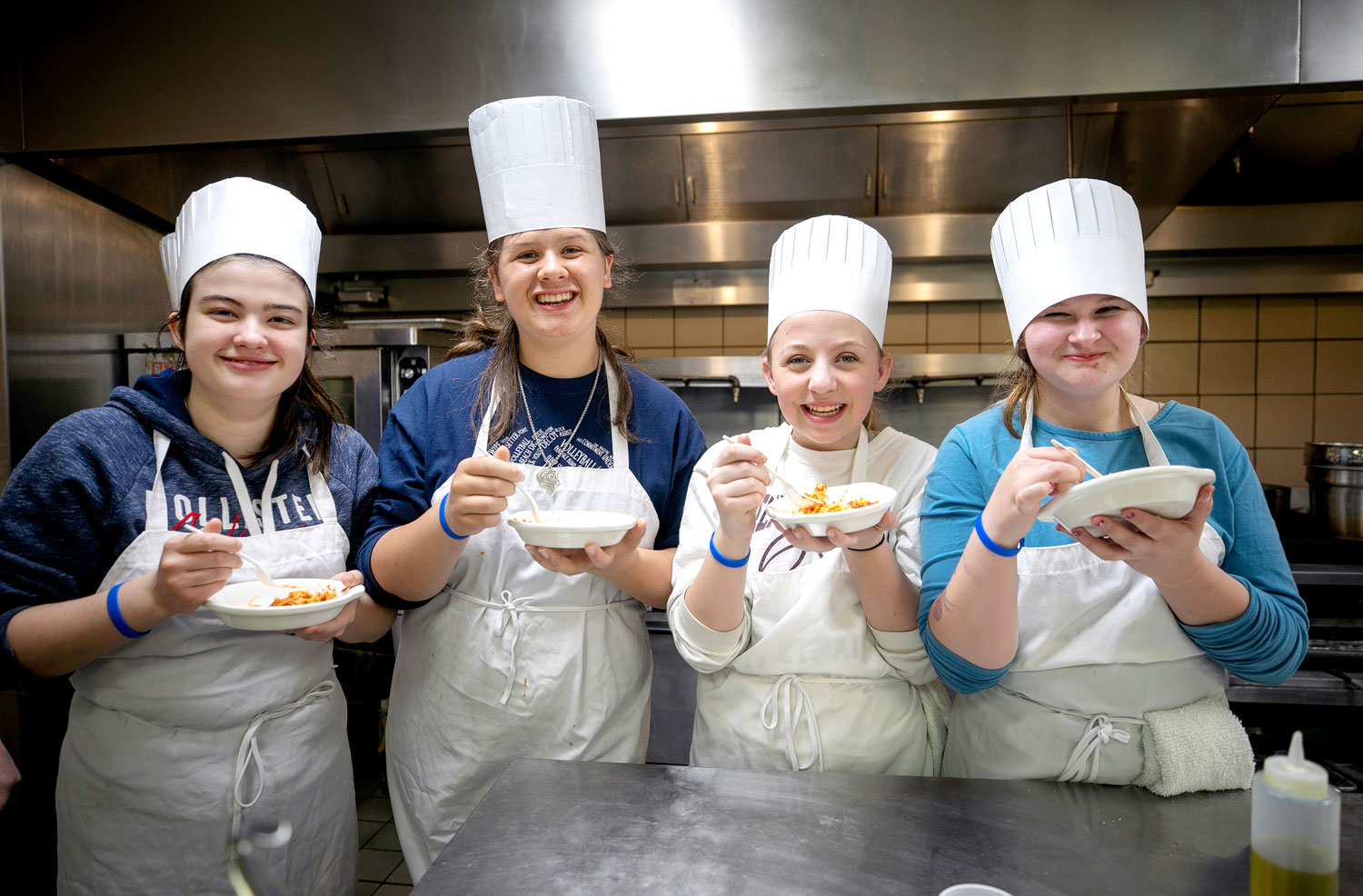 More than sixty 8th-grade students from Delaware Academy Central School spent an activity-filled day at SUNY Delhi this May exploring some of the many exciting career paths available at their hometown college. The students toured multiple campus locations in small groups to learn about programs from automotive and culinary arts to residential construction and veterinary science. Each of the thirteen different exploration sites included a short overview by a faculty member, followed by hands-on activities that ranged from making 3D prints in the mechatronics lab to listening to lung sounds on medical mannequins in the nursing lab.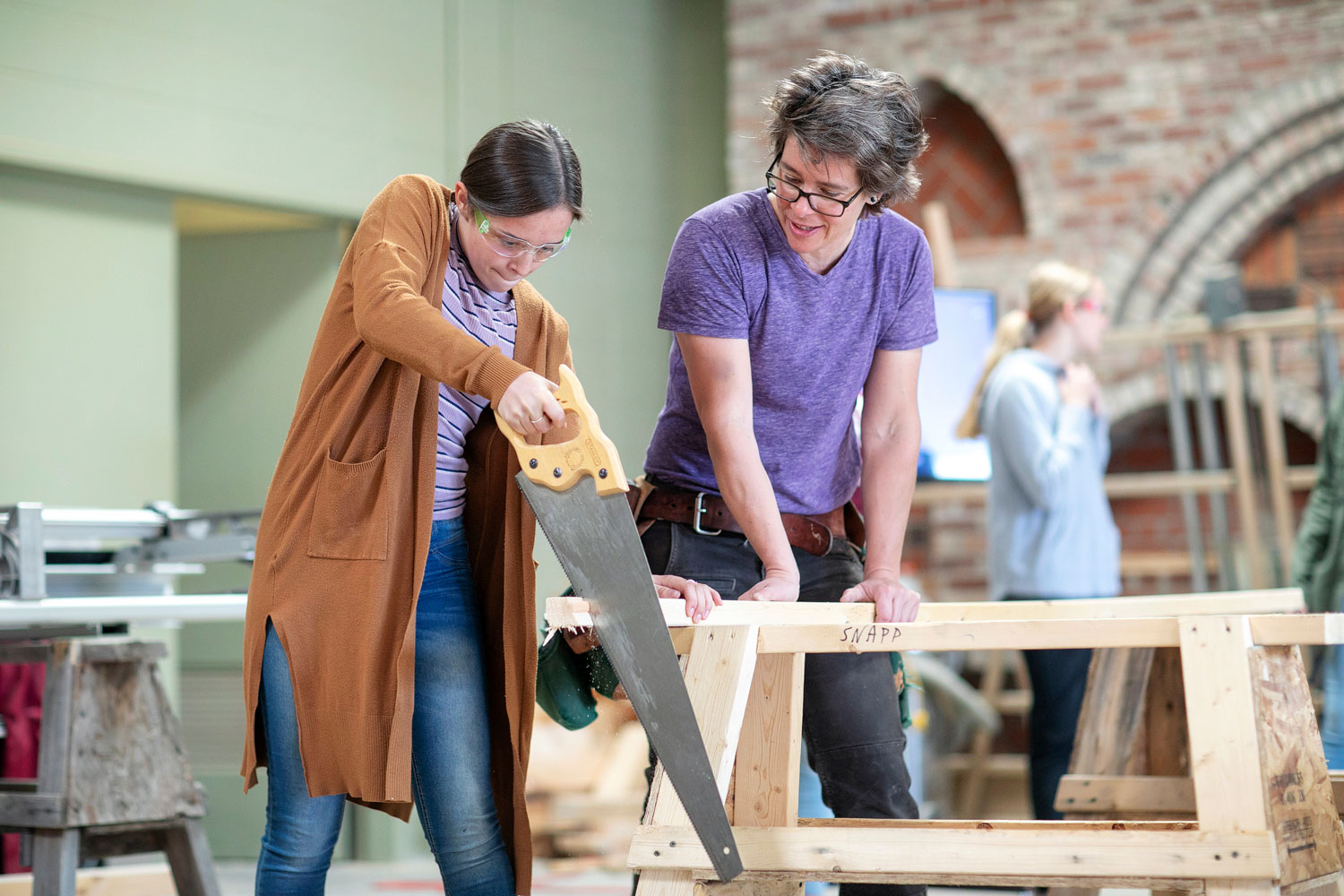 "In our conversations with Delaware Academy, they have expressed an interest in giving their students an opportunity to discover our programs," said Glenda Roberts, Director of Outreach and Workforce Development at SUNY Delhi, about how the collaboration between the two Delhi institutions came to be. "At SUNY Delhi, we certainly want local students to know the variety of career paths that our college offers."

Roberts added that it's important to make sure that middle school and high school teachers are also aware of what is available locally as they can have a great impact on where their students seek higher education.

"SUNY Delhi's programs have evolved and expanded from certificates and associate's degrees to bachelor's and even master's degrees," she said. "We have so many excellent, award-winning programs right here in town. You really don't have to go far to get far."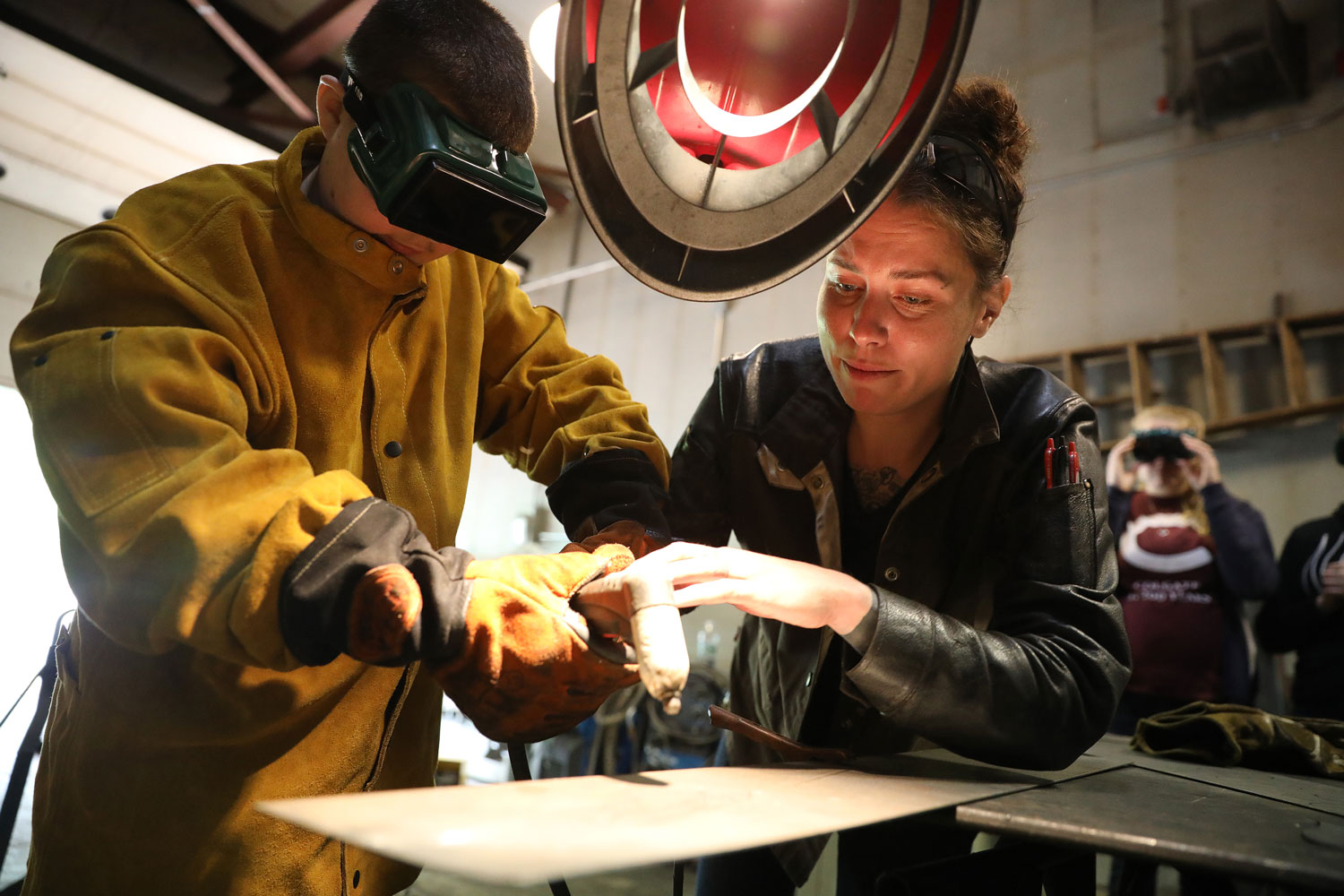 Delaware Academy teachers Chelsea Guy and Peggy Hannigan said that spending the day with the students to learn about different degrees was a great experience.
"It's nice to get an inside look at Delhi's programs," Guy said. "The students have been very enthusiastic. Some of them can't stop talking about how much fun they had at the automotive lab experimenting with the manual gear shift."
Hannigan, a math teacher, hoped her students would take note of how important math was for many different careers. "Construction, nursing, and even baking involve math and numbers."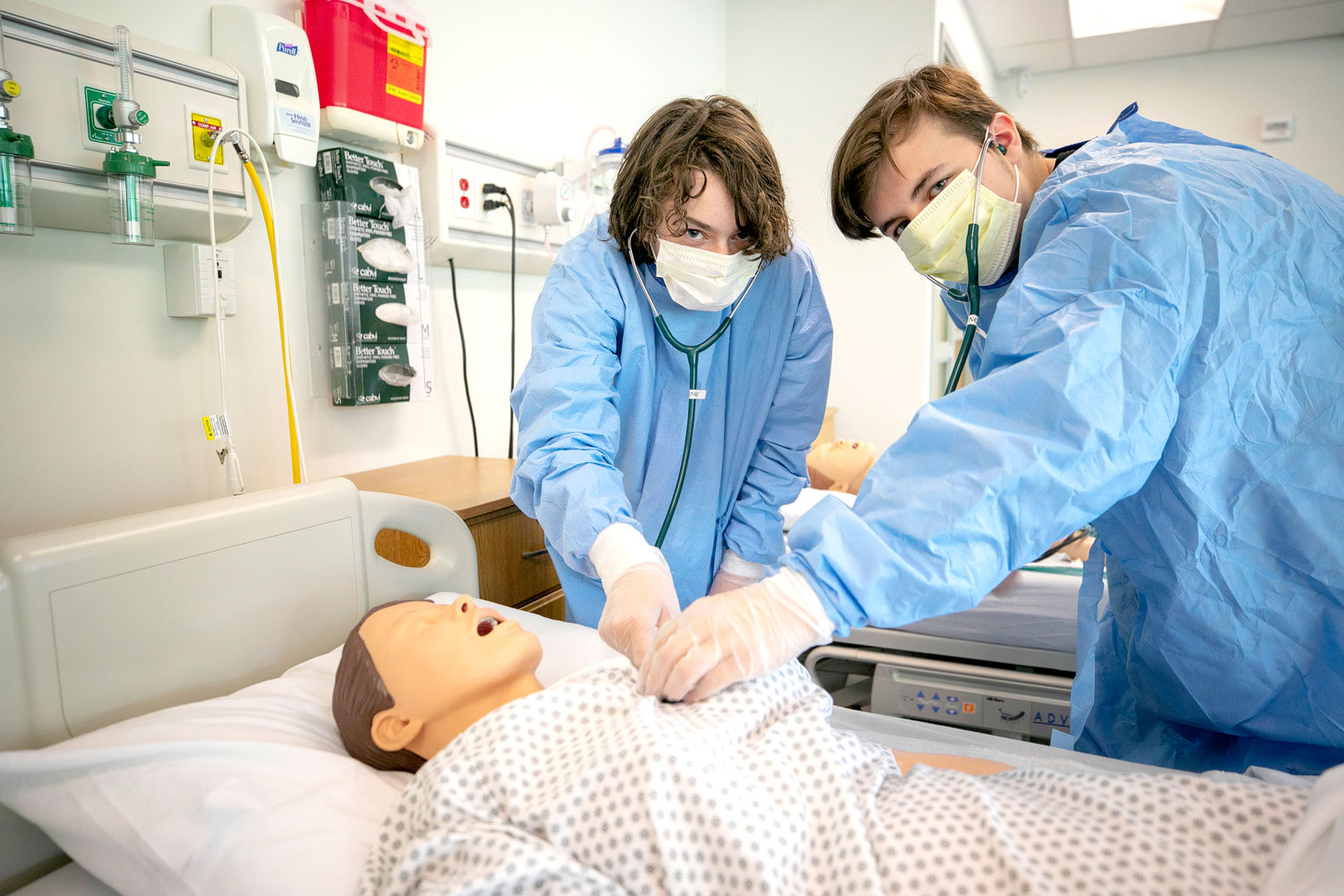 8th grade students Logan Nealis and Lane Ackerly said they enjoyed visiting the construction lab: "We did a competition with hammering nails and using a saw. That was fun."
Courtney Board's favorite activity was looking at blood slides with a microscope in the veterinary science lab. She said she could see herself having a career in veterinary technology.

SUNY Delhi currently offers 60 dynamic, competitive academic programs with flexible options for students seeking career-focused education in many of the nation's fastest growing fields. Delhi's associate's and bachelor's degree programs have earned state and national acclaim for academic excellence.