SUNY Delhi Continues to Rise in Recent U.S. News and World Report Best College Rankings
Delhi surpassed its previous standing in multiple categories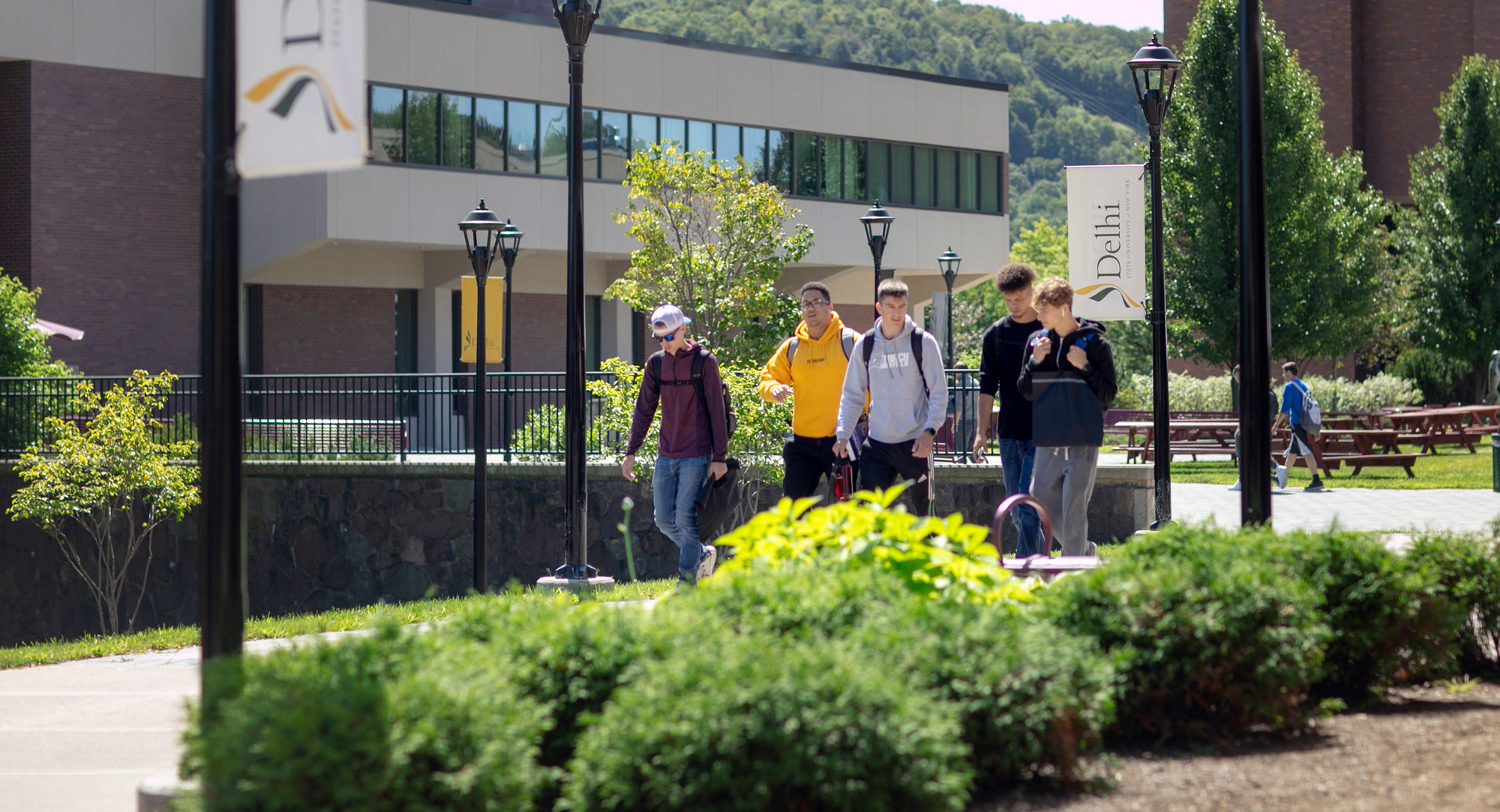 Delhi, NY (09/09/2019) — SUNY Delhi surpassed its previous standing in multiple categories in the 2020 Best Colleges rankings by the U.S. News & World Report, released September 9. The annual report ranks schools nationwide according to their performance on diverse measures of academic quality. These include graduation and retention rate, class sizes, faculty resources, financial resources, student excellence, and expert opinion.
With a distinct rise from last year, SUNY Delhi was ranked #15 in Best Regional Colleges and #13 in Best Value Schools in the North Region for 2020. SUNY Delhi was also ranked #9 in Top Public Schools and #7 in Best Colleges for Veterans in the North Region.
SUNY Delhi's strong commitment to high-quality undergraduate teaching was reflected in its #4 ranking on the list for Best Undergraduate Teaching. SUNY Delhi is the only SUNY institution to make this list.
New this year, U.S. News published a social mobility ranking for all schools, measuring how well schools graduated students who received Pell grants, which are typically awarded to students whose family income is less than $50,000 annually. SUNY Delhi ranked #20 in the North region.
Also new this year, U.S. News produced a diversity index on a scale from 0 to 1, measuring the probability that any two people chosen at random from a given school are of different races or ethnic groups. SUNY Delhi's index was 0.55, indicating a higher than average likelihood that students will encounter others with different racial or ethnic backgrounds. According to the American Council on Education, diversity on college campuses enriches the educational experience, encourages critical thinking, promotes personal growth, and strengthens communities (ACE Board of Directors Diversity Statement, 2012).
"These rankings validate the daily efforts and commitment of our entire campus community to provide our students with a competitive education in an enriching, supportive environment," said SUNY Delhi President Michael Laliberte. "I'm extremely proud of our dedicated faculty and staff for making SUNY Delhi a place where student success is always a priority."
SUNY Delhi is a member of the State University of New York, the largest comprehensive university system in the U.S. Delhi's dynamic, hands-on approach to education includes over 60 academic programs leading to baccalaureate degrees in specialized program areas, including Hospitality Management, Business and Professional Golf Management, Golf Course Management, Information Technology Management, Architectural Design and Building, Construction Management, Business and Technology Management, Criminal Justice, Mechatronics Technology, Facilities Management, Healthcare Management, Human Resources Management, and Veterinary Science Technology.