SUNY Delhi EOP Director Louis Reyes Selected for SUNY-Wide Hispanic/Latinx Leadership Program
SUNY Delhi EOP Director Louis Reyes Selected for SUNY-Wide Hispanic/Latinx Leadership Program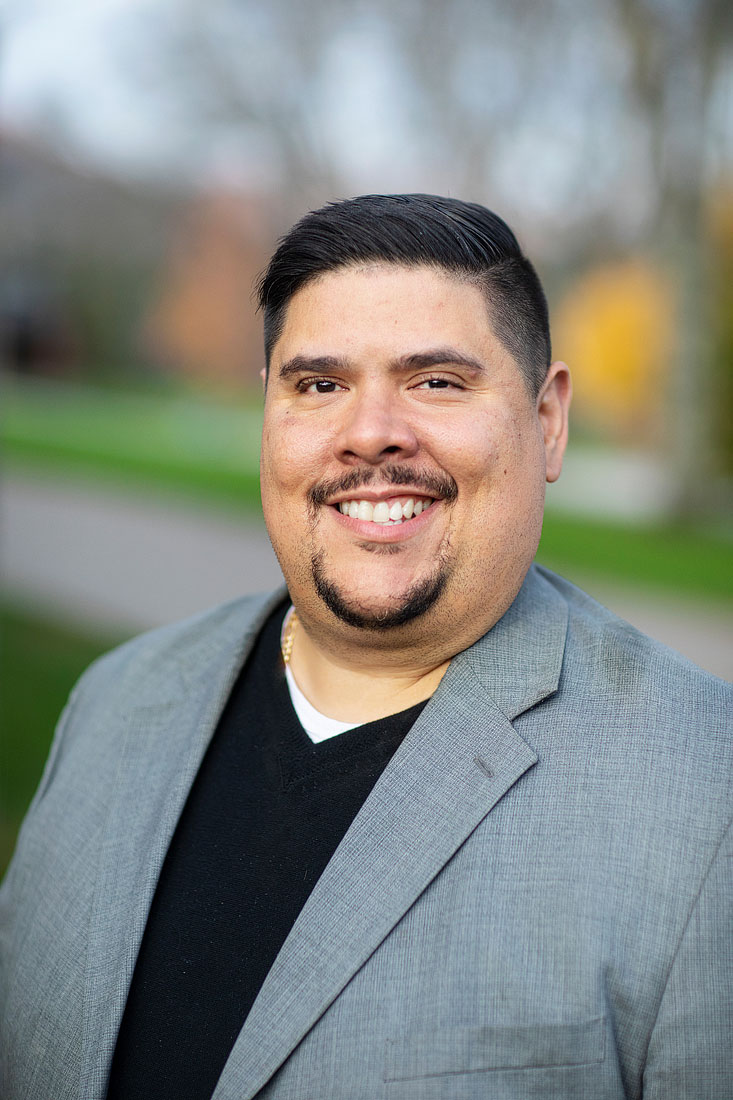 SUNY Delhi Educational Opportunities Program (EOP) Director Louis A. Reyes Jr. has been selected as a fellow for SUNY's Hispanic Leadership Institute (HLI), a competitive professional training program designed to develop and support the next generation of Hispanic/Latinx leaders across the SUNY system. Reyes is one of ten exceptional SUNY faculty and staff members from six campuses selected for the 2022 class. The five-year-old program has graduated 41 SUNY leaders to date.
The intensive six-month experience, specifically designed for SUNY leaders of Hispanic descent, provides fellows an opportunity to focus on higher education leadership skills and competencies needed in today's ever-changing academic and administrative environment. Fellows will use personal assessment tools and participate in training sessions and webinars, as well as in conversations with national and state-wide Hispanic leaders.
Said SUNY Chancellor Jim Malatras, "At SUNY, we are deeply committed to fostering diversity, equity, and inclusion among our students, faculty, and staff. The SUNY Hispanic Leadership Institute opens doors for our world class Hispanic and Latinx faculty and staff so that they may advance in higher education and set an empowering example for our students from even greater heights. My thanks to HLI Executive Director and University at Albany President Havidán Rodríguez and HLI Director-in-Residence Claudia Hernandez who continue to amplify Hispanic voices everywhere."
"I could not be more enthusiastic about the Hispanic Leadership Institute's success and progress since its inception—and this new cohort of HLI fellows will only add to those achievements," stated HLI Executive Director and University at Albany President Havidán Rodríguez. "I am greatly looking forward to working closely with these rising stars from across SUNY as we support their growth and development as emerging leaders."
Mr. Reyes holds a master's degree in Liberal Studies from Stony Brook University. He first started at SUNY Delhi in 2005 as an admissions counselor and assistant coach for men's basketball. A former EOP student, he then worked as an EOP counselor until becoming the director for the program in 2017.
Reyes is described as a "tireless advocate for his EOP students who also keeps the best interests of the entire campus in mind" by Dr. David Brower, dean of the School of Business and Hospitality Management at SUNY Delhi, who, together with Dr. Tomás A. Aguirre, vice president for Student Life and Chief Diversity Officer, nominated Reyes for the program. "He is thoughtful, informed, and a great campus collaborator."
Louis Reyes said, "I am humbled to be recognized as an emerging Latinx leader within the SUNY community. I am confident that my participation in the HLI will not only further my development, but also pay dividends to the students we serve.  I am thankful to those who nominated me, and for the support of SUNY Delhi Leadership to support me in this endeavor. This program exemplifies SUNY's commitment to diversity, equity, and inclusion. I can't wait to get started."