SUNY Delhi to Celebrate Class of 2020 with Virtual Commencement
SUNY Delhi to Celebrate Class of 2020 with Virtual Commencement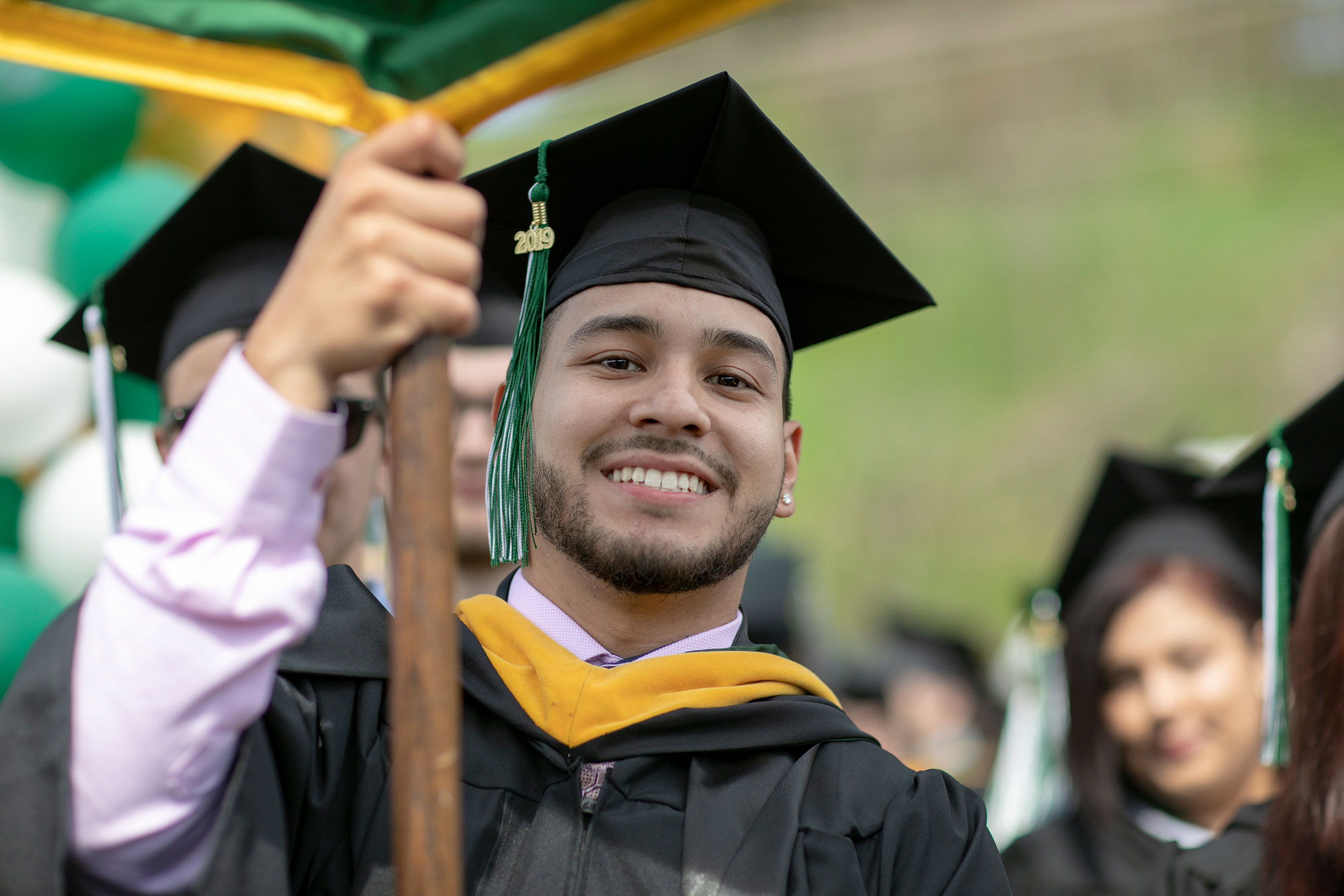 Delhi, NY (June 26, 2020) – SUNY Delhi will celebrate its 103rd annual commencement with its first ever virtual ceremony on Saturday, June 27, at 10 a.m. on the college website. Over 950 students will graduate with associate, bachelor's, and master's degrees and certificates.
The virtual commencement will include remarks from SUNY Delhi President Michael R. Laliberte as well as academic deans, college leaders, and student speakers.

"Though we would have preferred to celebrate the occasion face-to-face on our beautiful campus, we have worked hard to make our virtual ceremony special and worthy of our graduates' achievements," Laliberte says. "No matter the circumstances, we are connected, united, and part of the same tight-knit Delhi family – possibly more than ever. My heartfelt congratulations go to all our graduates. I am confident that the education they have received at Delhi has prepared them for success in their chosen careers."

After the commencement ceremony premieres, it will be viewable on SUNY Delhi's commencement web page at any time afterward.