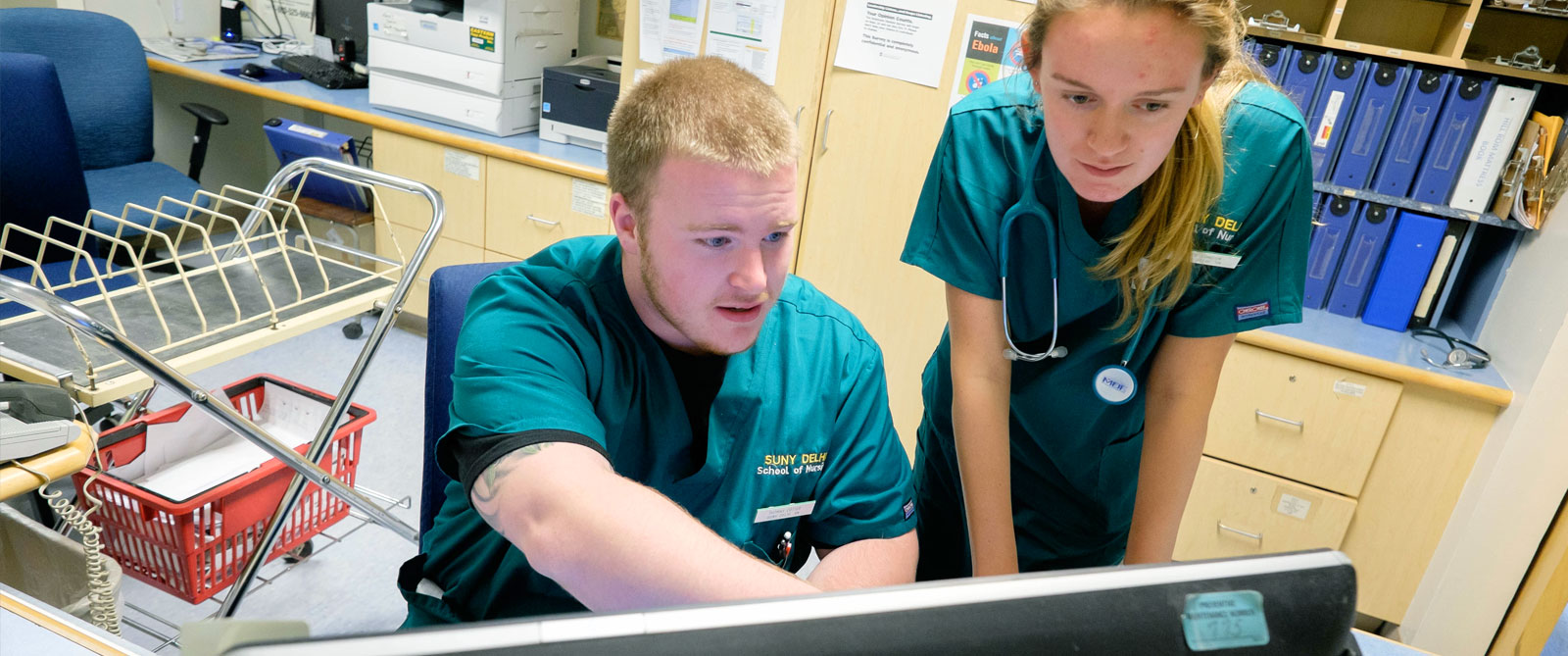 RN-to-BSN
Nursing: Online (RN-to-BSN)
Bachelor of Science in Nursing
Are you an RN who wants to earn a BSN? Can't imagine juggling work, school and family? This degree is flexible, affordable and doable. Choose the smart way to move ahead in your nursing career.
The RN-to-BSN program at SUNY Delhi provides educational mobility for registered nurses who are seeking a Bachelor of Science in Nursing. The curriculum is designed with the working registered nurse in mind and offers versatility and flexibility, as the program is 100% online.

Precepted practicum experiences for select courses are completed in the student's hometown area.
The program emphasizes critical thinking and practice skills necessary for clinical management of patients within a constantly changing health care environment.
The RN-to-BSN program is 61 credits. Combined with associate's degree transfer credits, a total of 120 credits is required to earn a BSN at SUNY Delhi. Students typically transfer in between 60 and 80 credits; however, the length of the program varies depending on the number of appropriate courses transferred in from previous college coursework.
RN-to-BSN Virtual Information Sessions
We invite you to learn more about Delhi's RN-to-BSN program through our previously recorded webinar.
Program Highlights
Flexible scheduling that meets the needs of working professionals by allowing students to advance in the program part time or full time, with opportunities to begin the program in the fall or spring semester
Easy to use, web-supported classes with technical assistance and tutoring
A state-of-the-art curriculum delivered by faculty with the highest credentials in the field
Affordable SUNY tuition rates
An opportunity to pursue your degree with other motivated professionals
Additional online upper division liberal arts courses available from SUNY Delhi
Military friendly college
SUNY Delhi's School of Nursing uses Castle Branch to manage practicum requirements of the program (health, background check, CPR, immunizations, etc.). All students accepted into SUNY Delhi's RN-to-BSN program will be required to create a profile and complete a background check at the time of acceptance.
Cost
Document Manager one-time fee of: $35

Castle Branch Check: $65

Based on site requirements, some students may require a 10 panel drug screen at an additional cost of $40.

If you already have a recent Certified background check and drug screening, you can upload those under your documents manager.
Admissions Requirements
Minimum cumulative transfer grade point average (GPA) of 2.8
Associate's degree in Nursing from an accredited institution
Curriculum
SUNY Curriculum Code: 2021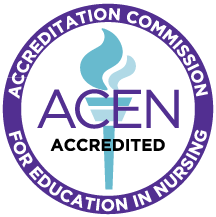 SUNY Delhi's ADN and RN-to-BSN programs are accredited by the Accreditation Commission for Education in Nursing (ACEN). ACEN is located at 3343 Peachtree Road NE, Suite 500, Atlanta, Georgia, 30326; phone: 404-975-5000.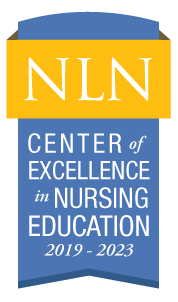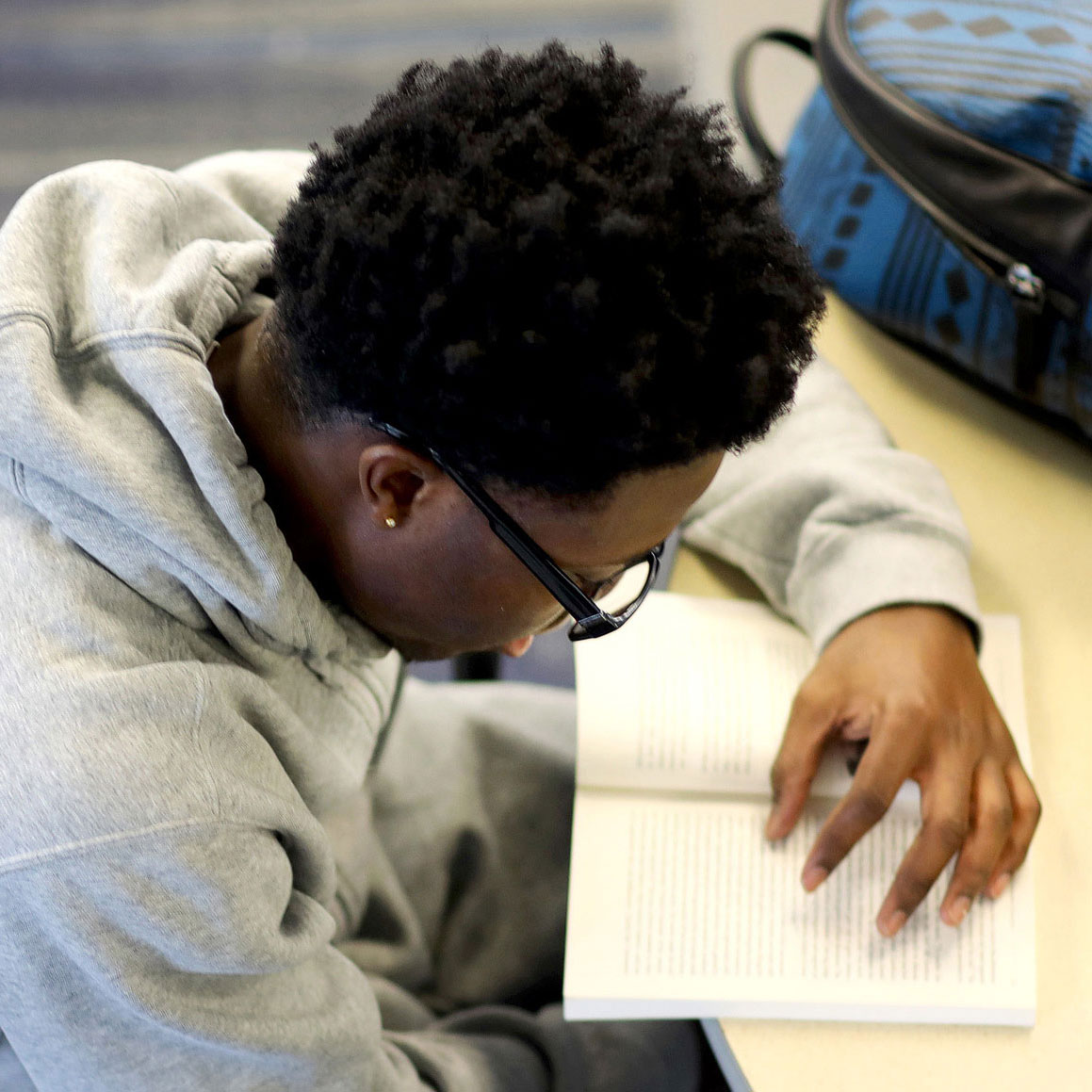 SUNY Delhi among the Nation's Top Online Colleges in 2020
Based on a recent study by Intelligent.com, SUNY Delhi is among the nation's top-ranked institutions in 2020, offering the best online bachelor's programs in Hospitality Management, Criminal Justice, and Nursing RN-to-BSN. In the study, accredited programs were compared and ranked based on their reputation in their fields, course strength, flexibility, and cost. Read More about our ranking.