Parent, Family & Friends Newsletter
COVID-19 Policies for Fall 2022
Based on guidance from New York State and SUNY, our COVID-19 policy for Fall 2022 has been updated on our COVID-19 web page. For any questions, please reach out to Health and Counseling Services at healthservices@delhi.edu or 607-746-4690.


---

Fall 2022 Excelsior Scholarship Application
The Fall 2022 NYS Excelsior Scholarship Application is now available! New applicants are encouraged to complete the 2022-2023 FAFSA & NYS Student Aid Payment Application, along with a separate NYS Excelsior Scholarship application. This application is for students looking to receive a first-time award for the Fall 2022 term. Current Excelsior Scholarship recipients only need to complete the 2022-2023 FAFSA and NYS Student Aid Payment Application. The deadline to apply is August 31, 2022. Applications can be submitted on the HESC website.(Students eligible to apply through the NYS DREAM Act can apply on the HESC website using the DREAM Act Application.)
Questions? Please connect with Student Financial Services, 607-746-4570, sfs@delhi.edu.
---
Fall 2022 Student Parking Decals
The online portal for Fall 2022 student decal sales is now open. To save time and skip the line : Log in to Bronco Web. Enter your username and PIN. Under the Student Services and Financial Aid tab, select Parking Permits. Disable the Pop-Up Blocker feature under the Tools menu. Fill in all the required information. Choose the payment option and complete the form. Decals will not be mailed; students will need to bring their student ID to University Police at North Hall in order to pick up.
Questions? Call University Police at 607-746-4700.
---
Academic Calendar & Key Dates
Look ahead to what's coming up with regards to the academic calendar, and key dates and deadlines on the Fall 2022 Academic Calendar.

---
Applying for On-Campus Housing
The 2022/2023 Academic Year Housing Application is live! Please log in to the Student Housing Management Access System to access the 2022/2023 Academic Year Housing Application. The Housing Deposit will have to be paid at least 24 hours prior to being able to apply for Housing, and students can do this through their Bronco Web Account. Questions? Please contact Leslie Barger, Senior Assistant Director of Residence Life, 607-746-4850.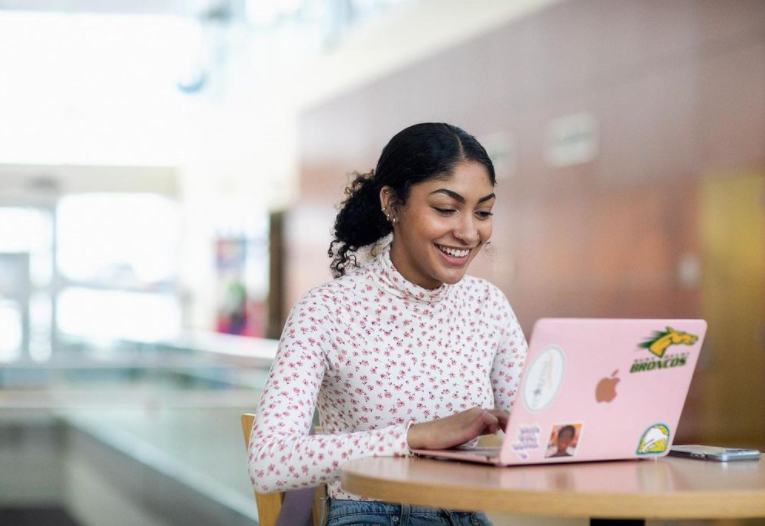 ---
The Resnick Academic Achievement Center
The Resnick Academic Achievement Center is committed to providing a welcoming environment that supports students in their goal of achieving academic success. The Center is committed to serving all students with the goal of them becoming independent learners. Through a coordination of multiple departments, the Resnick Academic Achievement Center offers a variety of resources, programs, and services to prepare students for the rigors of the college experience and beyond. Located on the Second Floor of Bush Hall.
Services Provided in the Center
---

---
Weather-Related Announcements
When severe weather is anticipated, the college closely monitors the conditions. The campus community should always assume classes will be held as originally scheduled, unless otherwise notified by the college.
In the event of severe weather which could cause classes to be delayed, postponed, or canceled, information will be communicated by:
The Rave alert system to send text, voice, and email messages for those who have signed up. Please be sure that you are signed up for the Rave alert system in order to receive these important messages.
The SUNY Delhi website banner (at the top of the page)

Social Media notification on Facebook and Instagram for followers of our accounts.
Only the Governor of New York can close a State agency, including our college. Always use your best discretion when traveling in difficult weather conditions. Students should always contact their faculty members and supervisors with any questions.


---
Broncos CARE Team
A message sent to the campus community from Dr. Tomás A. Aguirre, Vice President for Student Life and Chief Diversity Officer:
The staff and faculty at SUNY Delhi are committed to your success and helping you meet your needs. If you are struggling, please feel free to utilize any of the on and off-campus resources listed on the SUNY Delhi Broncos CARE Team web page.
At the same time, if you know a student who is struggling, please use the Bronco CARE Team – Student of Concern form.
On Campus: Health and Counseling Services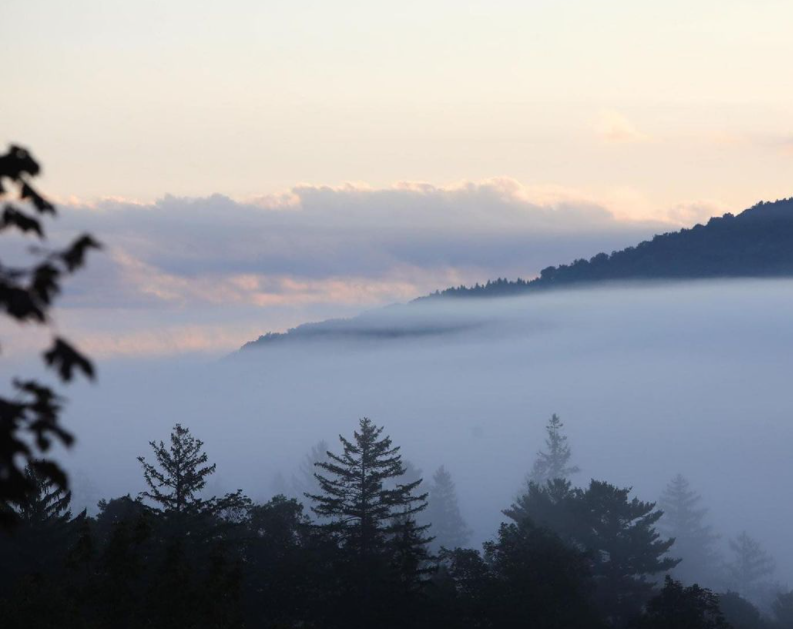 Foreman Hall, 607-746-4690
University Police - North Hall, 607-746-4700
Office of Residence Life - Catskill Hall, 607-746-4630
Office of the Vice President for Student Life - Bush Hall, 607-746-4440
Your Resident Directors (RDs) and Resident Assistants (RAs)
Faculty and Staff Members
Bronco CARE Team – Student of Concern form
Off Campus:
Dial 911 for Emergency Services
Mobile Crisis Action Team (MCAT): for Emergency Mental Health Service Services, 844- 732-6228
Delaware County Mental Health Clinic - 1 Hospital Road, Walton, NY 13856, 607-832-5888
National Suicide Prevention Lifeline, 800-273-8255 or 800-273-TALK
SUNY's Crisis Text Line, Got5U to 741-741
UHS Comprehensive Psychiatric Emergency Program (CPEP) Hotline - 24/7 line: 607-762-2302 or 800-451-0560; New York State COVID-19 Support Hotline, 1-844-863-9314
Veterans Crisis Line, 800-273-8255/ 800-273-TALK and Press 1 – Text: 838255 and Chat: Veterans Crisis Line
---
Designed for All Students
For Your Student to Know
The Student Code of Conduct lists all expectations, consequences, and potential disciplinary actions.
The MyDelhi Student web page holds a tremendous amount of resources, links and contact information to be sure your student is successful during their time at Delhi. Bookmark this page!