Parent, Family & Friends Newsletter

New Students: January 2020 Bronco Ready
We are excited to welcome our new Broncos in 2020! Have you already registered to attend? This program is specifically designed to prepare incoming students for success at SUNY Delhi. Check-in/Move-in takes place on Monday, January 20 from 1 p.m. to 3 p.m. in Catskill Hall.
Returning Students
Welcome back, returning students! The Returning Student Newsletter has plenty of information for you to review before your arrival on campus. Residence halls open up for all returning students on Tuesday, January 21 at 12 noon.


---

SPRING 2020 CLASSES BEGIN
WEDNESDAY, JANUARY 22
---
2020-21 Scholarship Application
The 2020-21 General Scholarship Application is now open. Students can now access the online application. Questions or concerns regarding the application process or scholarships in general can be directed to Adam Lang, Scholarship Coordinator, at 607-746-4530, or through email: langaj@delhi.edu.
---
Designed for all Students
BroncoCONNECT: SUNY Delhi's engagement platform brings the campus community together and helps keep us connected. Students can learn about events and activities on and off-campus, find volunteer opportunities, and be engaged with student organizations and campus departments.
Starfish: This campus communication tool supports student success through academic kudos and flags.
CARE Team: Concerned about your student? Or maybe your student is concerned about someone else, and they are not sure who to go to? Let us help you find the right person to talk to about any situation.


---
Before the Spring Semester Begins
Review the Student Handbook & Code of Conduct, which is the official notification to the campus community containing resources, policies, regulations and community standards. Students are responsible for knowing and abiding by the information contained in the Handbook.
RAVE Mobile Safety is the system used to communicate quick campus alerts, weather delay notices, class cancellations and any emergency notifications. All SUNY Delhi email addresses are auto-enrolled. Students can add additional emails and cell phone numbers through their Get RAVE Account. Assistance with this process should be directed to the CIS Help Desk at 607-746-4835.
If your student has any special health or counseling needs, please be sure to contact Health & Counseling Services at 607-746-4690, and speak with a member of the staff.
---

The Division of Student Life
From activities to athletics, health services to volunteerism, from dining to living on campus, from personal safety to diversity, the departments of the Student Life Division share one mission:
We are dedicated to engage, empower, support, and provide opportunities for students to grow, succeed, give back and reach their fullest potential.
Find out more by reviewing the multitude of Campus Life web pages.
Your Barnes & Noble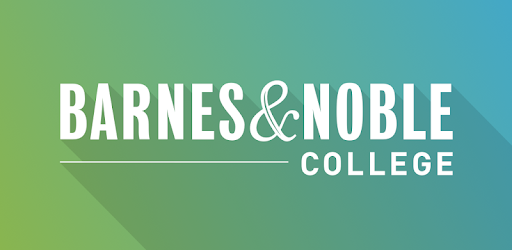 The SUNY Delhi Bookstore is your "go to" for all course-required materials, supplies and textbooks, as well as school spirit merchandise, electronics and laptops. We happily price match our competitors, so don't hesitate to ask!
We are also home to BN Cafe featuring favorite Starbucks products, and delicious breakfast, lunch & snack options.

Got questions? Give us a call at 607-746-4760 or email us at sm565@bncollege.com. We are here and always happy to help.
---
Did You Know...
The Proper Way to Mail a Student Package


Make sure packages are correctly addressed with your student's name and 4-digit mailbox number to 649 Bronco Drive, Delhi, NY 13753, so that packages arrive at the appropriate Student Mail Center. Please ask your student to provide you with their 4-digit mailbox number. And always have them bring their Student ID to pick up packages! Packages addressed to 454 Delhi Drive will be delivered to the Wall Service Complex, which will require students to pick them up from Central Receiving in person.

About MyDelhi Student Resources

This web page is filled with important links to guide your student successfully through their time at the college, covering everything from academics to campus services to policies and documentation. It is helpful to familiarize yourself with this page to better assist your student in finding answers to any of their questions.
---
Academic Calendar Dates

January



Monday, January 20 & Tuesday, January 21: January Bronco Ready Weekend
Tuesday, January 21: Residence halls open for returning students
Wednesday, January 22: Spring 2020 classes begin


February



Wednesday, February 26: Residence halls close for all students at 10 a.m.
Wednesday, February 26 - Sunday, March 1: Mid-winter break


March

Sunday, March 1: Residence halls reopen for all students at 12 noon
Monday, March 2: Classes Resume
---

Stay Connected