SUNY Delhi to Reopen for Fall 2020
SUNY Delhi to Reopen for Fall 2020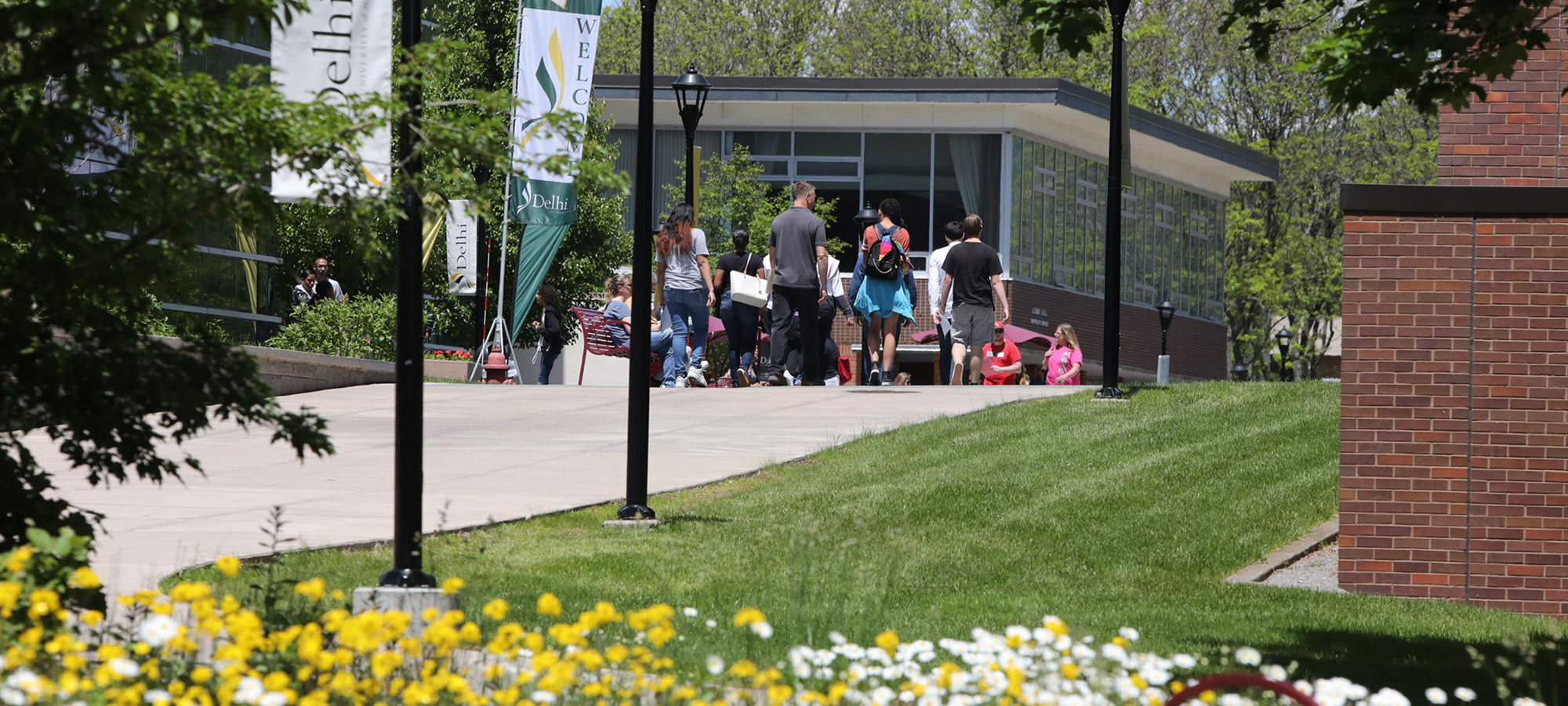 With approval from the State University of New York and in accordance with the New York State Department of Health's higher education reopening guidelines, SUNY Delhi will welcome back its students for the Fall 2020 semester starting in August.

Classes are scheduled to begin Monday, August 31, with a phased arrival of students on campus based on their academic major and course requirements. Classes will be offered in a mix of in-person, online, and hybrid instruction to reduce classroom density and to maintain social distancing. The academic calendar will be modified with priority given to completing applied learning requirements such as lab work, clinical assignments, and practicums early in the semester. Students will return home for Thanksgiving break, at which point all remaining instruction and finals for the fall semester will be completed online.

To protect the health of the campus and surrounding community, SUNY Delhi's plan incorporates required daily health screening and face coverings, increased cleaning and sanitation protocols, procedures to encourage social distancing, and measures to reduce density in shared spaces.

In the event that public health conditions and regulations change, SUNY Delhi is prepared to respond with any necessary adjustments to the reopening plan. The Health and Counseling Services on campus will collaborate with Delaware County Public Health officials for identification, isolation or quarantine, and contact tracing of students exposed to COVID-19.

Full details of SUNY Delhi's reopening plan can be viewed at the Reopening SUNY Delhi Fall 2020 web page.