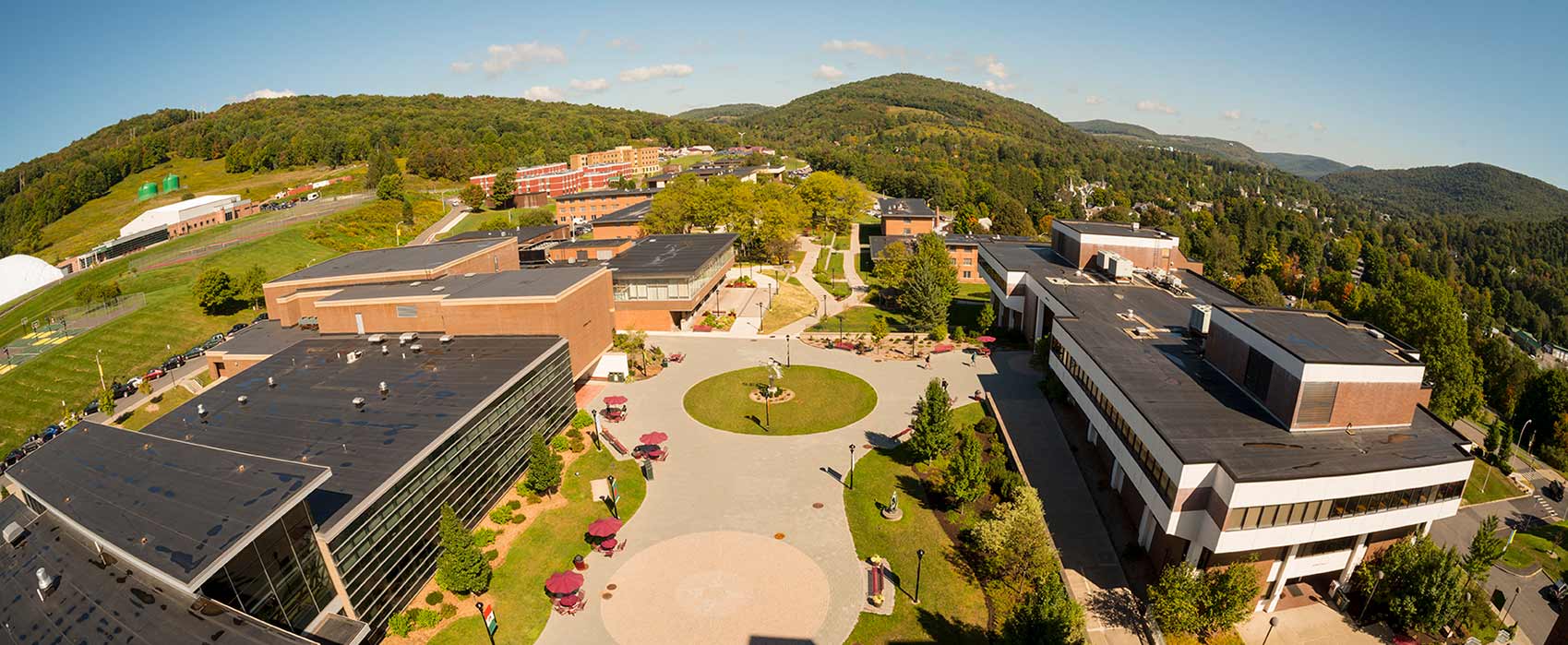 Points of Pride
Points of Pride
SUNY Delhi is proud to be a leading instructional institution that prepares students to thrive in their future careers and lives.
ACCOLADES:
Recognition by U.S. News & World Report for 2019 - 2020
Recognition for online programs:
Academic Excellence:
STUDENT OPINION SURVEY
Students across SUNY were surveyed in 2018 and SUNY Delhi ranked in the Top 5 in SUNY in 21 out of 104 categories, including key measures like:
Academic advising in your major or program of study (ranked #1)
College tutoring services
Quality of instruction
Faculty/instructor respect for students
Had faculty/instructors who used innovative or creative techniques to engage students in learning (#2)
Engaged in research or other creative projects under the guidance of a faculty member/instructor
Course related laboratories (not including studios)
Availability of courses in your major or program of study
Availability of internships, co-ops, and practicums
Availability of online courses
Involvement of community service or service-learning activities as part of a course or academic program
Financial aid services
New student orientation

91% of students at SUNY Delhi said their experiences have met or exceeded their expectations.
NATIONAL CHAMPIONSHIPS
Men's Cross Country

NJCAA DIVISION III: 1991, 1992, 1993, 1998, 1999, 2002, 2004, 2005, 2006, 2007, 2008, 2009, 2010
USCAA: 2016, 2017, 2018, 2019

Men's Outdoor Track & Field

NJCAA DIVISION III: 2001, 2004, 2005, 2015

Women's Outdoor Track & Field

NJCAA DIVISION III: 2005, 2014

Womens's Cross Country

NJCAA DIVISION III: 1999, 2004

Men's Golf
Women's Golf

500+ ALL-AMERICANS
SUNY Delhi athletics has transitioned from participating in the NJCAA to the USCAA, and in 2018 was awarded provisional membership for NCAA Division III participation.
8 NCAA CONFERENCE CHAMPIONSHIPS
Men's Cross Country

Womens's Cross Country

Men's Basketball
Men's Outdoor Track & Field

Women's Outdoor Track & Field

ECONOMIC DEVELOPMENT
More than 500 internship opportunities are offered annually
33 percent of Delhi faculty and staff are taxpaying residents of the Village or Town of Delhi
77 percent of Delhi faculty and staff are taxpaying residents of Delaware County
$600,000 spent annually with local businesses for supplies and services
$500,000 spent annually in the area by parents, alumni and others visiting the college
$48,500 donated in recent years to support the local hospital and fire company
$24.5 million represents the college's total annual payroll
The College Golf Course is made available to local schools and hosts events that annually net $125,000 for local charities
Student construction projects have benefited the Delhi American Legion, Town of Delhi offices, Delaware County Historical Association, 4-H Camp Shankitunk and Delhi Habitat for Humanity
SUNY Delhi Office of Business and Community Services offers customized training programs for major industries and organizations, including Tyco, Procter & Gamble, New York State Civil Service; Sponsor of Delaware County Leadership Institute; Presented Delaware County Microenterprise Business Program