Current News
Parent Email, Sent July 19, 2017
Dear Parents & Families,
We hope you are enjoying the summer months. As you and your student start gearing up for the start of the Fall 2017 semester, we encourage you to review SUNY Delhi webpages to be sure you have all the information you need for your student to be successful.
Student Health Insurance Waiver

The Student Health Insurance Waiver must be completed ANNUALLY – College policy requires that all full-time students purchase a student accident and health insurance plan unless they can prove they have equivalent coverage.
All students are automatically billed $1,995
for the College's Student Health Insurance plan. To remove the charge, you must complete the
Online Waiver
as soon as possible, and no later than Thursday, September 28. For more information call Student Financial Services at (607) 746-4570.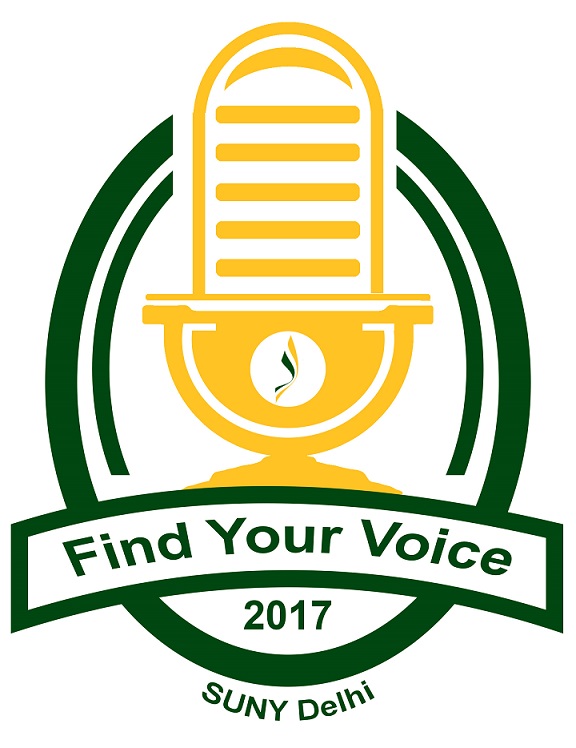 Billing Notification

Semester billing notifications were sent to your student's Delhi email address on Thursday, July 6. Bills can also be viewed on the
Bronco Web
. Please check that your student has viewed the Billing Email Notification. Important information related to billing, waiving optional fees, health insurance information as well as payment plan options are contained in that email. If you would like to receive these billing email notifications in the future, your student can set you up as an
Authorized Payer
.
Fall Class Schedules

Student schedules are available for review on
Bronco Web
. We urge students to check their schedules for accuracy as soon as possible. Students should also check schedules again a few days before the Fall term begins for any last minute updates. Questions about Bronco Web can be directed to the Registrar's Office 607-746-4560. Questions about specific course requirements can be directed to your students'
Academic School
.
Pre-Pack Textbook Program
Barnes & Noble staff will pre-package all the books and supplies your student needs for the semester. It's easy, and saves time! Order online through the
Barnes & Noble Campus Bookstore
. Choose "pick up at the store" and your student's order will be waiting when they arrive on campus. Barnes & Noble offers competitive pricing and guarantees correct course materials. Contact Julia or Nick at (607) 746-4760 or
sm565@bncollege.com
with any questions or for assistance in placing your order.
Personal Property Insurance
The College strongly recommends that each student purchase property insurance to protect their electronics and belongings from theft, fire and damage. For more information visit
National Student Services, Inc.
or call (800) 256-6774.
Required Parking Permit
All vehicles driven or parked on campus must be registered with University Police. This includes student vehicles for full-time or part-time students and their guests. Full-time students have the option and should register in advance online to avoid long lines at orientation. This online option is available from Wednesday, July 19 through Wednesday, August 16. If your student is a part-time student or will graduate in December, they must register their vehicle in person. Be sure to have them bring a copy of their schedule for verification purposes. For more information about fees, procedures for registering online or general parking information, visit the
Parking Information
webpage or call University Police at (607) 746-4700.
Dining Services
The College Association at Delhi, Inc. (CADI) is looking forward to the start of the Fall semester! Visit the
CADI Parent
webpage for information regarding CADI services and dining plans. If your student is living off-campus, they can add a meal plan or if your student lives on-campus, they can change their meal plan. View
Dining Plan Options for all students
and add flexibility to your student's ID card by adding a guest deposit of Delhi Dollars at
GET Funds
to use in campus vending machines, the Barnes & Noble Bookstore and at participating off campus locations. Call (607) 746-4750 with any questions.
Save the Date: Family Day is Saturday, Sept. 23!
Be sure to mark your calendar and plan to join us for one of Delhi's most popular traditions! Be on the lookout for a mailing this summer with detailed information about registration. The best thing about Family Day is being together with your student and enjoying a full day of exciting events on and off-campus. Details coming soon!
Visit the
Parents & Families
webpage to read our monthly E-Newsletter, and to see photos and news stories involving students and the campus community. As always, you may contact the Parent Help Line at (607) 746-4505 for any further needs.
We are looking forward to seeing you and your student this fall!

Sincerely,
Barbara E. Jones
Vice President for Student Life